North Hayward in the early 2000s was a different place. Populated by mostly middle-class homeowners, the headquarters of the giant department chain Mervyns's kept hundreds of white-collar jobs in the area. The two main thoroughfares bisecting the neighborhood, Foothill and Mission boulevards, were lined with auto shops and restaurants. Nights were quiet and uneventful in this suburban environment.
In 2002, Alameda County officials picked north Hayward as the location for the region's Assessment Center, a facility where social workers could look after runaway kids, parentless children, and other youths who, for a variety of reasons, needed new homes and guardians. The center — housed in a leased, nondescript office building on Foothill — was designed as a temporary, safe space for children to stay for up to 24 hours.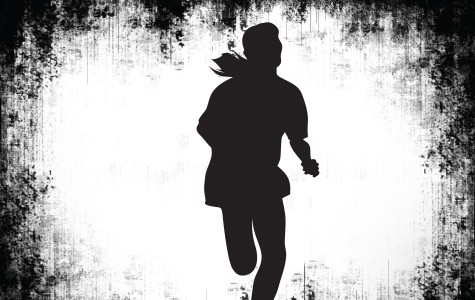 But north Hayward changed for the worse. Mervyn's went bankrupt in 2008, just as the rest of the economy was crashing. The company's old headquarters became an empty graffiti magnet. The foreclosure crisis drove families from the neighborhood, leaving behind blighted houses and empty storefronts. The real median household income of the area plummeted from $72,593 in 1999 to just $43,937 in 2014, according to the U.S. Census.
Alongside these economic pains came an uptick in vice crime. Several hotels became hubs for sex workers and pimps. The streets of north Hayward became part of the East Bay's "tracks," areas known for outdoor sex work. Exploiters looking to traffic children in the underground sex economy also came to the area.
It was only a matter of time before these predators zeroed in on the county safe space for kids.
"The location of the Assessment Center is known to pimps," explained Denitza Popov, an Oakland resident whose 14-year-old daughter was taken to the center last March, after she ran away from home and refused to be reunited with her mom.
"It's crazy that [the county] is willing to keep it there."
According to Popov and Hayward police records, her daughter ran away from the center with a slightly older girl. They ended up at a nearby hotel, the Budget Inn on Foothill, where the older girl traded Popov's daughter to an exploiter for drugs.
Then, her daughter disappeared. When she was found, she returned to the center — but then ran away again.
She would escape from the center on multiple occasions over the next several months, each time taking up with an exploiter, who sold her to other men for sex or attempted to transport her to Los Angeles or Nevada to traffic her in other cities.
Popov claims that the experience of running from the center straight into the clutches of exploiters worsened her daughter's psychological problems.
Government officials are aware of this issue. "There's definitely a problem there with girls who run away from the Assessment Center and end up being trafficked" said Sgt. Ray Kelly, Alameda County Sheriff's Office spokesperson. "We end up having to take multiple reports of juveniles running away."
Dispatch records obtained from the Hayward Police Department confirm Kelly's observation. From June 2014 through June 2016, more than three-hundred distinct missing-persons incidents were reported to Hayward police related to the address of the Assessment Center.
"All law enforcement know the center is known to pimps, and they're saying the system is broken and they don't understand why the Assessment Center is letting kids go like this," Popov said.
Officials with the Alameda County Social Services Agency told the Express they can't comment on individual cases or allegations because of privacy concerns. They said, however, that they have become increasingly aware of the dangerous neighborhood that now surrounds the Assessment Center. Now, they would like to relocate the facility. But they stressed that, in the meantime, the law prohibits them from locking youth inside the facility or physically stopping them from leaving — not without a court order.
Lori Cox, the executive director of ACSSA, said that back in the early 2000s, when they were searching for a location for the center, they zeroed in on north Hayward for a number of reasons. It was a central location in the county, it wasn't in the middle of a residential area where neighbors would likely oppose a welfare facility, and the building was large enough to also house service providers who could screen children for psychological and health problems and offer services.
Changes in the neighborhood took Cox and her agency by surprise. "Up until April or May, we didn't know there was a huge presence [of sex workers and clients] at the hotel down the street," Cox said, referring to one of several hotels on Mission and Foothill Boulevards. "The sheriff's office first made us aware of Foothill."
It is unclear why Hayward police never alerted county officials, even though records show the department has received hundreds of reports of crimes at nearby hotels, including assault, domestic violence, robbery, and sex crimes against children. The Hayward police did not respond to phone calls and emails.
A KPIX TV report on the Assessment Center from this past September included video of the motel where Popov's daughter was taken and trafficked. The news team observed dozens of young women accompanying men into the motel's rooms, or being driven away in cars and returning hours later.
Law-enforcement officials believe the presence of the nearby hotels and the proximity of the facility to the county's major prostitution "tracks" along East 14th and High streets in Oakland are good reasons to relocate.
"You've got to have the center at a different location that is truly secret and more than a ten-minute drive away from the home track," said one former special victims' investigator with an East Bay law-enforcement agency.
Kids taken to the Assessment Center often run away, and state law prevents its workers from physically stopping them.
"Youth do have rights," Cox reminded. "It would require a court hearing for a judge to determine a child is a danger to their self or others in order to detain them."
Michelle Love, the director of Alameda County's Children and Family Services, which directly oversees the Assessment Center, explained that staffers themselves call the police whenever a child leaves. "Sometimes they come back," she said. "Staff have gone with them, following them to try to get them to come back," she said. Love added that in many cases the runaways are the same kids leaving multiple times and being brought back.
Cox and Love stressed that the center's staff do everything in their power to prevent youth from leaving the facility, and to protect them. They also said the assessment center model, for all its flaws, is far superior to the old system. According to Cox, before the center was opened, social workers often kept youth in their cars, or in office cubicles, sometimes for hours, or even overnight, while trying to find a foster home that would accept their client.
"We saw it as a disservice to kids that had already been traumatized, so we asked ourselves what could we do to minimize further trauma," Cox said.
The county also brought in an advocate from Motivating, Inspiring, Supporting & Serving Sexually Exploited Youth, or MISSEY, in 2010 to serve as an advocate.
And the facility is locked to outsiders. For years, it was even guarded by private security. Earlier this year, after learning about how north Hayward has become more dangerous, the Social Services Administration replaced the security guards with two sheriff's deputies. Cox and Love said that their agency worked with the sheriff's office to bring in deputies who understand the challenges involved in caring for youth.
Yet the kids still escape. And it's clear to everyone that a move is the only solution.
"It's on the table," said Cox. But she cautioned that finding an optimal new location will be difficult. "It's a process, but it's underway."