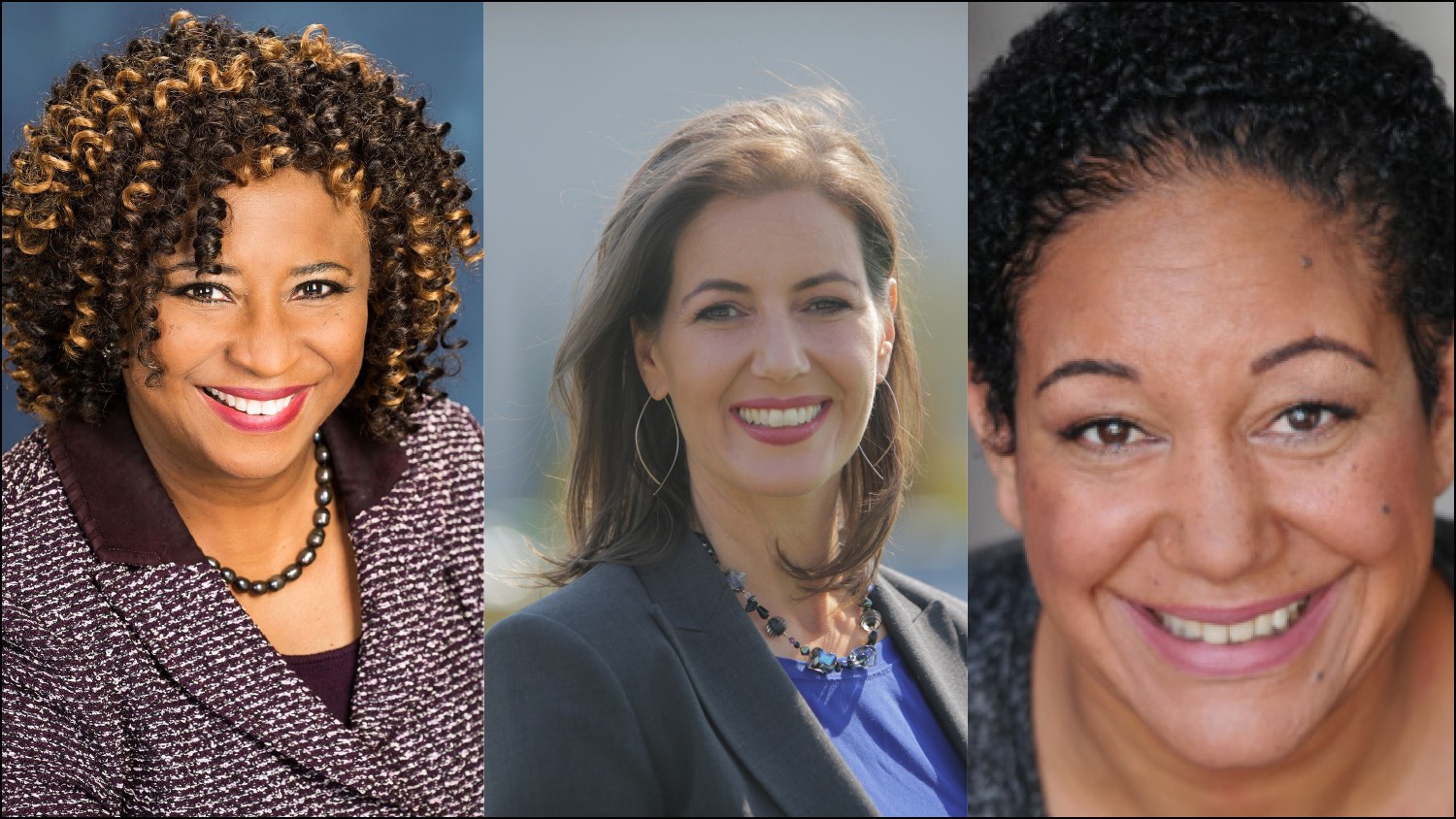 For about 30 minutes, as the field of mayoral candidates took turns ripping her handling of police misconduct and the city's rapidly growing homelessness problem, Oakland Mayor Libby Schaaf looked angry, but declined to take the bait. But then when candidate Saied Karamooz, who has become the harshest critic of the mayor during the campaign, claimed at the candidate forum at Allen Temple Baptist Church last month that Schaaf had attended a number of statewide, national, and international meetings on the environment without bringing home any funding to combat climate change, it was too much for her to bear. Schaaf stood and forcefully said the assertion was untrue (it was). Karamooz sat with a smile.
Throughout the campaign, Karamooz and the other candidates have severely criticized Schaaf and her tenure as mayor, which is not unusual, considering that challengers often gang up on incumbents during political campaigns. One of the favorite attacks against Schaaf has been her Tuff Sheds shelter program for dealing with homelessness. And sometimes, the usually calm Schaaf punches back.
When she told another group at the state building on Clay Street that she was proud of her Tuff Sheds program, Schaaf was lustily shouted down. "Rip on the Tuff Shed program all you want," she shouted back, "but every person that I have talked to — and I have talked to all of them — appreciates that they are not on the streets." During an interview, when asked about her forceful reactions, Schaaf said, "I'm used to getting criticized. I'm used to being protested. I get angry when people are misled about my record."
Just two hours later at another candidate forum, Schaaf used her closing statement to slam her opponents for proffering misinformation about her. The audience, made up mostly of supporters of the other candidates, reacted by shouting at Schaaf, with a number of people standing up and angrily pointing and directing invective at her.
But the normally cool, measured Schaaf has also embraced her new feistiness — as evidenced by her new campaign slogan, "Oakland Tough."
The mayor, however, is not the only candidate to undergo a metamorphosis this fall. One of her top rivals, Cat Brooks, has transformed from being perhaps the most combative person in Oakland politics and the fiercest public critic of Schaaf to being the one candidate in the race who treats the mayor with kid gloves. In a recent, hourlong interview with the Express, Brooks never once went on the offensive against Schaaf.
Brooks' turnaround has been even more pronounced than that of Schaaf. In the last few years, Brooks has been one of the most prominent — and perhaps the most militant — activists in the region, repeatedly leading street protests against police killings of Black people, shutting down city council meetings, locking herself to things, and even camping on the front lawn of Schaaf's home.
Brooks, a former actress who has also run nonprofits, now often looks more like the CEO of a Fortune 500 company than Schaaf, the actual CEO of the city, who, by contrast, appears on the campaign trail in business casual attire and even Oakland-themed T-shirts.
In a recent autobiographical video, Brooks used a bullhorn to hint at her transformation. "Some people say there's no place for a bullhorn in City Hall," she said in the video, referring to the bullhorn she often used during protests. "They say: 'Turn it down, Cat.' 'You're being too loud.' 'You're running for mayor.' But everything I've ever said through this bullhorn, whether it's been about police violence and public safety, the criminalization of our homeless, the trash on our streets, the quality of our schools, the way we treat women and immigrants, or the massive displacement we are facing, have all been different ways of saying the exact same thing: 'I love you, Oakland.'"
There's another hurdle for Schaaf's re-election bid this fall that is reminiscent of the partnership between Jean Quan and Rebecca Kaplan eight years ago that resulted in the stunning ranked-choice-voting upset over former state Senate President Pro Tem Don Perata. Oakland civil rights attorney Pamela Price and Brooks have similarly teamed up against Schaaf and are banking on a repeat of 2010.
Price probably envisioned that by this time, she would be preparing to move into the Alameda County District Attorney's office instead of running for mayor of Oakland. Price's insurgent campaign in June against District Attorney Nancy O'Malley put a significant scare into the county's political establishment, but she ultimately fell short by nearly 20 points.
Looking inside the numbers, Price noticed sometime in late July that the seeds of a potential mayoral campaign were buried within the DA campaign's electoral data. While O'Malley outpaced Price by a large margin in many of the county's suburbs, Price topped the incumbent in large sections of Oakland. Similarly, Price thinks Schaaf is vulnerable in large swaths of The Town.
"There are some people who would say Libby Schaaf is very popular," said Price, in an interview. "In some places, I think she is. In the flatlands, she is not."
It's a portion of Oakland that Brooks also hopes to win on Nov. 6. Although Price and Brooks have not always appeared unified in running together as a ranked-choice bloc, in recent weeks they have been increasingly clear about asking voters to choose them first or second on their ballots.
Price and Brooks also share similar platforms. Both have long made police misconduct and racial profiling the focus of their activism. Brooks often notes that Schaaf spent her first day in office with Oakland police officers — a move that was deeply insensitive to many African Americans, she said. "We will never forget that," Brooks said. "For people of color, that was a death knell."
Experience from Price's DA campaign tells her that Oaklanders view the problem of police misconduct in wholly different ways, depending on whether they live in the hills or flatlands. "That's where the racial divide cuts the sharpest because people in the hills believe everything is fine, we need more police, it's not a police problem," said Price. "And people in the flatlands disagree vehemently because they are subjected to what the police do every day."
OPD's wide-ranging police sexual exploitation scandal in 2016 represented Schaaf's first and probably most difficult moment as mayor, leading to her now infamous "I'm not running a frat-house" press conference. And Schaaf now acknowledges that she came into office a bit naïve about police brutality and racial profiling and now better understands the issue. "Law enforcement has abused communities of color. That is a fact. We cannot deny it, and we must change it," the mayor told an audience in East Oakland. Schaaf also notes that police shootings and use-of-force cases have declined substantially in Oakland in recent years.
For all three of the leading candidates, the issues of homelessness and the need for more affordable housing, along with the growing chasm of economic inequality, are also main topics of the campaign.
For her part, Brooks said seeing homeless people in Oakland suffering in third-world-like conditions has taken an emotional toll on her. After visiting one encampment, Brooks said during a forum in September, that Schaaf had viewed the same site. The difference, though, said Brooks, was: "Should I be mayor, there is no way that I could have left those encampments with the crisis of consciousness that that created in me and not use every single resource at my fingertips to move those people off the streets and into a shelter right away."
In recent years, as a leader of the Anti Police-Terror Project, Brooks advocated repeatedly for slashing the police department's funding in half and using some of the savings to help house unsheltered people. But she has softened her stance significantly and now advocates for deeply slashing OPD's annual $30 million overtime budget to help fund more homeless services and other programs.
Brooks and Price assert that unoccupied city-owned warehouses could temporarily house the homeless better than Tuff Sheds, and they advocate for utilizing public lands to quickly construct thousands of tiny homes.
But Schaaf has repeatedly noted — correctly — that the city has no such unoccupied warehouses. Schaaf acknowledges that the Tuff Sheds shelters are only a stopgap measure to get homeless people into safer conditions where they can access county services.
On housing, Brooks, Price, and several of the other candidates (there are 10 total candidates on the ballot, but this report focuses on the top three), blame Schaaf for gentrification in Oakland, citing the city's building boom. "The Oakland we know will not exist in two years" if Schaaf is re-elected, Price often warns audiences.
But the issue of housing also appears to be one of Schaaf's strongest suits. For more than an hour during a recent endorsement meeting with Express editors, she detailed a region-wide strategy to limit the effects of the housing shortage. One ambitious proposal is to enact a region-wide tax, said Schaaf, to raise funds for affordable housing and to even the playing field so that developers and large businesses will no longer pit one city or community against the other in search of lower taxes. Schaaf asserts that local control over housing, which has allowed many cities to block the construction of more units, has created the housing crisis, which she termed a "housing disaster." The slow pace of building affordable housing also irks Schaaf. In 2016, she backed a city ballot measure to generate $100 million for affordable housing in Oakland, but the measure has yet to actually turn into the creation of many units. "We all have good intentions and present laudable solutions, but execution is a bitch," she said of criticism of the slow pace of affordable housing construction.
Schaaf also touts her 17K/17K plan to provide 17,000 new units of housing in Oakland and protect 17,000 residents from displacement by 2024. And she said she is particularly proud of the Oakland Promise, the educational initiative she created to fund financial assistance for low-income students in the city.
Brooks, who has never held public office before, has said that one of her top priorities will be better job training for Oaklanders, and especially workers of color. She also said she plans to prioritize early childhood education. However, her platform is light on specifics.
For Price, who also has no prior experience in elected office, her platform includes expanding addiction and mental health services and combating domestic violence and sex trafficking, as well as drastically reducing police overtime.
All three of the top three candidates also support Proposition 10, the proposed repeal of the Costa-Hawkins Act, which restricts rent control in the state. All three also said they would back stronger rent control and tenant protections in Oakland if Prop. 10 passes.
The rest of the field of candidates this November might be familiar to some Oakland voters. Five of the 10, including Schaaf, also ran in 2014, including businessman Karamooz, a member of the Oakland Privacy Group, who has seeded his campaign with a $181,000 personal loan, but had spent only $2,300, through Sept. 22; Ken Houston, the self-proclaimed "Son of Oakland" who has burnished an image in recent years as a community organizer combating illegal dumping, among other endeavors; perennial Oakland candidate Nancy Sidebotham, who is back with a similar critique against failing infrastructure and City Hall corruption; and Peter Liu, the Republican candidate who has taunted voters on social media, jokingly vowed to turn Lake Merritt into an amusement park, and has sued Twitter and Facebook for $150 million for allegedly shadow banning his accounts. Four years ago, however, this set of candidates made little headway with voters, totaling just 1,513 first-place votes, or 1.6 percent.
Newcomers to the race this year include Jesse A.J. Smith, who said he will immediately fire Oakland's police chief if elected and replace her with a board or council, and Marchon Tatmon, a businessman and community activist, whose focus is eliminating violent crime and reforming the police department. Another first-timer, Cedric Troupe, a businessman and pastor, has questioned the city's reliance on tax and bond measures over the years.