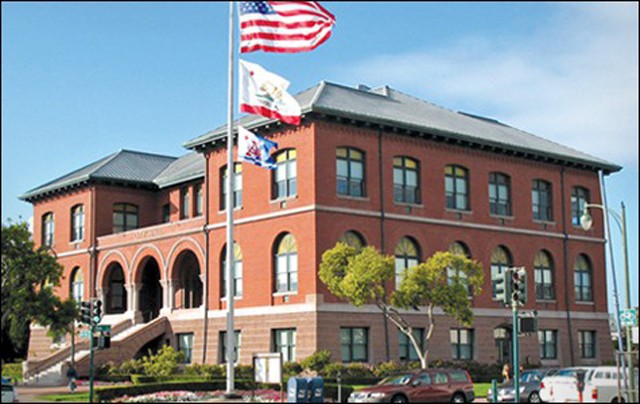 It's been a tumultuous year in Alameda politics. Accusations that two councilmembers violated the city charter were followed by news that the now-former city manager made secret recordings of those same two councilmembers. In addition, Alameda was roiled once again in 2018 by the city's divisive split between renters and landlords, liberals and conservatives.

Alameda's November elections could serve as a rousing conclusion, with potential plot twists all over the November ballot, including Mayor Trish Herrera Spencer's re-election bid, a heated battle for two open council seats, and a third seat becoming available if Councilmember Marilyn Ezzy Ashcraft defeats Spencer. The ballot also includes two important measures: on rent stabilization and an increase to the city's sales tax.
Four years ago, Spencer became mayor by just 253 votes, upsetting Mayor Marie Gilmore. Voter turnout was low in 2014, and Alameda progressives clearly had underestimated Spencer, a former school board member, who while controversial, has long enjoyed an ardent following, which many attribute to her unique brand of retail politics. In Alameda, seemingly everyone has either hugged or laughed with Spencer.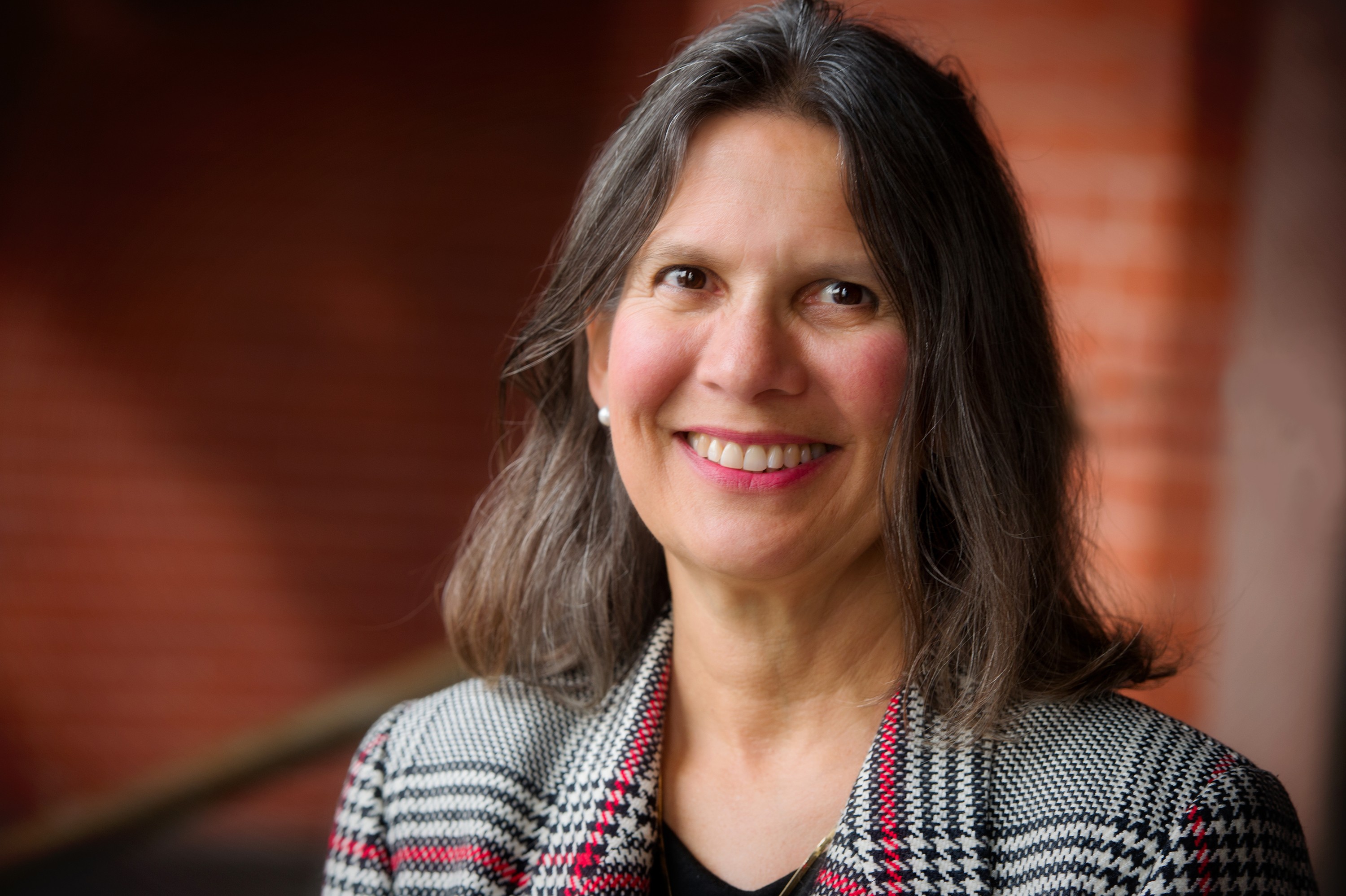 Her record, however, has been spotty. She has continued to be a strong opponent of new housing and has often sided with landlords in disputes with tenants. She also has often played to the city's small, but very vocal anti-union segment of the electorate. And she recently has come under fire for her failure to repay $100 in checks from the city of Alameda that were made out to the League of California Cities but ended up in her bank account. Spencer has denied taking the money, but police obtained ATM photos of her husband depositing one of the checks.
Because the majority of the Alameda City Council is progressive, Spencer also has made almost no headway in advancing her policies and often finds herself on the losing end of 4-1 votes. Most recently, she was the lone vote against raising the minimum wage on the Island to $15 an hour.
Spencer often preaches austerity, and Alameda's fiscal health is again a large part her platform. "Every time we add more costs to someone's shopping cart, it makes it harder and harder for them to stay in our town," she said at a forum last month, during which she also criticized the city for opting to seek an increase in the sales tax, rather than "looking within" to cut spending.
The biggest turning point so far in the mayor's race was the shocking decision by the firefighters' union, which has long been one of the most influential forces on the Island, to sit out the mayor's race and not endorse Ezzy Ashcraft or Councilmember Frank Matarrese, even though Spencer and the union have often clashed. "We have high standards when it comes to endorsing candidates that are going to make sure the community is safe," said IAFF Local 689 President Jeff Del Bono. "That's why we are only taking a position on the city council race."
For years, Spencer butted heads with the union over expanding the department and dealing with pension issues. The union's surprising decision comes after years of vowing to unseat Spencer after one term in office. But the union has also had historical run-ins with Matarrese, and recently with Ashcraft.
In previous years, Ashcraft had benefited from the union's support and appeared to be the candidate most likely to get the endorsement for mayor. Ashcraft, though, continued to be a supporter of former City Manager Jill Keimach throughout the scandal involving the hiring of the new fire chief — a decision that enraged firefighters.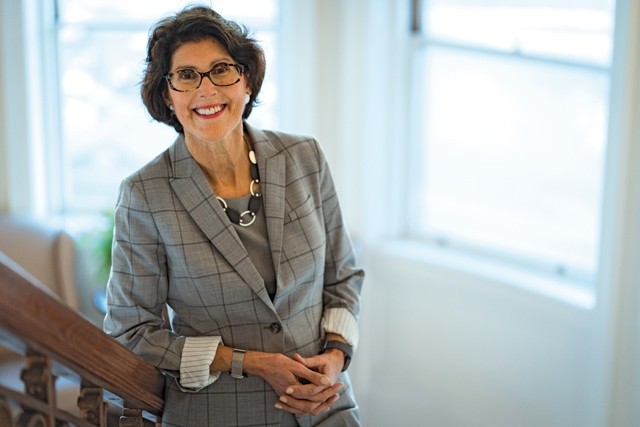 On the campaign trail, Ashcraft has repeatedly avoided talking about the union. Instead, she believes tackling Alameda's housing crisis is the city's biggest problem and represents a "moral imperative." She said that if elected, she would increase the amount of workforce and affordable housing in Alameda by working with the state and federal government to subsidize projects. She also plans to study the feasibility of a housing trust fund for building new affordable housing. Ashcraft believes a regional solution could involve East Bay cities imposing a fee on large companies to help fund new housing. "Because their well-paid employees can afford to live here and that's driving the rent up and making supply more scarce for others," she told a forum last month. On traffic, Ashcraft said she is open to virtually any policy that involves getting people out of single-occupancy vehicles.
Over the years, Matarrese has often said his last run for mayor in 2010 was not enjoyable. Eight years ago, special interest groups targeted him with a series of vicious attack mailers. So far this year, no groups have gone after him, but he doesn't think Island politics have mellowed. "Alameda of today is very much more open and a participatory community when it comes to politics. And it is a contact sport, not the kind you watch," he said at a forum in late August.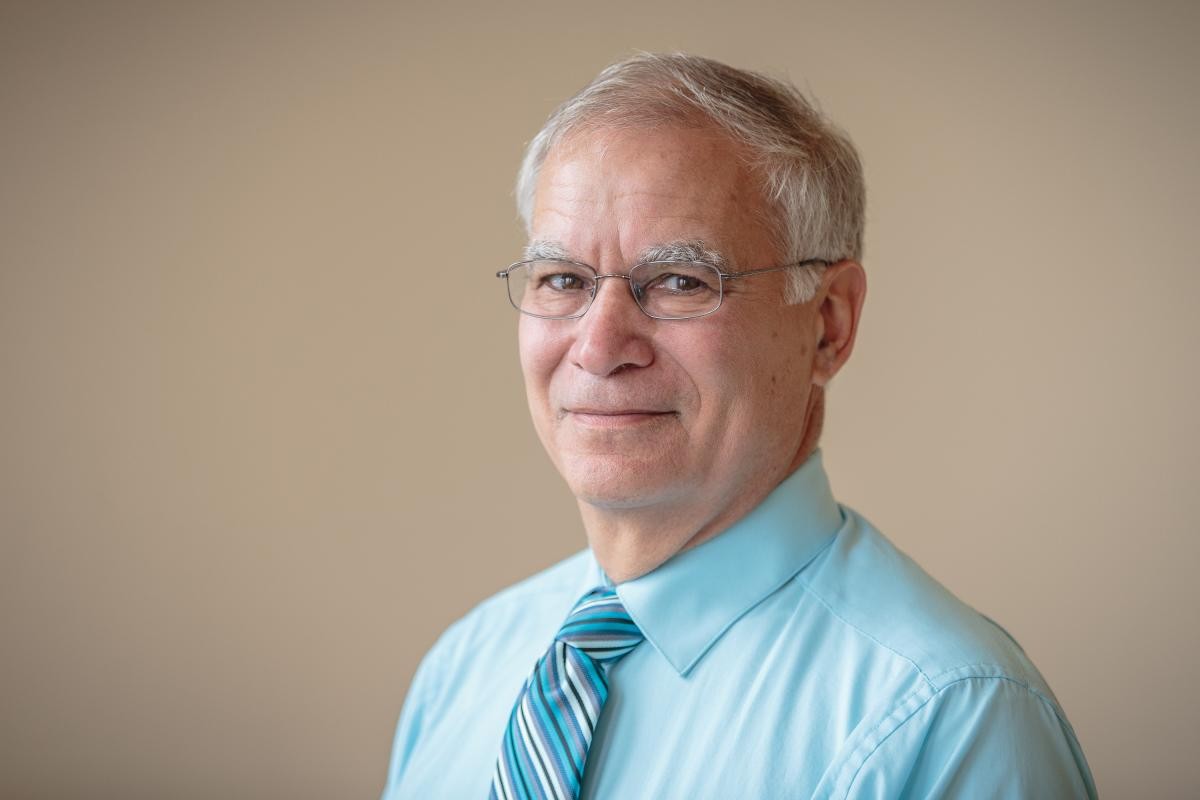 Matarrese also believes funding new affordable housing should be the city's top focus. The current situation, said Matarrese, is about "those who can afford to live here and those who can't." He would also work to tap into other governmental sources to help pay for new affordable and workforce units. "I've come to the conclusion that to depend on developers to build housing for us is not really going to solve the problem," said Matarrese. "I think that we need more state money. We need more county money. We don't have housing that houses the middle class, and we certainly don't have houses for those with limited incomes." He added the problem is also a regional issue, and Alameda cannot go alone in solving it.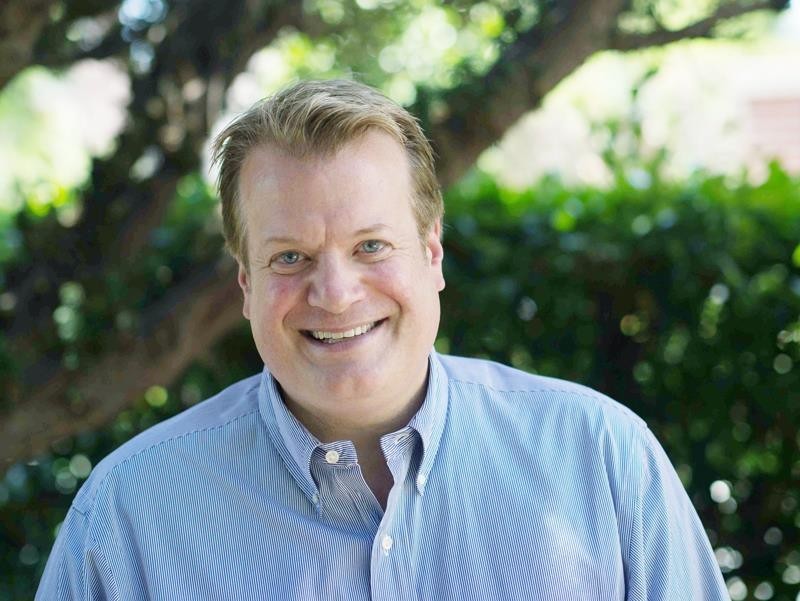 If Ashcraft wins the mayor's race, the third highest vote-getter in the city council contest would fill out the rest of her council term, which ends in 2020. Matarrese has given up his council seat to run for mayor.
In the council contest, the most progressive candidates for the two available at-large seats are Councilmember Jim Oddie and former Planning Board member John Knox White. In his campaign kickoff in late August, Oddie acknowledged that he would face a tough campaign waged against him and other Alameda progressive candidates by the city's well-financed landlord groups. Last year, an independent expenditure committee made up of landlords calling themselves Alamedans in Charge, vowed to raise millions to defeat progressives on the city council. They are expected to target Oddie and Ezzy Ashcraft for their votes in favor of tenant protections.
"What these 'real Alamedans' want to do is take away your housing rights," Oddie said in a reference to a nativist term some landlords have used to label themselves, while suggesting that renters are outsiders. "They want to stop housing. They want to stop growth. So think about that the next time someone wants to attack me or John [Knox White] or anyone for representing working men and women."
Landlords are also expected to target Oddie over his role in the Keimach scandal. A city-commissioned investigator concluded that Oddie had violated the city charter because he wrote on city letterhead to Keimach last year in support of the fire union's preferred candidate for fire chief. The independent investigator, however, also said the city charter should be reviewed by the council and amended for clarity.
Oddie contends that the charter provision violates free speech and is unconstitutional. But he also thinks that most Alamedans don't really care much about the issue. "When I go door-to-door, people want to talk about safety from crime, safety from cars speeding down the street, safety for their kids, housing, and traffic."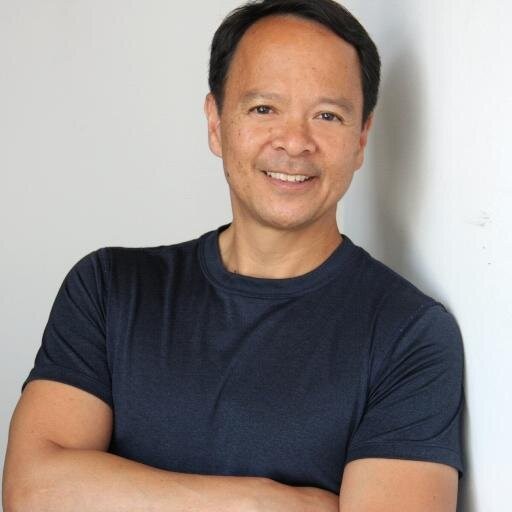 Ex-Councilmember Tony Daysog, a moderate, is also running for council. And the typically mild-mannered, wonky Daysog has made Oddie's handling of the Keimach scandal and Oddie's support for more housing key aspects of his campaign. Early in the race, Daysog caught many by surprise by lashing out at Oddie at one forum. "The choice for the residents is, going forward, whether we want to go down the path of a city hall that is controlled by an overly intrusive fire union and out-of-town developers or if we want to return city hall to the professional-level staff that we can depend on and work with our councilmembers and our community in moving our city forward together. That is our stark choice."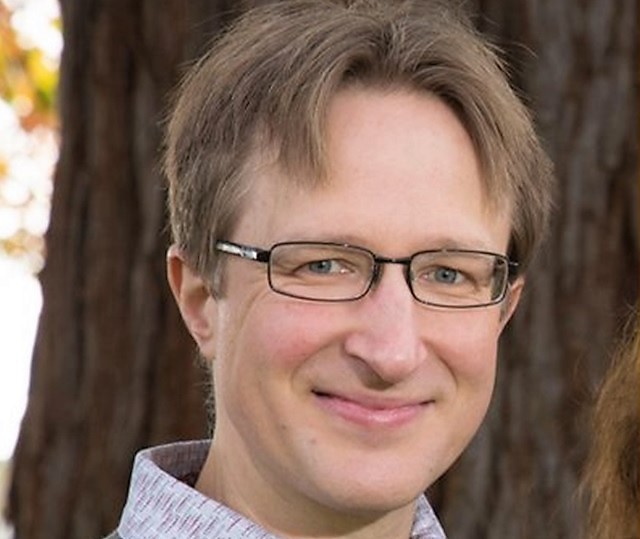 This is Knox White's first run for council, although he has been well-known in local political circles for over a decade. He has long been an advocate for tenant protections, more housing, and more bike lanes and pedestrian-friendly streets in order to alleviate Alameda's traffic issues. "We need to be thinking big. Traffic is terrible," said Knox White during a forum last August. "It's going to get worse, and we are not taking this seriously." He noted that work on a bike-walk overcrossing in the West End, approved by the council last year, has made little progress.
Prior to approving the Alameda Landing project near the Posey Tube, Knox White, as a planning board member, helped change the city's strategy on additional traffic from new developments, from a policy of accommodating extra cars to one that seeks ways to reduce it. He has also called for Alameda to become a louder voice in regional solutions for sea-level rise, since the Island has more at stake than other communities.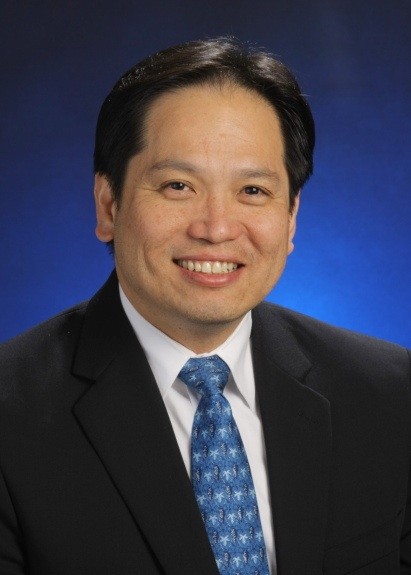 Ex-Councilmember Stewart Chen is also in the race. He served for two years on the council, filling out the rest of Rob Bonta's term after Bonta won an Assembly seat in 2012. It's quite possible, according to some Island political insiders, that history could repeat itself in the event that Ashcraft beats Spencer on Election Day. Chen not only has the largest campaign war chest in the race but also the strongest ties to Alameda's and the East Bay's growing Asian-American political class. Although light on specifics, Chen believes traffic and housing are the city's biggest problems. "All these issues and problems that we are facing, they cannot be solved by one simple formula or by one superhero. It takes people." In addition, he supports campaign finance reform in Alameda, possibly limiting individual yearly contributions to between $500 and $800. Alameda currently has no limits on fundraising.
Alameda attorney Robert Matz is the outsider in the race and appears to be the most conservative. "I'm not like the other candidates. I'm new, and we need new." Matz's candidacy is born out of frustration with City Hall and its handling of the Keimach scandal. Getting Alameda's $235 million in unfunded pension liabilities under control is also a priority for him. "Now is not the time for business as usual. We're past that point."
Alameda's powerful landlord groups also believe now is the time to act. That's why they poured huge amounts of money last year into putting Measure K on the November 2018 ballot. Measure K ostensibly locks the council's weak rent stabilization ordinance from 2016 into the city charter. Landlords didn't like the measure two years ago, but they fear that the progressive council majority will enact tougher rent control provisions in the years ahead. If Measure K passes, stricter tenant protections could only be enacted by Alameda voters.
So far this year, Alamedans in Charge has spent $230,000 and is expected to spend a lot more before Nov. 6. Last week, an Oakland landlord contributed $50,000 to the Yes on K campaign. Alameda renters' groups, meanwhile, had spent just over $5,000 through Sept. 22 opposing Measure K.
Measure F, the other measure on the ballot, is receiving far less attention, but it's one that could define how the city reacts to a possible downturn of the local economy in the next few years. It's a half-cent sales tax increase that the city estimates will generate $5 million in new annual revenues to the general fund. Alameda's current sales tax rate is 9.25 percent. Both measures require a simple majority to pass.