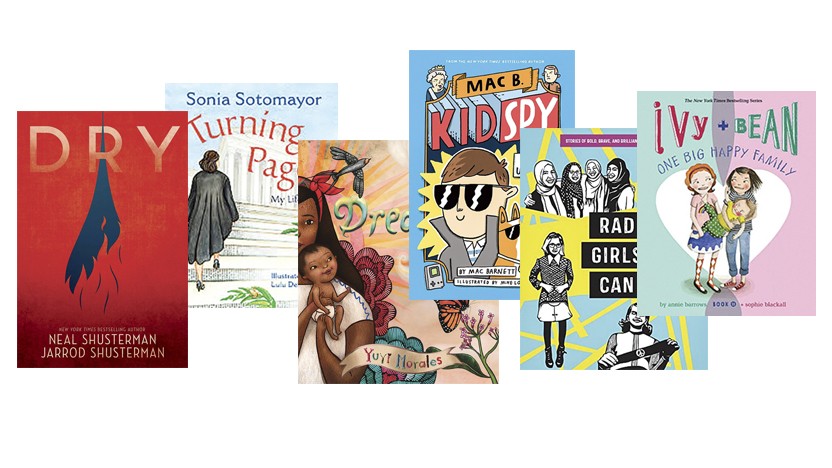 Books make great gifts for kids, often passed down from generation to generation. There's no telling whether any of the following selections will have a place of honor in family bookshelves decades hence, but they certainly offer a chance now to spend part of the holidays curled up with compelling narratives that fire the imagination or tickle the funny bone.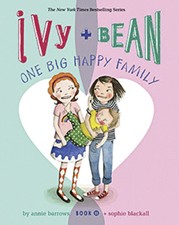 Ivy & Bean: One Big Happy Family
By Annie Barrows, illustrated by Sophie Blackall
Ages 4 to 8
After a five-year hiatus, Berkeley author Barrows is back with the 11th installment in her beloved series about two best friends in second grade. This time, the kids at school are calling only-child Ivy "spoiled," so she and Bean concoct a harebrained scheme — one involving the acquisition of a younger sister — to prove them wrong. Funny and big-hearted, One Big Happy Family is a welcome return of, as well as a lively introduction to, a pair of long-time, early-reader favorites.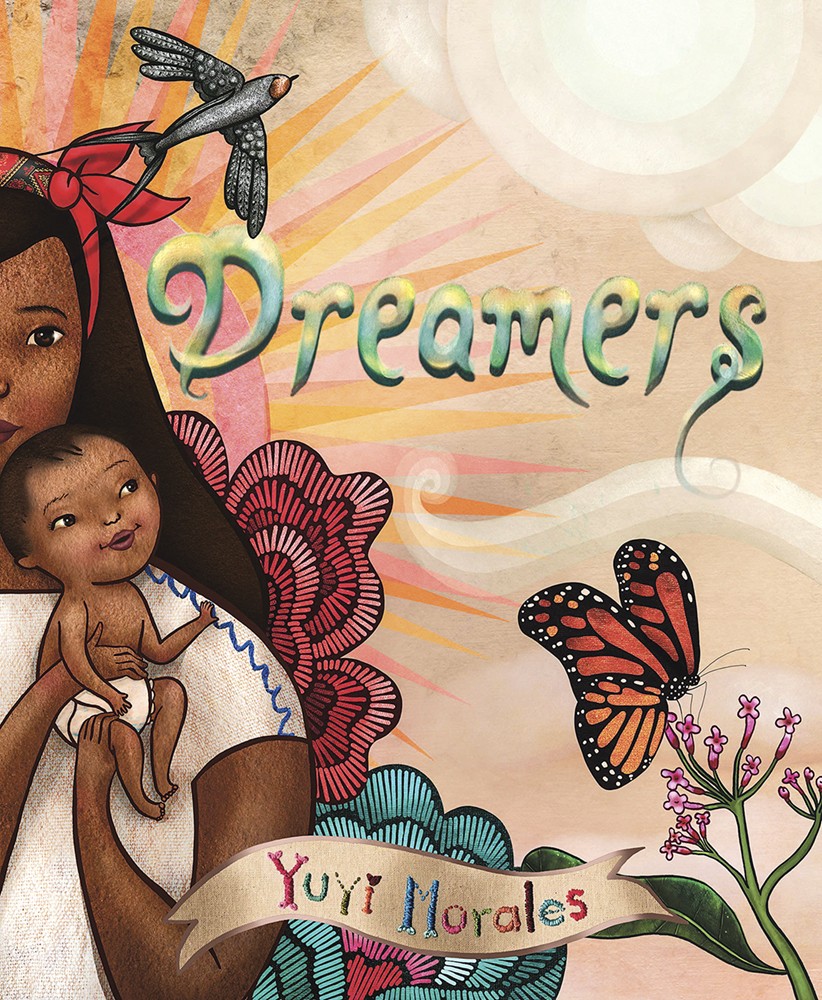 Dreamers
By Yuyi Morales
Ages 4 to 8
This picture books vividly captures one family's immigrant experience, as author/illustrator Morales and her infant son travel from their native Mexico to San Francisco. They orient themselves in their new city by visiting the library and studying picture books, and Dreamers, bursting with colorful Latin American imagery, celebrates the stories they found. The language is rich and poetic, and the illustrations feature glimpses of other renowned children's books.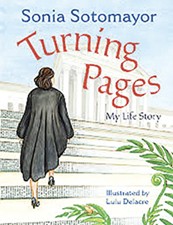 Turning Pages: My Life Story
By Sonia Sotomayor, illustrated by Lulu Delacre
Ages 4 to 8
From the start of her illustrated autobiography for children, the Supreme Court justice extols the value of reading, "My story is a story about books — of poems and comics, of law and mystery, of science and science fiction — written both in Spanish and in English." Sotomayor highlights moments in her life when the written word held particular power for her: listening to poems recited by her Puerto Rican grandmother; coping with her father's death and with her own diabetes diagnosis; poring through the encyclopedia set her mother purchased for her. With mixed-media illustrations by Delacre, Turning Pages is a SCOTUS testimony to be savored by young and old alike.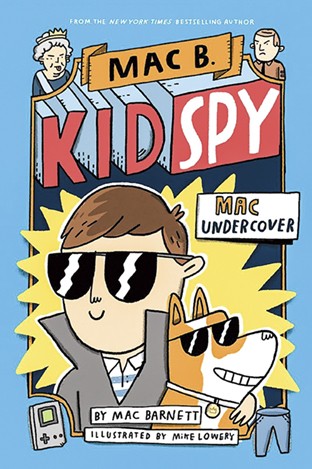 Mac Undercover
By Mac Barnett, illustrated by Mike Lowery
Ages 7 to 10
Absurd humor is Barnett's stock in trade, so it might be best not to believe the Oakland author's claim that Mac Undercover is the true story of his childhood career in espionage. Nevertheless, when young Mac receives a phone call from the Queen of England, he jumps into action to rescue the Crown Jewels. His quest takes him across Europe in the 1980s, following a trail of wacky jokes and cool trivia. Lowery's illustrations add to the frantic fun of this middle grade crowd-pleaser.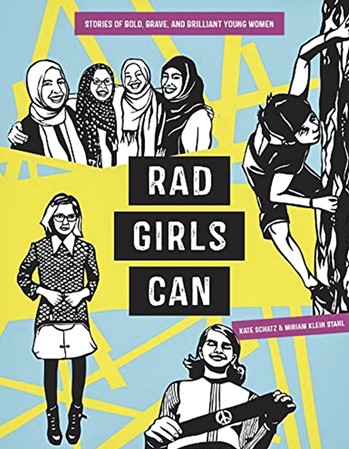 Rad Girls Can: Stories of Bold, Brave and Brilliant Young Women
By Kate Schatz, illustrated by Miriam Klein Stahl
Ages 12 and up
Alameda author Schatz and illustrator Stahl shine their spotlight on nearly 50 girls who made major achievements in the world before the age of 20. Some choices are obvious — Joan of Arc, Anne Frank — but there are plenty of subjects with whom readers might be unfamiliar, from ballerina Misty Copeland to teen transgender activist Jazz Jennings. Exemplars from the arts, the sciences, and social causes are all represented. This well-researched and distinctively designed volume is a great conversation starter and real source of inspiration.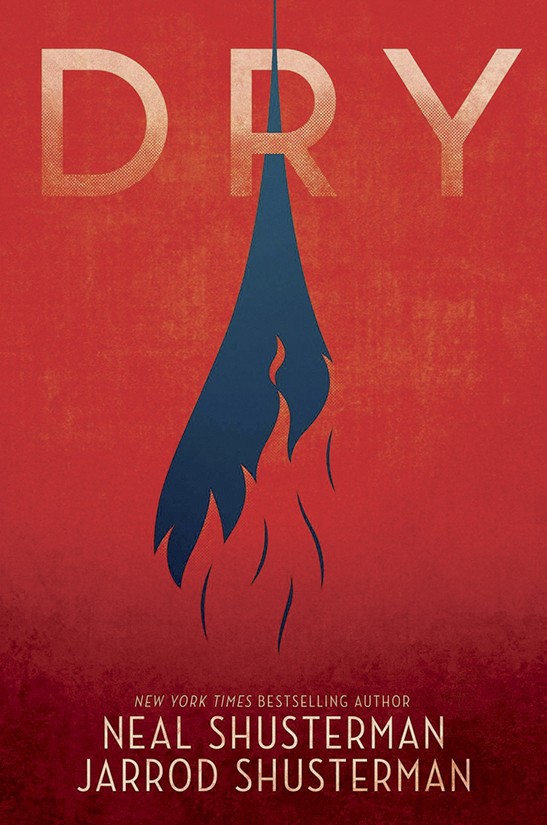 Dry
By Neal Shusterman and Jarrod Shusterman
Ages 12 and up
This father-son writing team sets their new thriller in Southern California, but the novel is equally pertinent to life here in the north. Almost everyone takes their tap water for granted until the day the faucets run dry, but the severity of the situation quickly becomes apparent to 16-year-old Alyssa. She and her younger brother — plus a weird survivalist neighbor — set off in search of their missing parents and are quickly embroiled in various aspects of the collapse of modern society. Great for teens and of interest to adult readers, Dry expertly dramatizes the climate issues that threaten all of us in the Golden State.