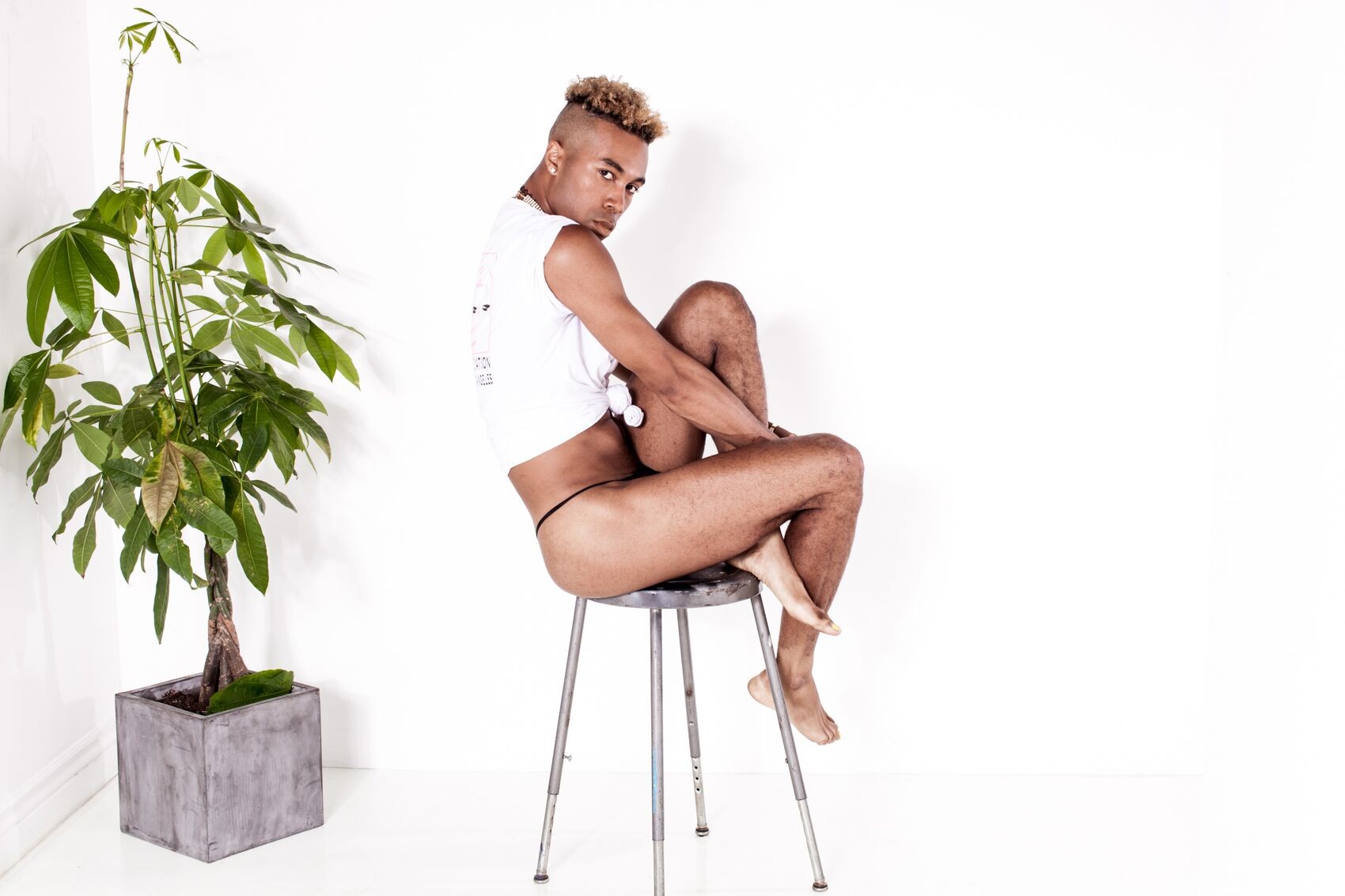 Those who frequent Bay Area queer parties may recognize
King Saturn
(aka Saturn Jones) from his colorful dance performances, which feature high-energy, vogue-inspired choreography and avant-garde costumes that often include leather harnesses, collars, fishnets, and neon hair extensions. While he got his start as a dancer — and has opened for artists such as Le1f and Big Freedia — Saturn has pop ambitions and has been incorporating original music into his recent stage shows. 
[jump]
Last week, Saturn dropped his first track, "Young Forever," on which he collaborated with producer David Sylvester. In a phone interview, Saturn said that he wrote track's lyrics after getting the news of his uncle's recent death. "I was thinking about my aunt and how she connected with this person," he said. "I wrote the song thinking about how when you connect with someone, you want your love and your good times to live on forever."
"Young Forever" debuted with a minimalist music video that features Saturn performing aggressive choreography that conveys a sense of catharsis. In the tradition of Beyonce's 2013 self-titled, audiovisual album, he is currently working on an LP that will include a music video for each track.
Watch the "Young Forever" video below and make sure to catch Saturn at the
CODAME ART+TECH
festival on October 24 at Monument (140 9th St., San Francisco), where he will perform a new piece that incorporates multimedia, several soon-to-be-released tracks, and lots of voguing. 
[embed-1]