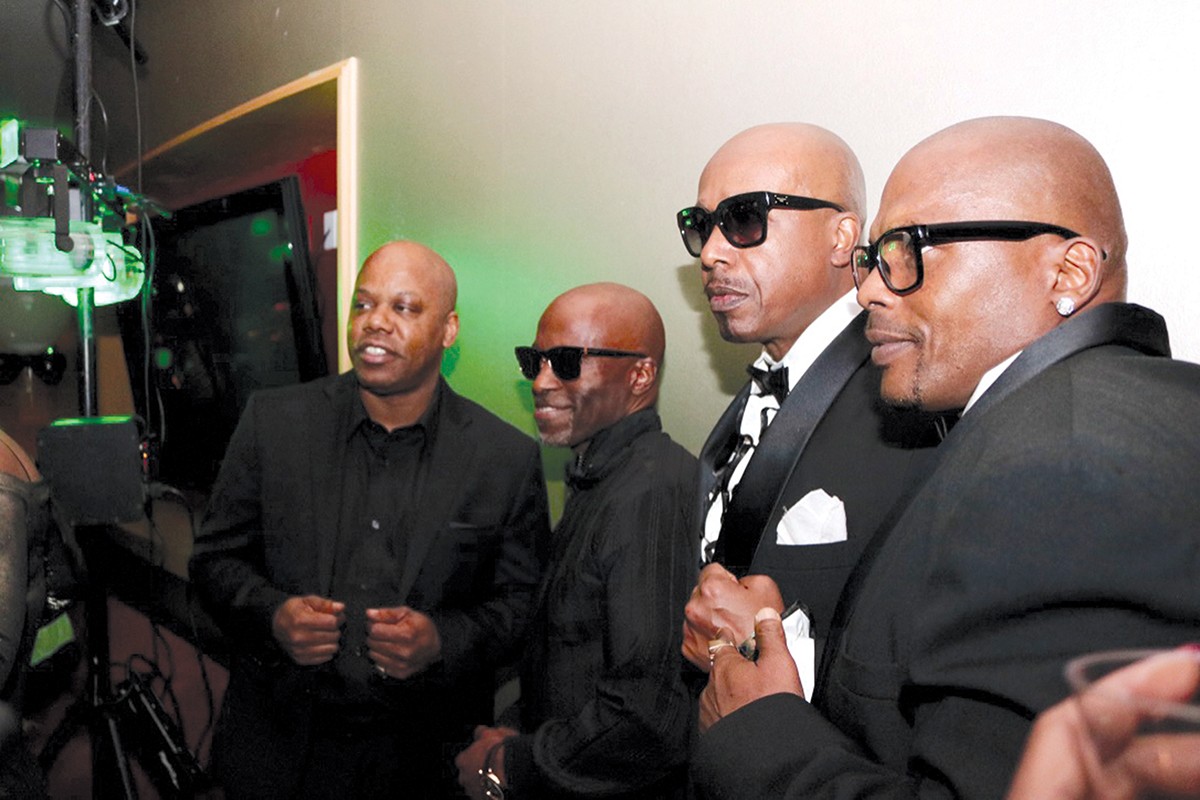 The last time Darryl Reed threw a party in the Bay Area, it was 1988. Too $hort and MC Hammer controlled the rap scene, and and media reported that he spent $30,000 on 3,000 guests to attend his twentieth birthday. Just days later, the DEA seized an estimated $3 million worth of crack and powder cocaine from his Oakland home.
After serving 26 years of a 35-year term, for conspiracy to distribute 68 pounds of crack cocaine, reported at the time to be one of the largest DEA busts in U.S. history, the former "crack king" of Oakland hoped to reintroduce himself into Bay society as a reformed figure capable of stemming the tide of violence that continues to hang over The Town.
So, on a Saturday night earlier this month, he held his official welcome home party, at the Fillmore Heritage Center in San Francisco, in celebration of his clemency by President Obama, along with other nonviolent federal drug offenders last year.
The Center is situated in the middle of a historic stretch of the Fillmore District, and was once heralded as the "Harlem of the West." Promo fliers envisioned his "Cosmopolitan Black Tie Affair" as a celebration of both his release, as well as a reunion of divided Black neighborhoods of Oakland — a time to come together, but in an upscale environment.
"What I'm trying to show is that it doesn't make no difference what neighborhood you from, as long as you respect one another, you can be in the same building and get along and not have no problems," Reed told the Express at the event.
A red carpet lined with white balloons welcomed ticketholders to the party. Some guests posed for photo ops, and others headed into the main hall, filled from the dance floor to balcony to with folks dressed up for the occasion. Eighties vibes were in the air, with Bay classics like "I Got Five On It" by the Luniz and Dru Down's "Pimp of the Year" blaring as DJ Rick Lee mixed it up.
Reed says his goal with the party was to invite regular guys from the streets to mingle with folks from corporate America, to "bring them together into one building where they all respect each other and have a good time."
And let's not forget local celebrities. Oakland rap legend Dru Down, in a silver overcoat with black trim, enjoyed a cocktail at the bar. Yukmouth chopped it up with Hammer. Too $hort hung out in the corner. And even Mickey Moore, the reformed leader of a rival drug faction that Reed had faced off with a generation ago, admired a Bay Bridge ice sculpture.
According to Reed, Too $hort and Hammer were originally set to entertain the crowd, but plans were cut short by the City of San Francisco and other officials — who feared there would be violence at the event.
"They have these myths tied around my name," Reed said, frustrated. "'Be careful around him. Be careful going to his events, 'cause something's going to happen.'"
It wasn't all famous Oaklanders and Bay Area rap legends; the celebration included grandparents, who knew Reed as a kid, and even younger folk who'd heard stories about him while he was behind bars.
Reed hopes the party will be the beginning of breaking down geographical barriers in the Town. "These younger kids [in Oakland], they feel like they can't go to certain neighborhoods because they not from there," Reed explained. "I'm trying to encourage this younger generation to stop being on this geographical mentality. That ''Cause you from East Oakland, or you from that part of West Oakland, you not cool with me.'
"I'm trying to change that mindset by showing them that there is a different way and a better way."