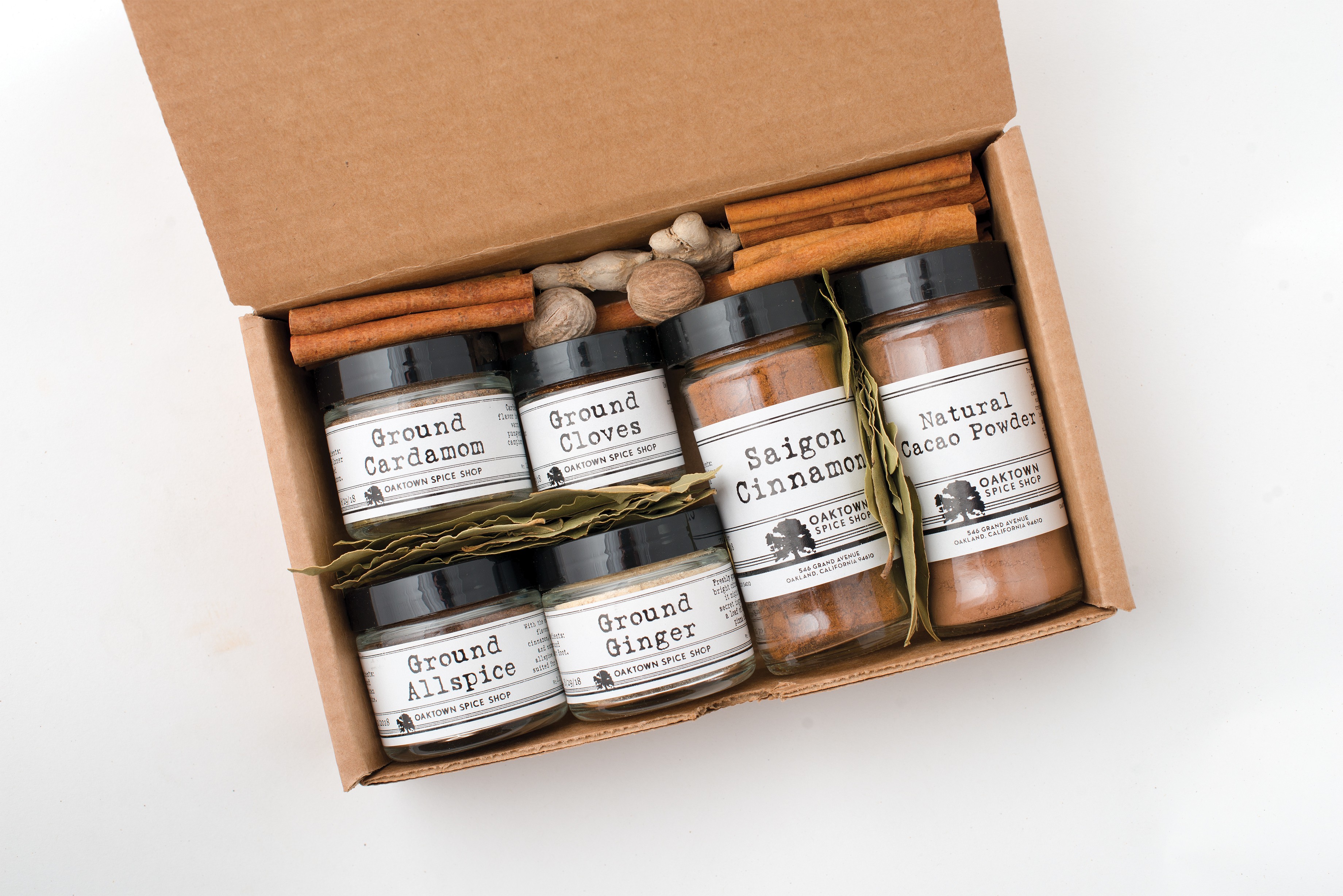 If you've been procrastinating your holiday shopping, don't worry — there are plenty of thoughtful gifts still available that you can pick up locally. This isn't the time for finding something deeply personal and meaningful. Go the practical route and choose gifts that will appeal to a wide range of recipients. The bonus? You'll be supporting local entrepreneurs, writers, and designers in the process.
For the drinker:
Bourbon, Home Base Spirits, $50
If you're shopping for someone who is always looking to try the newest small-batch whiskey on the market, a bottle from Home Base Spirits might be your best bet. Oakland twin sisters Samantha and Alexandra Blatteis launched the company last fall with a focus on top-notch ingredients. Batch five is in stores now, and it uses organic corn from Sacramento and malted barley and organic rye from Oregon farms. Aged 18 months, this bourbon is a smooth sipper reminiscent of apple pie, with a fragrant base of vanilla and caramel. — Janelle Bitker
Available at Alchemy Bottle Shop (3256 Grand Ave., Oakland) and Craft Beer & Wine (2526 Santa Clara Ave., Alameda).
Shrub Gift Set from INNA, $28
For the budding mixologist in your life, opt for this sampler of four mini 100ml bottles, wrapped up in a box with a pretty ribbon. Given INNA's brilliance with jams, you can expect the Emeryville company's fruit-flavored shrubs to be especially good. With the gift set, you also get to choose the flavors, and there are many: strawberry, lime, apricot, grapefruit, blackberry, plum, quince, and more. Pick it up directly from the INNA kitchen with advance notice. — J.B.
Available at INNA, 1307 61st St., Emeryville, 510-214-6620, and many other local retailers: INNAJam.com
For the baker:
Baker's Delight Gift Box from Oaktown Spice Shop, $37
For people who love making desserts, this baker-focused set from Oaktown Spice Shop should provide ample encouragement. It includes cinnamon, cocoa powder, allspice, cardamom, ginger, and cloves, all packed into a sweet little box. Hopefully, your kind gesture will one day be rewarded with fresh brownies, cookies, or apple pie. — J.B.
Oaktown Spice Shop, 546 Grand Ave., Oakland, OaktownSpiceShop.com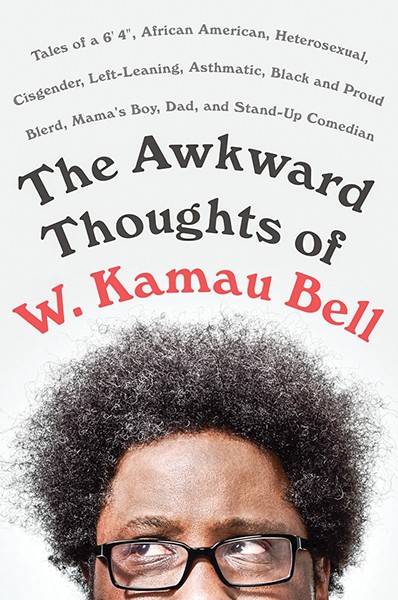 For the reader:
The Awkward Thoughts of W. Kamau Bell: Tales of a 6′ 4″, African American, Heterosexual, Cisgender, Left-Leaning, Asthmatic, Black and Proud Blerd, Mama's Boy, Dad, and Stand-Up Comedian by W. Kamau Bell, $28 (hardcover)
Berkeley resident W. Kamau Bell is a busy guy. The socio-political comedian hosts two podcasts, a live radio show for KALW, and United Shades of America on CNN. Now, he's written his first book, which as the subtitle suggests, covers a lot of ground. Bell may think he thinks awkwardly, but his observations on race, comedy, parenting, politics, Trump, Obama, and superheroes flow gracefully and land with both power and precision. In his introduction, Bell writes about the apocalyptic vibe of our times ("If it's a distraction you want, you might be in the wrong place"), and his comedy and his candor demand and reward attention. — Michael Berry
Available at East Bay Booksellers, 5433 College Ave., Oakland, EBBooksellers.com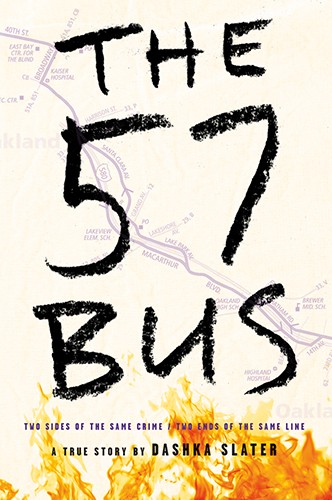 The 57 Bus: A True Story About Two Teenagers and the Crime That Changed Their Lives, by Dashka Slater, $17.99 (hardcover)
When white, agender, private school student Sasha boarded the 57 bus in Berkeley one day in 2013, they never suspected that they would wake up from a nap with their skirt on fire. With the thoughtless flick of a lighter, Richard, a Black youth from East Oakland, instigated an incident with far-ranging consequences for both teens and their families. Sasha was burned badly and Richard was arrested, charged as an adult for a hate crime. Journalist Dashka Slater stuck with the story beyond its sensational beginning and used her reportorial skills to tease meaning out of the aftermath of a horrific act. Dealing sensitively with issues of race, gender, sex, and class, The 57 Bus is a prime example of excellent young-adult nonfiction with a strong appeal to adults. — M.B.
Available at Laurel Book Store, 1423 Broadway, Oakland, LaurelBookStore.com
For the stylish-yet-casual person:
Oakland Surf Club's New Wave Crew Sweatshirt, $72
You may remember Oakland Surf Club when it was located in downtown Oakland. The small storefront carried men's and women's clothing and accessories with a bent toward surf and skate culture. After closing in 2015, Oakland Surf Club reopened in October on Broadway near 40th Street, this time focusing on the brand's own line of minimalist, surf-inspired T-shirts, sweatshirts, and board shorts, which have become quite popular in Japan. Max Klineman, who co-owns the business with his wife, Ariana Serrano-Embree, recommends as a gift their New Wave crew sweatshirt, which comes in sea blue, terra cotta, sage, and natural; is made from 100 percent heavyweight cotton in the U.S.A.; and has unisex sizing. "We're moving away from gender," Klineman said. Although Klineman hopes the shop will become a meeting place for Oakland's surf community, he says the brand's clean and simple designs may appeal to anyone interested in local art and culture. — Kathleen Richards
Available at: Oakland Surf Club, 4124 Broadway, Oakland, OaklandSurfClub.com