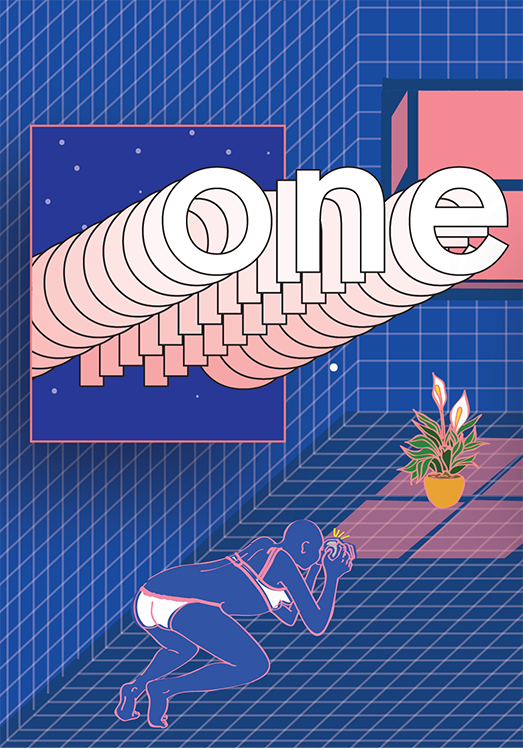 This Saturday night, an art show is coming to Open, the minimalist downtown Oakland coffee shop. You might have peeked inside the coffee shop and noticed an auxiliary Issues magazine rack and selected merchandise on sale in the back, so an art show is a natural move for Open's multi-use space. Curated by Azha Ayanna and Richard Lomibao,
One
is a visual study of fluidity and openness in the creative process. The show will be on display for two weeks following its opening until June 24.
One
centers the work of artists and photographers of color including Ayanna, Lomibao, graphic and digital artist Rewina Beshue, photographer Cinque, and multimedia artist Jjaahz. The event is free and open to the public, though donations are accepted for the housing-equity advocacy group, East Bay Housing Organizations. You can also expect a food pop-up from Milktooth and music from DJ Deity, Cheflee, Mejiwahn, Pacific Yew, and Pituca and Brown Ari from the Chulita Vinyl Club.
Free, donations welcomed, June 10, 5pm-10pm, 406 15th Street, Oakland, OpenInOakland.com.