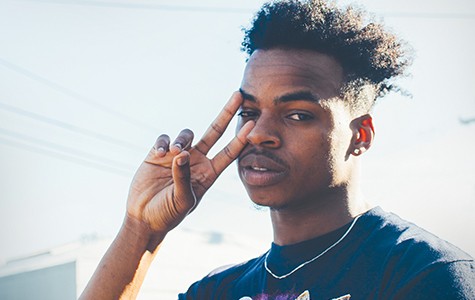 Elujay, the Oakland rapper who's taken the music world by storm with recent release
Jentrify
, just dropped a video for "Flagrant," a popular track off the album featuring another Oakland musician YMTK. Teeming with playful, youthful energy, the video features the two musicians as they battle for the affection of a romantic interest through a casual game of hoops.
Carefree vibes shine through the soulful, upbeat track, as the duo dance, rap, and joke around like good friends. Elujay's wide grin and YMTK's teasing attitude create the video's vibrant energy, an easygoing feeling enhanced by the warm, daytime sun. Even though the Oakland rapper ultimately loses the pick-up game, Elujay still wins in the end: He walks away with his arm around his girl, throwing the ball back at YMTK, who shakes his head as he gets left alone on the court.
Watch the video here.