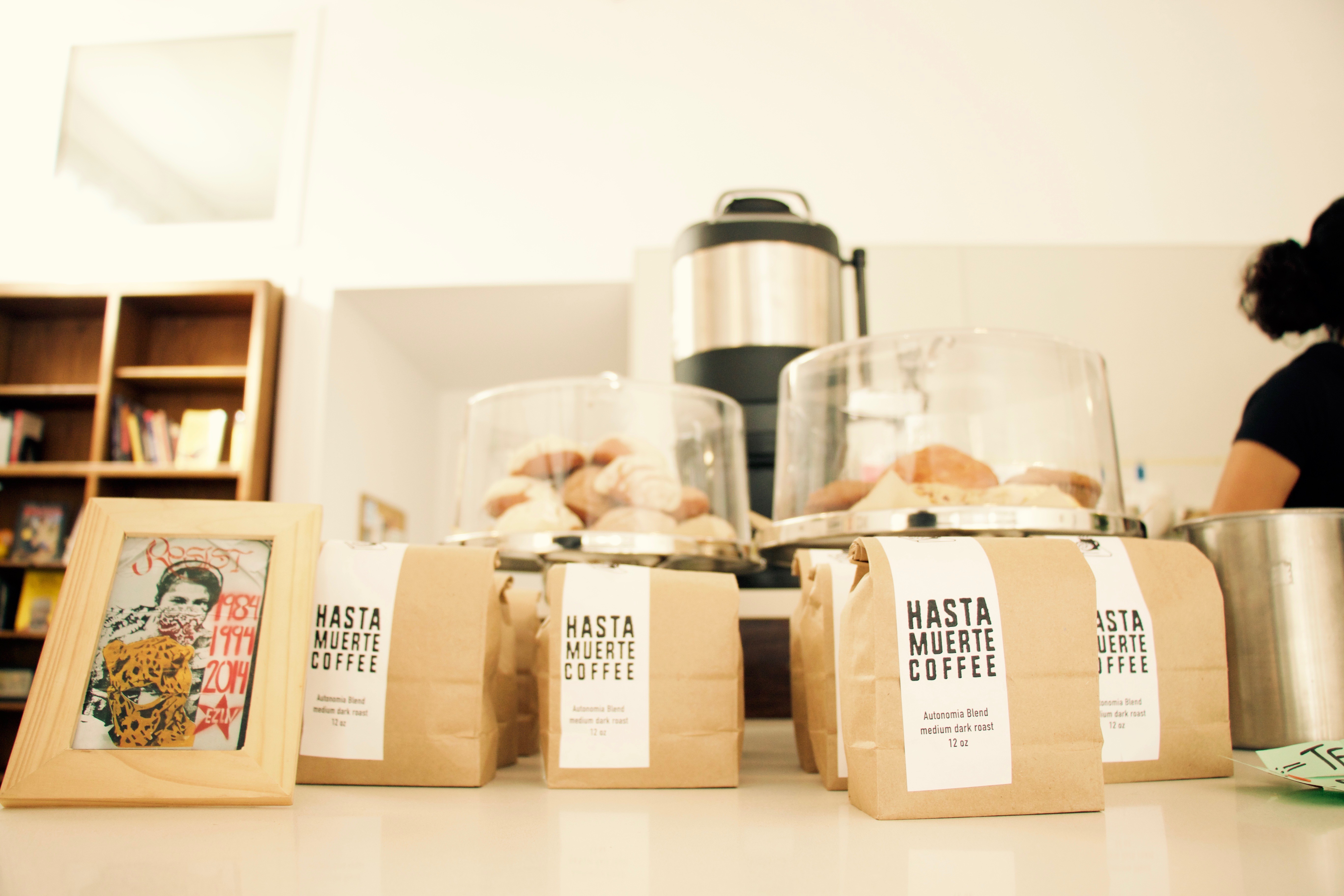 Late last week, word got around that Oakland's Hasta Muerte Coffee refuses to serve armed police officers in uniform — and the cafe has been met with an outpouring of in-person support as well as online threats.


Local television stations, national websites, and conservative media outlets blasted the story, sending the alt-right into a tizzy. On Thursday, Hasta Muerte (2701 Fruitvale Ave.) had about 30 Yelp reviews and an average 4.5 star rating. Now, there are well over 500 reviews reaching an average of 1.5 stars.


Most of these new, one-star reviews come from accounts freshly made outside of the Bay Area. Some claimed Hasta Muerte was infested with rats (it's not) or uses canned coffee (it doesn't), while others were more direct with their qualms: "I hope one day you need the police and they forget your address!"


But the local community response has been equally massive. Lines poured out of the East Oakland cafe over the weekend. Customers doodled fan art — one posted up by the cash register reads, "Thank you for providing a space for the people. The ones with melanin, who face oppression, who need a space to work, relax and feel at home." Outside, folks chatted up strangers, encouraging them to head to Hasta Muerte in solidarity. "Have you gotten your coffee today? I got my coffee today."


That Hasta Muerte has chosen to take a stand against police officers shouldn't be a surprise. The 4-month-old, Latinx- and cooperatively- owned cafe in East Oakland built its business model around resistance. It sells books focused on social justice and activism-oriented art prints. There's a framed photo of a protester holding up a hand-drawn sign, "Police get away with murder." Outside, a large mural portrays Oscar Grant.


Hasta Muerte's worker-owners have not responded to any comment requests from media, but they did explain their policy on Instagram: "We know in our experience working on campaigns against police brutality that we are not alone in saying that police presence compromises our feeling of physical [and] emotional safety." They went on to state that the Oakland Police Department's enlisting of officers of color "does not reverse or mend its history of corruption, mismanagement, and scandal, nor a legacy of blatant repression."