"There's nowhere to go to the bathroom around here," said Rick Briscoe, who is homeless and has been living on the streets of Berkeley for about a year now. Although the city does have public restrooms, the closest ones to where Briscoe hangs out are several blocks away, which makes it difficult for him because of recent health problems. He said he's also hesitant to leave his belongings unattended for long. "It's not easy to pack all this stuff up — it can take forty minutes!" he said, as he pointed to his things sprawled around him on the Shattuck Avenue sidewalk.
Homeless advocates say that people like Briscoe will be deeply impacted by new measures that the Berkeley City Council recently greenlighted to deal with the city's homeless population. The measures are designed to eliminate urinating and defecating in public parks and open spaces, and to prevent homeless people from sleeping in planters boxes for trees.
"We want people to use the bathrooms — that's the bottom line," said Berkeley Councilmember Linda Maio, who backed the new measures. "If the police have to urge them to do that because they see them doing their business, then they'll be much more likely to do it now that the language is strengthened."
The controversy over Berkeley's new measures has received a substantial amount of news coverage. But some experts say that what has been overlooked in the debate is the lack of access that many homeless people have to restrooms. Briscoe said that if it were not for some shopkeepers who let him use their facilities after their customers leave, he would have few choices.
"The thing that resonates with most people is that lack of toilets really leads to this global burden of disease caused by diarrhea. From the public health perspective, I think that's the biggest issue," said Rachel Sklar, a public health researcher at the Environmental Health Sciences Department of UC Berkeley's School of Public Health. Sklar's work goes beyond urban toilets, to focus on the 2.5 billion people globally who lack reliable, safe access to a bathroom, although the problem certainly isn't limited to the developing world.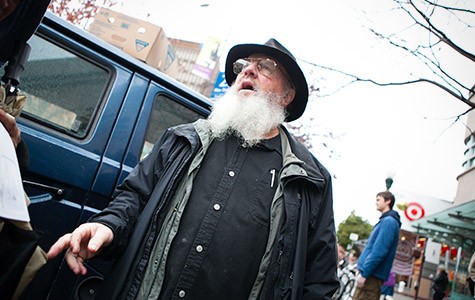 In the wealthy Bay Area, the scarcity of clean, safe restrooms remains a harsh reality for many people. According to the Alameda Countywide Homeless Count and Survey Report, more than 4,200 homeless persons were estimated to be living in Alameda County at the time of the last survey in 2013. Of those, about 2,300 were categorized as "unsheltered persons," or people not housed in a shelter or transitional housing service.
Maio said the council recognizes the need for restrooms that are open around the clock, but she also pointed out the challenges with providing them. "We had a bathroom at People's Park, which required a person to be there. It became a place where people did drugs, it was pretty horrible," she said. She also mentioned the public toilets behind City Hall, which are closed for part of the day. "This is a bathroom in a building, and it's closed from 10 [a.m.] to 4 [p.m.] because we found people in there during the day engaging in sexual acts. … That was not good."
Outside a McDonald's on Shattuck, Neil Mortensen agreed that downtown Berkeley is a challenging place to find a public restroom for homeless people like him. Recently, they seem to be even less available, and the ones that are open often have a line, he said. "I understand that they're worried about prostitution and drugs," he said, "but these things have been going on for years. In the meantime, we need a place to go to the bathroom!"
The council is looking into ways to meet the demand for more public restrooms. Options include keeping some public restrooms open 24 hours, adding mobile shower units, which would include restrooms, or fostering a relationship with BART. The transit agency closed its underground public restrooms after the 9/11 terrorist attacks, based on a recommendation of the US Department of Homeland Security. "The recommendation still stands. BART directors, staff, and BART police are reviewing options of reopening the closed restrooms if remodeled in a way that keeps them safe," BART spokesperson Alicia Trost wrote in an email to me. "We want to provide a restroom, but safety is important as underground stations continue to be a threat."
Homeless advocates say that Berkeley's new measures won't work without more public restrooms — and will only serve to criminalize homeless people for a problem that isn't their fault. "The public toilets are better described as shit houses! They're absolutely horrible," said. J.C. Orton, who works with the Berkeley-based group, Night on the Streets Catholic Worker.
Each year, in an effort to get local high school students to think about the plight of homeless people with empathy, Orton sends out a group of students with no wallets, keys, or phones for a day and challenges them to find a toilet to use without being a paying customer. "It's a poor, poor job that the government and private citizens and businesses have done with regards to providing access to toilet facilities," he said. "And I don't mean just toilet bowls and urinals, but showers, sinks — the whole bit."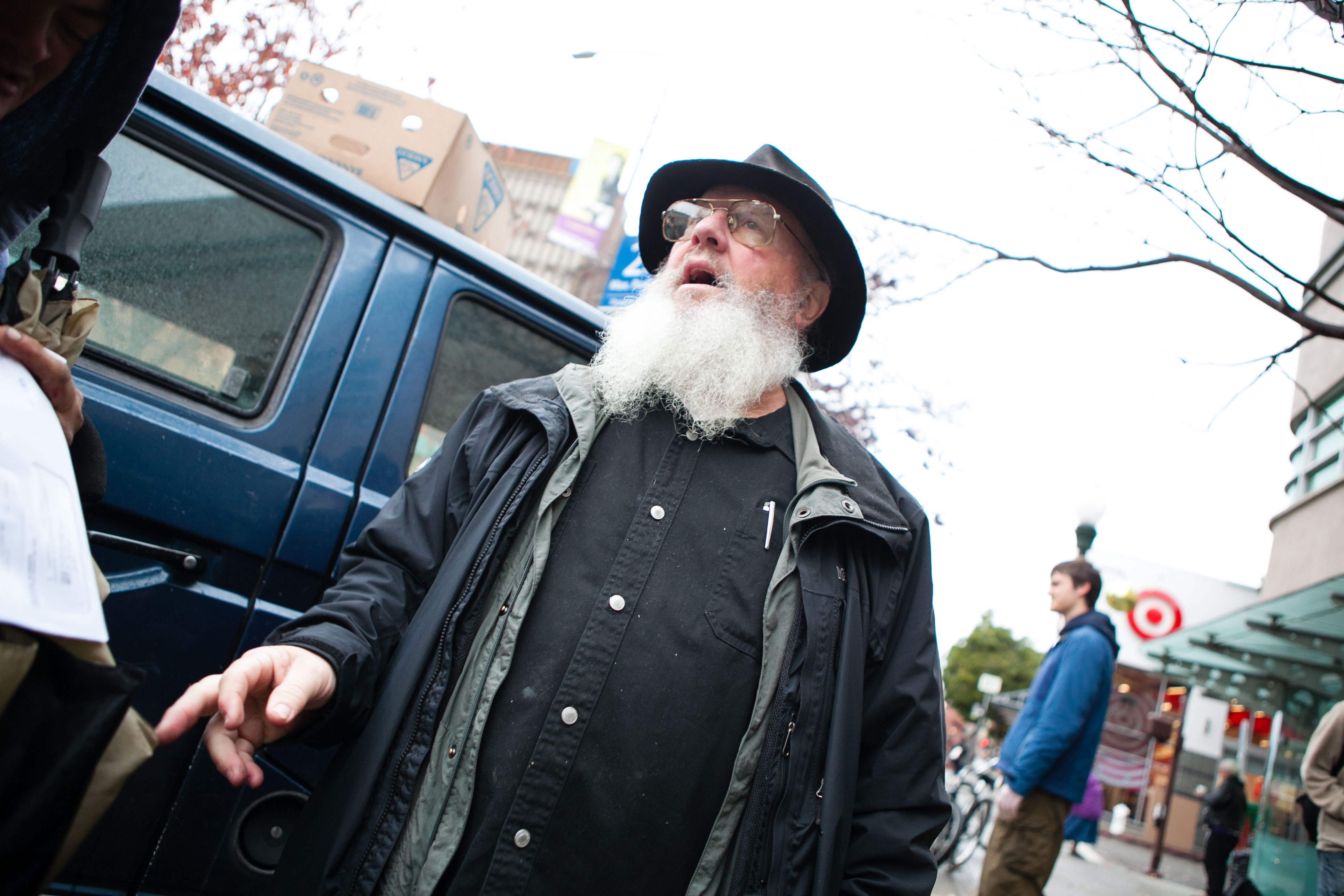 Orton added that the porta-potties installed by the city are unfit for use. "I suggested to people, 'Go ahead and use the public toilet that's over there, the porta-potty-type toilet the city puts up,'" he said. "They go in there, and say, 'Oh I can't do that.' Homeless people are considered by some as second-class citizens — they'll just make do. But this is one main problem, is that the toilets that are there, that are public, they're absolutely horrible!"
According to the city website, Berkeley has 24 public restroom locations. The hours of availability range from 5:15 a.m. to 2 a.m., but that changes by the day of the week and by location. None are currently open continuously.
"We do have a maintenance schedule for all of them," said city spokesperson Matthai Chakko. "If there are complaints, then we try and figure out different ways to change the maintenance schedule, or increase the maintenance schedule. We do our best, but if people have complaints, they can always let us know."
Cost is a factor in scaling up sanitation efforts. According to estimates compiled by BART staff, installation of a street level restroom unit can cost $300,000 to $400,000, while an underground restroom could cost anywhere between $100,000 to $525,000. Continued maintenance for a street level unit could cost $30,000 each year, while an underground restroom could cost $75,000 to $100,000. "Obviously, we don't have unlimited funds, so seeing how we can be more efficient and still meet our residents' needs is super important," Chakko said.