Chris Weidenbach, co-chair of the English Department at Laney College, frequently sees students placed in inappropriate classes their first year. Before they enroll in courses at the community college in Oakland, students take a placement exam designed to determine English proficiency. But because the test lacks a writing portion — it only includes a multiple-choice reading comprehension section and a basic grammar assessment — students wind up in advanced courses that are too difficult for them, said Weidenbach. These students, often non-native English speakers, struggle to keep up and can slow down a higher-level class, he said. At the same time, some strong writers who aren't good at multiple-choice questions occasionally end up in courses that are too easy. "We have no confidence in the existing assessment tool," said Weidenbach, who is also chair of the college's professional development committee.
In 2014, when Laney administrators asked instructors to submit proposals for projects targeting academic innovation, Weidenbach wrote a plan to add a diagnostic essay to the assessment. The costs would be minimal — mainly just to cover extra staff time for grading the essays — but the benefits could be huge: helping students get on the right track with their first-year English classes. "It'd be more accurate," he said.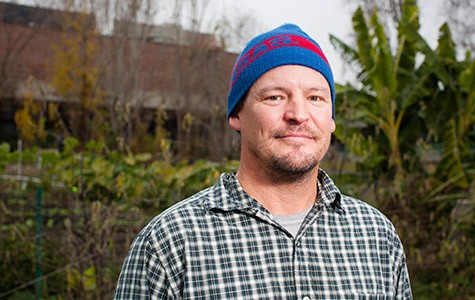 But a year-and-a-half after Weidenbach submitted his proposal, the college has not provided funding for his plan or reformed the assessments, he said. His June 2014 proposal, a copy of which he provided to me, sought financing through the college's "Student Success" program, which is funded by a parcel tax called Measure B. In June 2012, 73 percent of Alameda County voters approved Measure B, a $48-per-year tax aimed at raising roughly $8 million annually for educational programs at the Peralta Community College District. The district, which in recent years has been hit hard by state budget cuts, includes Laney and Merritt colleges in Oakland, Berkeley City College, and College of Alameda.
At Laney, however, faculty and staff have recently raised a number of concerns about Measure B allocations — specifically questioning why, across the district, administrators have failed to spend millions in tax revenues. Financial documents show that, starting with the 2013–14 budget, the district has maintained a sizable Measure B surplus. As such, the colleges have not taken advantage of all available funding for students, a fact that instructors said was especially frustrating considering how cash-strapped the district is and considering that faculty members have put forward specific proposals — like Weidenbach's assessment plan — that are ready to be implemented. In interviews for this report, Peralta and Laney administrators said critics were mischaracterizing the budgets.
"All of this money is supposed to be used to increase the levels of student success," said Cynthia Mahabir, a Laney College sociology instructor and representative of the Peralta Federation of Teachers (PFT), the union for district faculty members. "But student services are not being provided … and there's money that's just not being used."
The district's budget reports show that in fiscal year 2012–13, the first year the county collected Measure B taxes, the district received $7.7 million total. The district, however, only spent $5.5 million of the funding that year — primarily on the salaries of part-time instructors and other staff and on various supplies and equipment. By the end of fiscal year 2013­–14, the surplus had grown from $2.2 million to $2.6 million. And an October Measure B report stated that at the end of the 2014­–15 fiscal year, the district still had $1.8 million in unspent funds. It's unclear how much Measure B funding the colleges are spending this current fiscal year. But critics said it seems clear that, even though new parcel tax revenues are coming in each year, the colleges continue to sit on millions of dollars that instructors could be using for essential student services.
"We've got the money, but it isn't being spent," said James Blake, former president of Laney College's Classified Senate, the governing body that represents a wide range of non-faculty staff. "There is no accountability."
In the three years prior to the passage of Measure B, the district lost roughly $30 million in state funding due to budget cuts. The parcel tax was aimed in large part to help fill that gap and restore some basic instructor, staff, and equipment funding. In 2014, the district also set aside some of the Measure B money for a program it called Peralta Accountability for Student Success (PASS). PASS was designed to give instructors and college administrators an opportunity to propose and implement specific educational programs aimed at closing the achievement gap.
Records show that Laney College administrators last spring requested that instructors submit proposals for spending the Measure B money designated for PASS. But budget data suggests the college has spent very little of its total PASS allocation — a lack of spending that appears to account for a large portion of the overall unspent Measure B funds districtwide. Ronald Little, vice chancellor of finance and administration for the district, provided me data last week showing that in 2014–15, Laney College only used 27 percent of its PASS funds. It had $1 million at the start of the year and spent a mere $270,000.
Weidenbach said Laney administrators initially praised his PASS proposal to enhance English assessments, which he was hoping to implement by fall 2014. But since last year, he has received no communication as to why his plan wasn't funded and said it remains unclear how Laney is using PASS funds. "It would just be a little bit of extra money," he said of his plan.
The fact that Laney has not invested a significant portion of the money is all the more frustrating given that the threat of cuts still looms. In October, the college's vice president of instruction sent an email to all department chairs (a copy of which I obtained) stating that the college needed to make cuts in the spring 2016 class schedule due to budget shortfalls: "[I]t appears that we are over budget by a significant amount in salaries for part-time faculty," the email stated, requesting that chairs identify classes for possible cancellations.
More troubling, Laney College has failed to disclose basic information about how it has spent and plans to spend its Measure B money. In October, in response to a formal request of a Peralta deputy chancellor, officials from Berkeley City College, College of Alameda, and Merritt College all gave presentations at a district committee meeting about their various PASS programs. Laney College, however, did not provide any report or information. This inaction prompted the Laney College Faculty Senate to pass a formal resolution last month demanding that Laney's president, Elñora Tena Webb, follow through with the district's original request and provide a report. The other three colleges have all also published detailed PASS reports online.
"That is a failure on the part of the bureaucratic management," said Mahabir, adding, "students are losing out." She said there are, for example, extensive needs for increased tutoring services, noting that some of her sociology students have recently been unable to access tutors due to a lack of resources and instead have had to rely on other classmates for help. She also said many instructors lack consistent access to basic technological equipment, such as projectors. As a union rep, Mahabir has also advocated for increased resources for part-time faculty, who often struggle with a lack of institutional support and salary benefits (see "Faculty Punished for Speech?" 3/4). In addition to overhauling the English assessments, Weidenbach said the unspent PASS money could pay for more academic counselors, which could make it easier for students to navigate their studies.
In an interview, Vice Chancellor Little said the district has not spent all of its Measure B money in part because of the November 2012 passage of Proposition 30, a statewide ballot measure that provided new revenues for community colleges. Though Prop 30 and Measure B aren't technically related to each other, the measures had similar objectives of providing funding for student services. Little said the district had not anticipated that it would receive Prop 30 funds when it wrote its first Measure B budget and as a result, had a "surplus" at the end of the first year Measure B was in place. He said the district created the PASS program as a way to invest the extra Measure B funds that went unspent. Once all the colleges spend all of their dedicated PASS money, he said, there won't be Measure B money leftover.
Peralta spokesperson Jeffrey Heyman added that the colleges have been thoughtful in how they allocate the PASS money — instead of spending it all at once. "It's a misnomer that it's not being spent," he said.
In an interview, Laney President Webb said that the Faculty Senate resolution urging her to follow through with a PASS report was unnecessary and that she intends to release a document soon. "I want to make certain that everything is accurate," she said when asked about the delay. She further contended that Little's financial data showing low expenditures in Laney's PASS funds does not reflect a range of budget allocations the college has already made — even if the programs haven't actually started. "The majority of the funds were allocated," Webb said. She declined to comment on the English Department proposal to improve placement exams and whether the college planned to implement it.