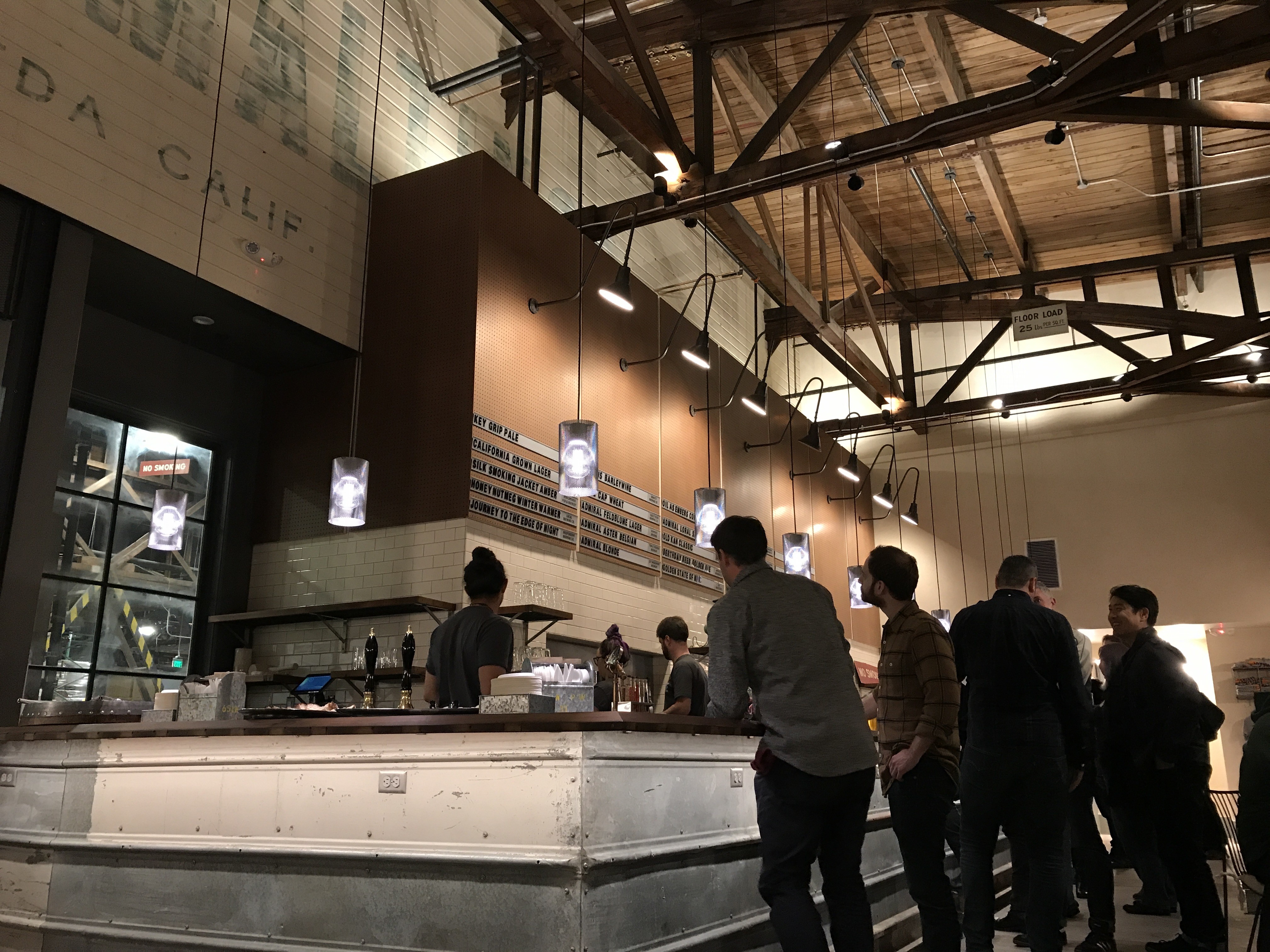 Hops get all the glory in today's craft beer culture, but there's no beer without malt.


At The Rake (651A W Tower Ave.), a new Alameda pub opening next week, malt takes center stage. The bar comes from — and is attached to — Admiral Maltings, California's first floor-malting facility since Prohibition.


"This is a way to show off what we're doing here, which is making malt," said Ron Silberstein who co-owns The Rake and Admiral Maltings with Dave McLean (Magnolia Brewing Company) and Curtis Davenport. He also owns ThirstyBear Organic Brewery. "You can't just take barley and make beer."


Located on Alameda's old naval base, the 2,000-square-foot bar sports a clean, classic feel designed by Ben Frombgen (Arthur Mac's Tap and Snack, Drake's Dealership). It uses a mix of modern and original industrial features — local railway tracks along the bar, timber ceiling beams, forest green booths, gleaming white tile, succulents — and overlooks Admiral's facility, so folks can drink while observing the malting process in action. It's a wholly unique experience, paired nicely with cured meats, cheeses, sandwiches, and fun snacks like pickled quail eggs.


On tap are 20 beers brewed with Admiral malt. The lineup features some of the most respected breweries in California, including Russian River Brewing, Drake's Brewing, and nearby Faction Brewing. While you might expect all the beers to be, well, malty, there are actually a wide range of styles available that still highlight the quality of the malt, including light lagers, boozy saisons, and hazy IPAs. Not only does Admiral represent a rare opportunity to source malt locally, but Admiral sources barley from farmers in Northern California.


"We wanted to work with California farmers to reinvigorate a crop that was once grow here," Silberstein said. "To have the option that has terroir… we think is truly special and truly unique and we think we can make some truly interesting stuff."
Editor's Note: This article originally stated The Rake would be opening Friday, Jan. 26, but that has since been delayed.