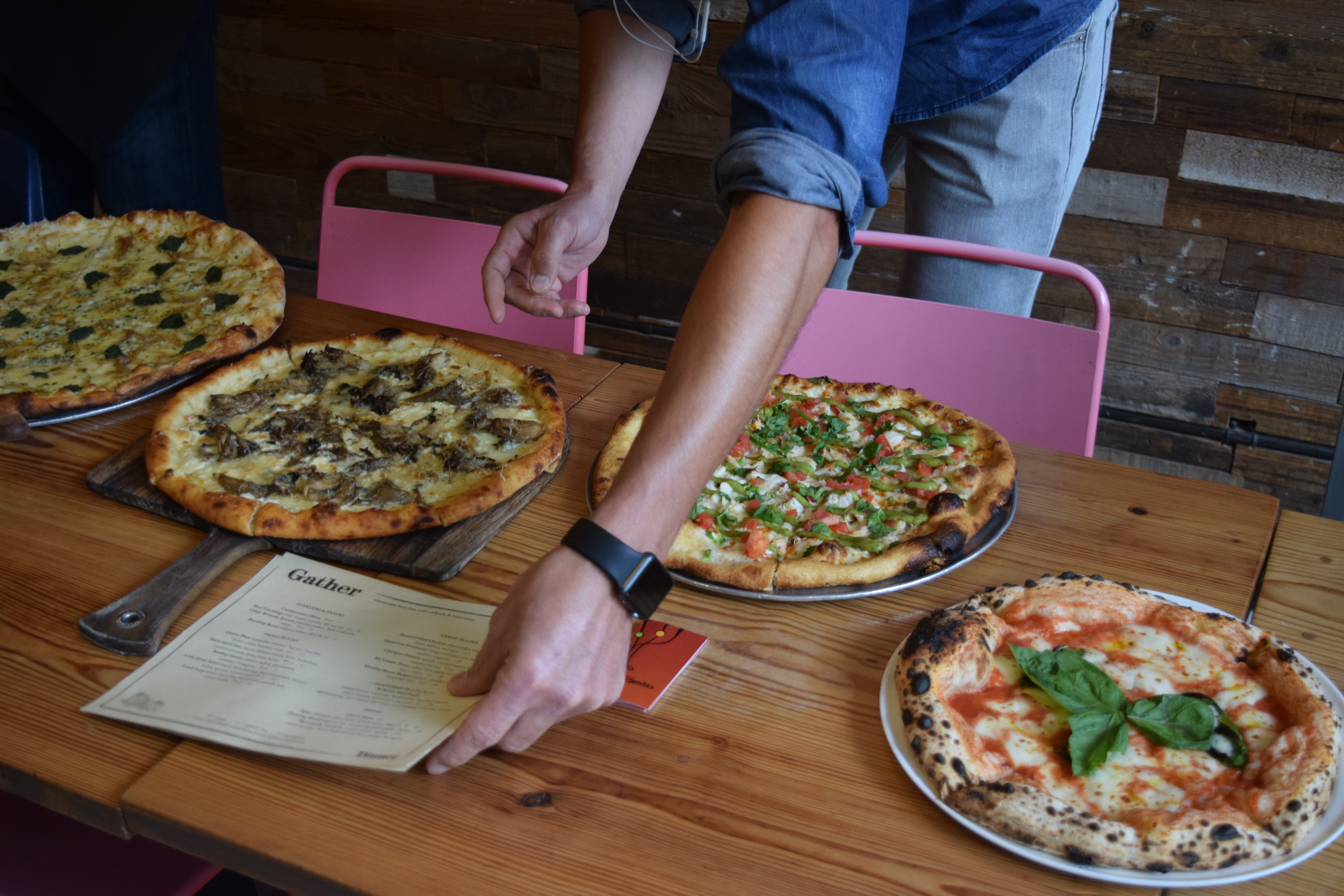 Feb. 9 is National Pizza Day, but the city of Berkeley has decided to take it one step further by dedicating the entire month of February to the dish.
Berkeley mayor Jesse Arreguin, councilmember Kate Harrison, and Downtown Berkeley Association CEO John Caner all gathered yesterday to celebrate that Harrison will officially declare February of 2018 as Pizza Lovers Month at the next city council meeting.

"Pizza is something that unites us all," Arreguin said.
Pizza Lovers Month includes a month-long Downtown Berkeley Pizza Lover's Crawl, in which diners are invited to collect punches on Pizza Lover Cards for the chance to win a raffle for prizes from local businesses. Customers can earn one punch for a pizza order, two punches for ordering a drink with their pizza, and three punches if they're wearing something pizza-related while ordering.
Downtown Berkeley is home to a whopping nine local pizzerias: Arinell Pizza, Barbarian Pizza Bar, Bobby G's Pizzeria, Gather, Gio's Pizza & Bocce, Jupiter, Lucia's, PiQ, and Red Tomato Pizza House. They all bring something unique and delicious to the table, but a few are particularly worth checking out.

Gio's Pizza & Bocce, a hip restaurant that opened last summer, pays homage to Giovanni, the Sicilian pizzeria that stood in the same space before it burned down two years ago. Gio's boasts a rectangular thin-crust pizza called "the grandma pie," which is distinctive for its reversal of the cheese and sauce order (mozzarella goes on the bottom, marinara on top).
Lucia's is another relative newcomer, modeled after Brooklyn Neopolitan pizzerias but with creative topping choices, such as Brussels sprouts and ghost pepper maple syrup. PiQ, a trusty old favorite, serves hearty, thick-crusted "pizza al metro," meter-long focaccia pizzas that remain airy despite their thickness.
"We are super excited to celebrate our Downtown Berkeley pizza culture all February long," Caner said in a statement. "I'm hungry just thinking about it."