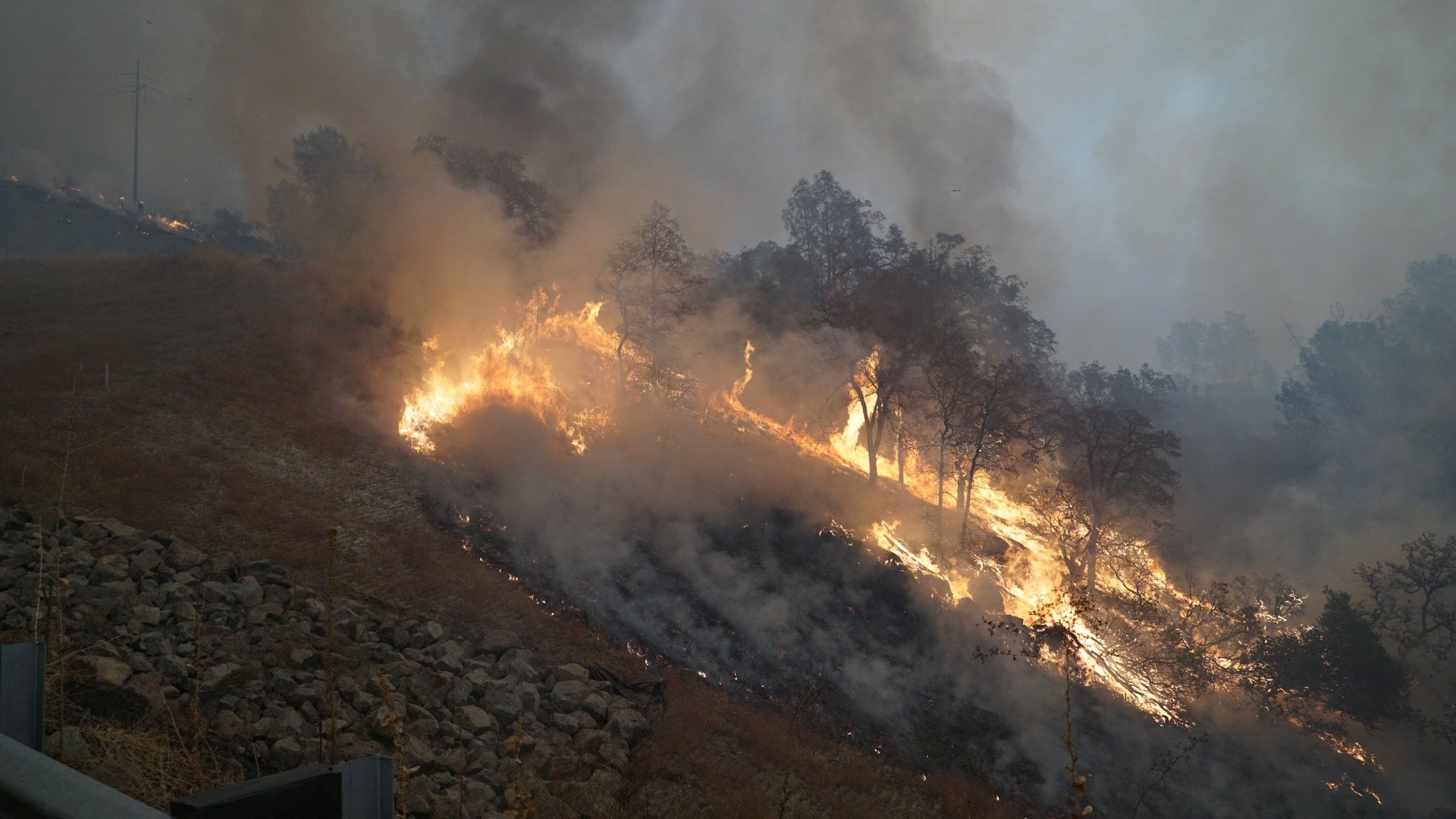 Stories you shouldn't miss for Nov. 26, 2018:
1. U.S. Border Patrol agents fired
teargas at immigrant families and children
on Sunday as a large group rushed toward the southern border in an attempt to enter the country, the
LA Times
$ reports. U.S. authorities also shut down a major border crossing for several hours. Many of the immigrants are from Honduras, a country ripped apart by poverty and violence, and have walked for more than 1,000 miles as part of a caravan seeking asylum in the United States.
2. The Trump administration admitted in a sweeping report issued on Friday that "
climate change is taking an increasing toll on the nation's environment, health and economy, and the damage will intensify over the century without swift action to slash greenhouse gas emissions
," the
LA Times
$ reports. "The assessment paints a dire picture of the worsening effects of global warming as nearly every corner of the country grows more at risk from extreme heat, more devastating storms, droughts and wildfires, waning snowpack and other threats to critical infrastructure, air quality, water supplies and vulnerable communities."
3. The
grim search for bodies continues in Paradise
as firefighters reported that they had obtained 100 percent containment of the horrific Camp Fire, the
LA Times
$ reports. Officials said 296 people are still missing and that the death toll from the massive blaze is now 85. The fire destroyed 14,000 homes, leaving tens of thousands of people homeless.
4. Eric Bauman, chair of the California Democratic Party,
has been accused of multiple incidents of sexual harassment and sexual assault
, reports Alexei Koseff of the
Sacramento Bee
$. Bauman said an independent investigation is underway, but Daraka Larimore-Hall, second vice-chair of the party, said he should be removed from office, because of "clear and escalating pattern of Chairman Bauman's horrific and dehumanizing behavior."
5. Oakland teachers, who are among the lowest paid in Northern California and have been working without a contract since summer 2017,
may go on strike unless they get raises
, reports Otis R. Taylor Jr. of the
San Francisco Chronicle
$. However, district officials say Oakland schools are facing a $30 million deficit next year and $60 million shortfall the year after that.
6. And another series of storms
is expected to roll into the Bay Area beginning Tuesday morning
, with the largest of one hitting Wednesday night, reports Gwendolyn Wu of the
San Francisco Chronicle
. Despite last week's storms, the Bay Area is "still only at 50 to 70 percent of average rainfall totals since Oct. 1."
$ = news stories that may require payment to read.