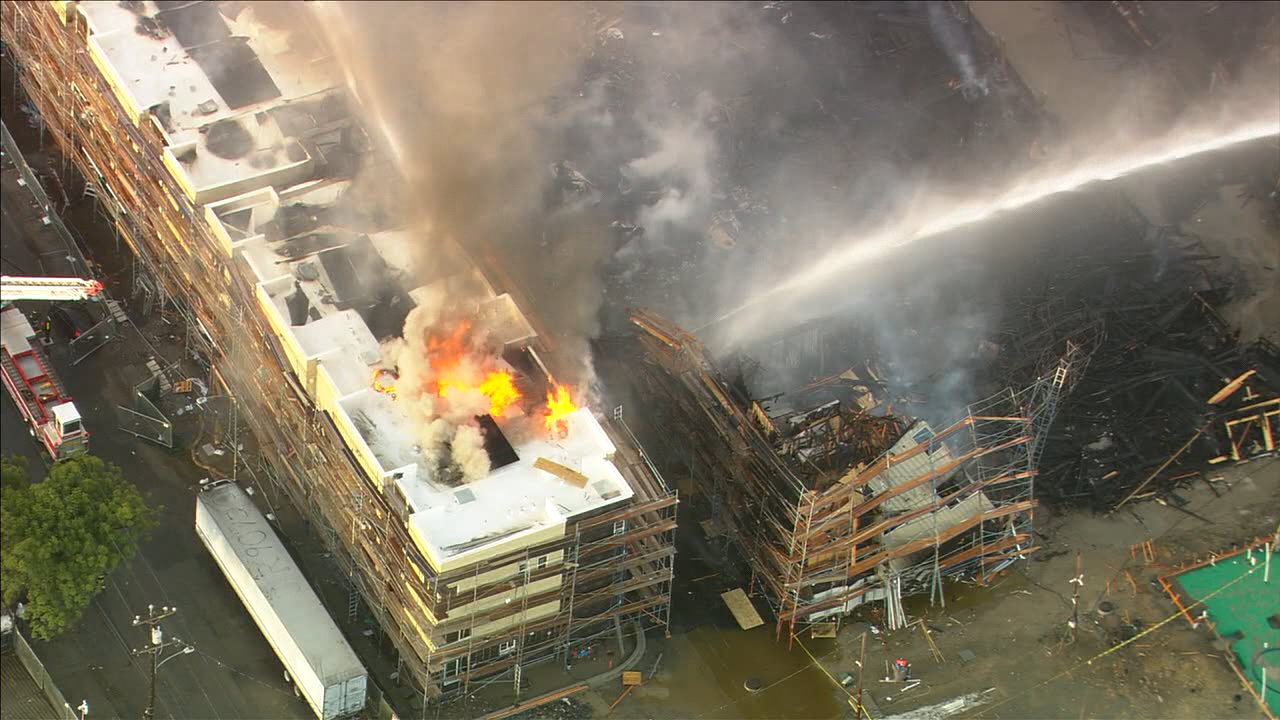 Stories you shouldn't miss for Nov. 23, 2018:
1. ATF agents
arrested a suspected arsonist in connection with a series of huge hires at housing construction sites
in Oakland and Berkeley in the past few years, the
San Francisco Chronicle
reports. Federal agents said in court documents that they found evidence linking Dustin Bellinger, 45, to a botched arson fire in West Oakland that took place on the same day that a massive blaze destroyed the City Ventures Station House condos about a mile away. Bellinger also has gone by the name Faheem Bey and has connections to the murderous Bey family that used to run Your Black Muslim Bakery and assassinated Oakland journalist Chauncey Bailey. KTVU reports that Bellinger expressed frustration on Instagram
that developers weren't hiring African-American construction workers
. Investigators believe Bellinger was working with accomplices.
2. A development team led by African-American owned Strategic Urban Development Alliance of Oakland has submitted an application to the city of Oakland to build
a giant, 762-unit housing development at the West Oakland BART station
, reports Blanca Torres of the
San Francisco Business Times
$. The proposal also includes 600,000 square feet of office space.
3. The storms that swept into the Bay Area on Wednesday have
dumped more than a foot of snow
in the Sierra Nevada and are expected to drop at least another 16 inches this weekend, reports Scott Sonner of the Associated Press (via the
Sacramento Bee
$). The storms have also been a boon to Tahoe-area ski resorts.
4. Heavy rainfall has also
effectively extinguished the horrific Camp Fire
, which killed at least 84 people, reports Sarah Ravani of
San Francisco Chronicle
. The Butte County Sheriff's Office said 605 people remain missing in the wildfire, which is expected to be fully contained today. "So far, 18,733 structures have been reported destroyed in the blaze, including 13,672 single-family homes."
5. And in an effort to r
educe the number of bird deaths
caused by birds flying into glass buildings, the Alameda City Council is scheduled to address a proposal on Tuesday that would require opaque glass on construction and other "protection measures such as screens and netting or glass installed in a grid pattern," reports Peter Hegarty of the
East Bay Times
$.
$ = news stories that may require payment to read.