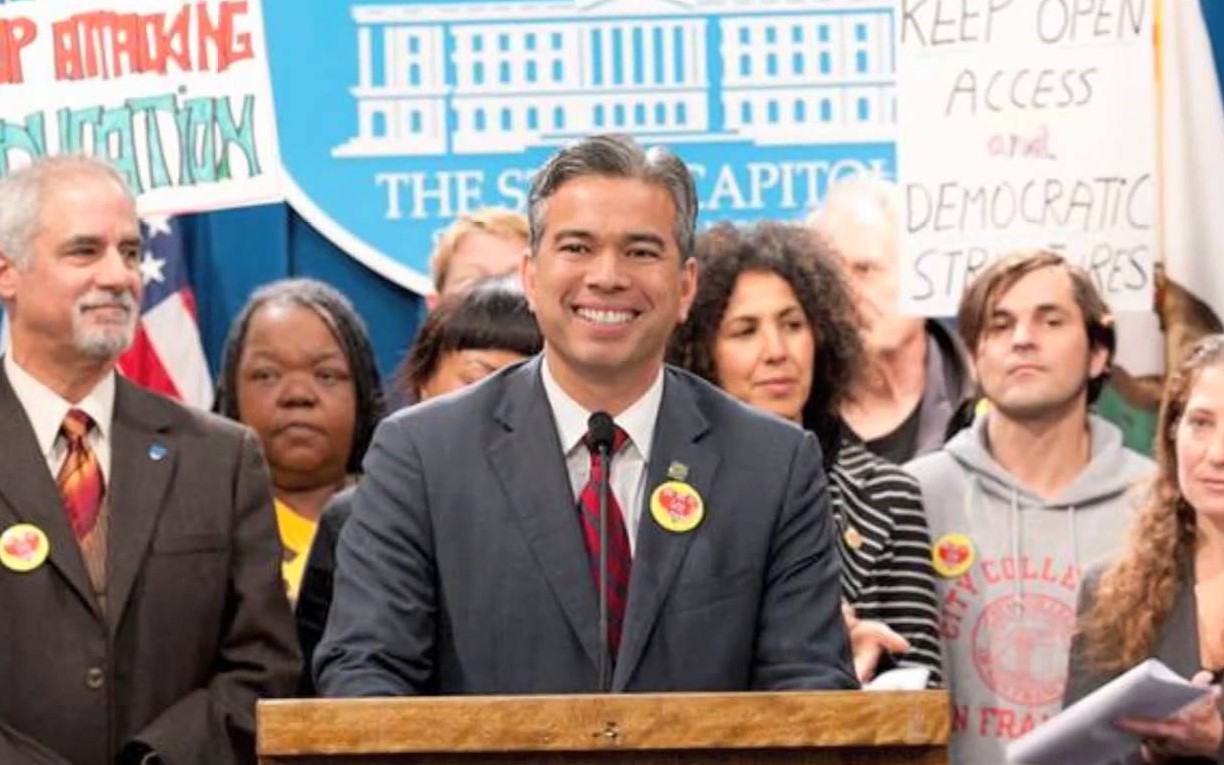 News you don't want to miss for Dec. 7:
1. State Attorney General Xavier Becerra's next gig as secretary of Health and Human Services could shake up politics in the East Bay.
Oakland Assemblymember Rob Bonta and Rep. Eric Swalwell are rumored to be in the mix to replace Becerra
,
Politico
reports. Moreover, Bonta could be a possibility for state secretary of state if Alex Padilla is appointed to replace Kamala Harris in the U.S. Senate.
2. The Sacramento press corps is in titters, according to Twitter, over Gov. Gavin Newsom's habit of avoiding follow-up questions about the state's response to covid-19.
Newsom again sidestepped repeated queries urging him to cite data that supports the decision to shut down some businesses in the new stay-at-home orders
, SFGate reports.
3.
As the Legislature swings back into action, State Sen. Nancy Skinner plans to introduce a bill that expands her landmark police transparency legislation
, the
East Bay Times
reports. The latest bill expands the types of use-of force incidents to be subject for public disclosure, among other new additions, along with charging the public for the actual cost of copying records. $$
4.
Skinner is also reviving her assault on the NCAA's hegemony over student athletes
,
USA Today
reports. Skinner's law allowed students athletes to be compensated when their likeness, name, and image is used their schools and the NCAA. Among the changes is moving up the effective date of the law by 17 months to August 2021.
5.
A 56-year-old grandmother from Fremont called 9-1-1 on herself after a drinking binge and was taken to Santa Rita Jail where she alleges an Alameda County sheriff's deputy severely bruised her face
, KTVU reports.
6.
Just in time for those pandemic lockdown blues comes the opening of East Coast burger joint Shake Shack in downtown Oakland
, the
East Bay Times
reports. The restaurant opens with a takeout-only menu on Tuesday at the site of the former Sears building on 19th and Thomas Berkley Way. $$
7.
The two Warriors who tested positive for covid-19 are Draymond Green and recent draft pick James Wiseman
,
CBS Sports
reports. The news is especially worrisome for Green, who recently became a father again.
$$ = Stories you may have to pay to read.