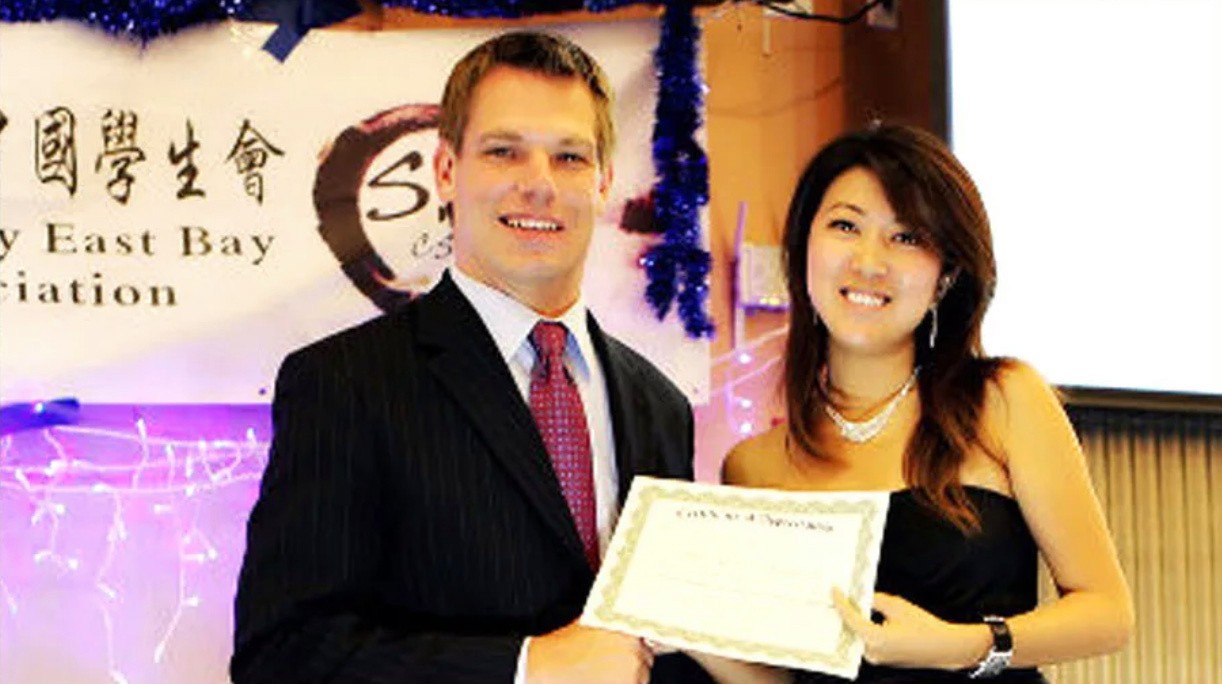 News you don't want to miss for Dec. 8:
1. Quite a tale of espionage in Southern Alameda County. Axios reports a
young Chinese woman infiltrated the political scene in the Fremont and Tri-Valley a few years ago
. Among the tidbits: the suspected spy was able to place an intern in Rep. Eric Swalwell's office, along with also facilitating campaign contributions to his re-election campaign.
2.
Gov. Gavin Newsom made three appointments to the Alameda County Superior Court on Tuesday
,
NBC Bay Area
reports. They are Oaklanders David Pereda, who works in the Oakland City Attorney's office, and Keith Kern Fong, along with Berkeley resident Sharon Djemal.
3.
Berkeley school board members will consider renaming Jefferson Elementary School after Ruth Acty, the school district's first Black teacher
,
Berkeleyside
reports.
4.
San Leandro selected Fran Robustelli as its interim city manager on Monday night
, the
East Bay Times
reports. She replaces City Manager Jeff Kay, who took the same position in Healdsburg. $$
5.
The space at the foot of the Tribune Tower will become a restaurant with French influences
,
Berkeleyside
reports. Named Tribune, the restaurant replaces the recently closed Tribune Tavern.
6.
The warm embrace of nostalgia during this terrible year is fueling a boom in Christmas tree sales
, the
San Francisco Chronicle
reports. However, the happiness will turn to sadness once your child figures out there isn't a PlayStation 5 under the tree. $$
$$ = Stories you may have to pay to read.