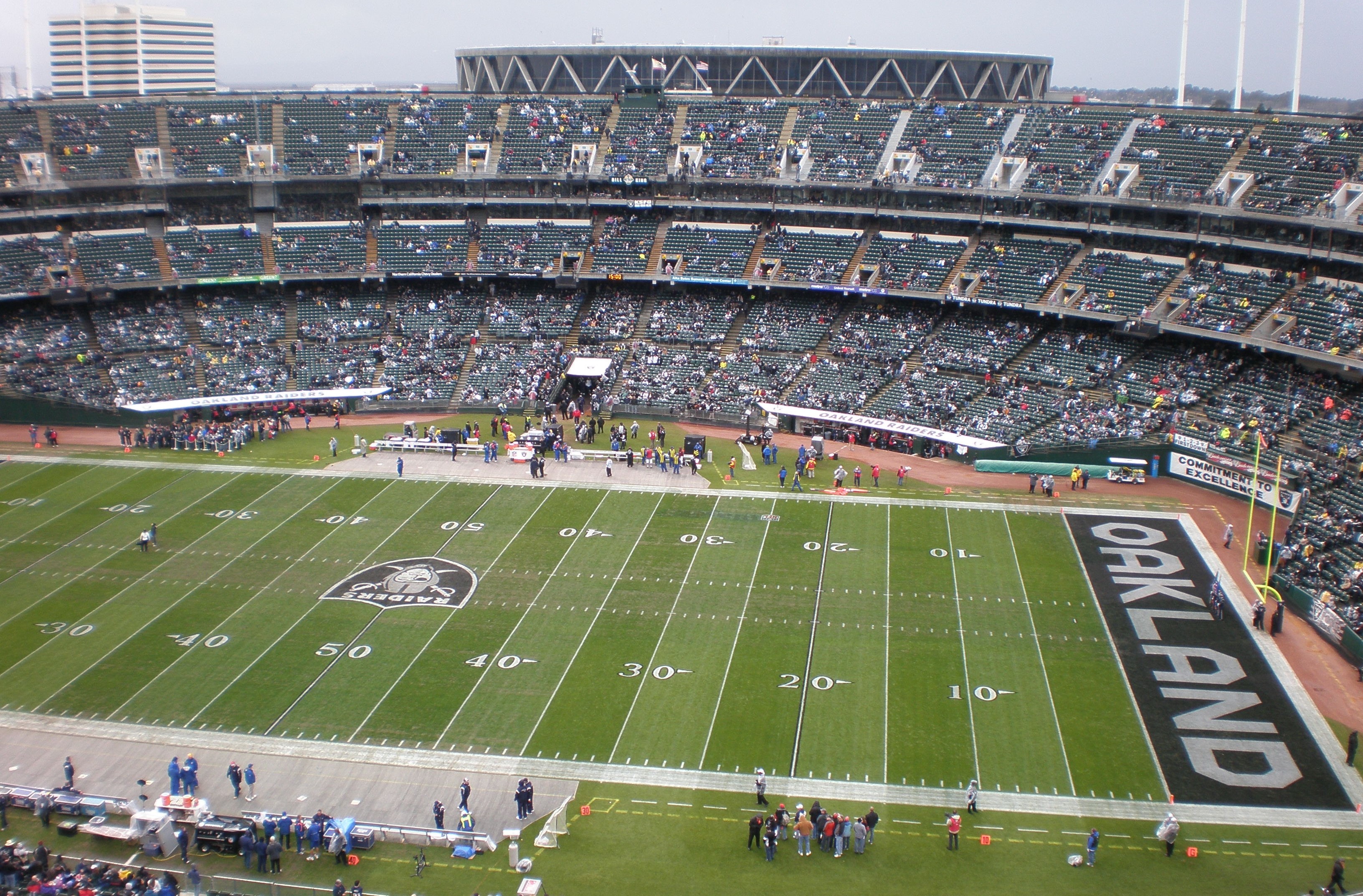 News you don't want to miss for Dec. 23:
1.
The Alameda County Board of Supervisor could approve the sale of its half of the Coliseum complex to the A's during a special meeting Monday afternoon
, the
East Bay Times
reports. The proposed sale price is $85 million. The team plans to develop the Coliseum site with housing. The city of Oakland owns the other half of the stadium and arena site. $$
2.
Marshawn Lynch may be leaving retirement for a second time. This time to rejoin the Seattle Seahawks
,
SFGate
reports. The Oakland native could join the team, which he won a Super Bowl with, in time for this Sunday's game against the 49ers. Lynch once retired from the Seahawks in order to join the Raiders.
3. The Raiders kept their slim playoffs alive Sunday after beating the Los Angeles Chargers, 24-17. But the Raiders will need an enormous amount of help to make the playoffs. The
Associated Press
lays out the perfect storm of events needed next weekend.
"Oakland needs to beat Denver next Sunday, needs losses by the Titans at Houston and Steelers at Baltimore along with Indianapolis beating Jacksonville."
4.
Your energy bill may go up an average of $5.69 next year
, the
San Francisco Chronicle
reports. PG&E and the California Public Utilities Commission agreed to the proposed rate hike, which pencils out to a 3.4 percent increase. $$
5.
Sulfur dioxide, released through flaring at a refinery in Benicia over the weekend, poses no health concerns for residents, its fire chief said.
, the
Bay City News
reports.
$$ = Stories you may have to pay to read.