Stories you shouldn't miss: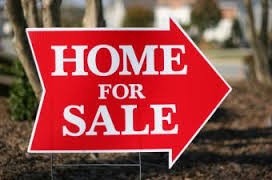 1. The City of Oakland
is failing to keep up
with the demand for housing and it's not on track to meet regional goals for new housing units, the
Chron
reports. Regional planners say that the city is not on pace to meet the goal of 51,000 new units by 2040. Those goals were established to increase urban density and limit suburban sprawl as part of the Bay Area's effort to address climate change. Many other cities in the Bay Area are also failing to keep up with the demand for housing and their goals for new housing.
[jump] 2. A unique variety of coho salmon indigenous to Redwood Creek in Muir Woods
is on the verge of extinction
, the
Chron
reports. No salmon eggs were spotted in the creek this year, prompting scientists to move about 100 salmon to a hatchery in an attempt to ensure survival of the species. The drought is believed to been have been instrumental in the salmon's collapse.
3. Judges rarely do anything when
prosecutors illegally withhold evidence
from defense attorneys in criminal trials, the
Chron
reports, citing a large study by Santa Clara University law school.
4. A new bill to be introduced today in the state legislature would require public officials throughout California to disclose
more information about their personal finances
and the people they do business with, the Bay Area News Group$ reports.
5. And environmentalists say they will push to bring back a bill that sought
to ban microbeads
— tiny pieces of plastic used in skin-cleansing products that pollute the nation's waterways and endanger wildlife, the
Chron
reports.