Stories you shouldn't miss:
1. A
new investor has emerged
to finance the $1.5 billion Coliseum City project, and would take over for the current investment team headed by Colony Capital, the
Trib
$ reports. The city of Oakland is expected to make an announcement about the new investor — if the city council agrees to extend an exclusive negotiating agreement on the project. The
Trib
reports that some councilmembers and Oakland Raiders' officials have already met with the new financial backer, but Oakland A's co-owner Lew Wolff has not.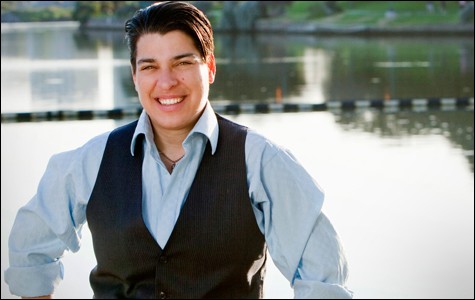 2. Oakland mailboxes were flooded late last week by
a hit-piece mailer that attacked Mayor Jean Quan and Councilmember Rebecca Kaplan
and was funded by donors of mayoral candidates Libby Schaaf and Joe Tuman. The mailer, funded by an outside group calling itself Citizens for Oakland, also promoted Schaaf, Tuman, and candidate Bryan Parker (although it misspelled Parker's first name). Schaaf and Tuman have denied involvement with the mailer.
[jump] 3. The Oakland Coliseum Authority
has tabled a controversial plan
to hire former Republican Assemblyman Guy Houston who has been dogged by allegations of fraud and elder abuse, the
Trib
$ reports. Councilmember Kaplan, who sits on the authority board and who had supported the hiring of Houston to be the authority's executive director, asked to delay his appointment after news stories explored Houston's troubled past.
4. The Oakland school district
has decreased the number of suspensions of African-American students
, but black students are still being suspended at much higher rates than other students in the city's public schools, the
Trib
$ reports.
5. Berkeley Councilmember Jesse Arreguin is proposing a new law that would
prohibit landlords from banning pets
, the
Chron
reports. Landlord groups strongly oppose the proposal.
6. And the Bay Area News Group$ reveals that Governor Jerry Brown
has quietly expanded his multimillion-dollar real estate holdings in Oakland
in partnership with two of his close friends — developers Phil Tagami and John Protopappas.