Stories you shouldn't miss: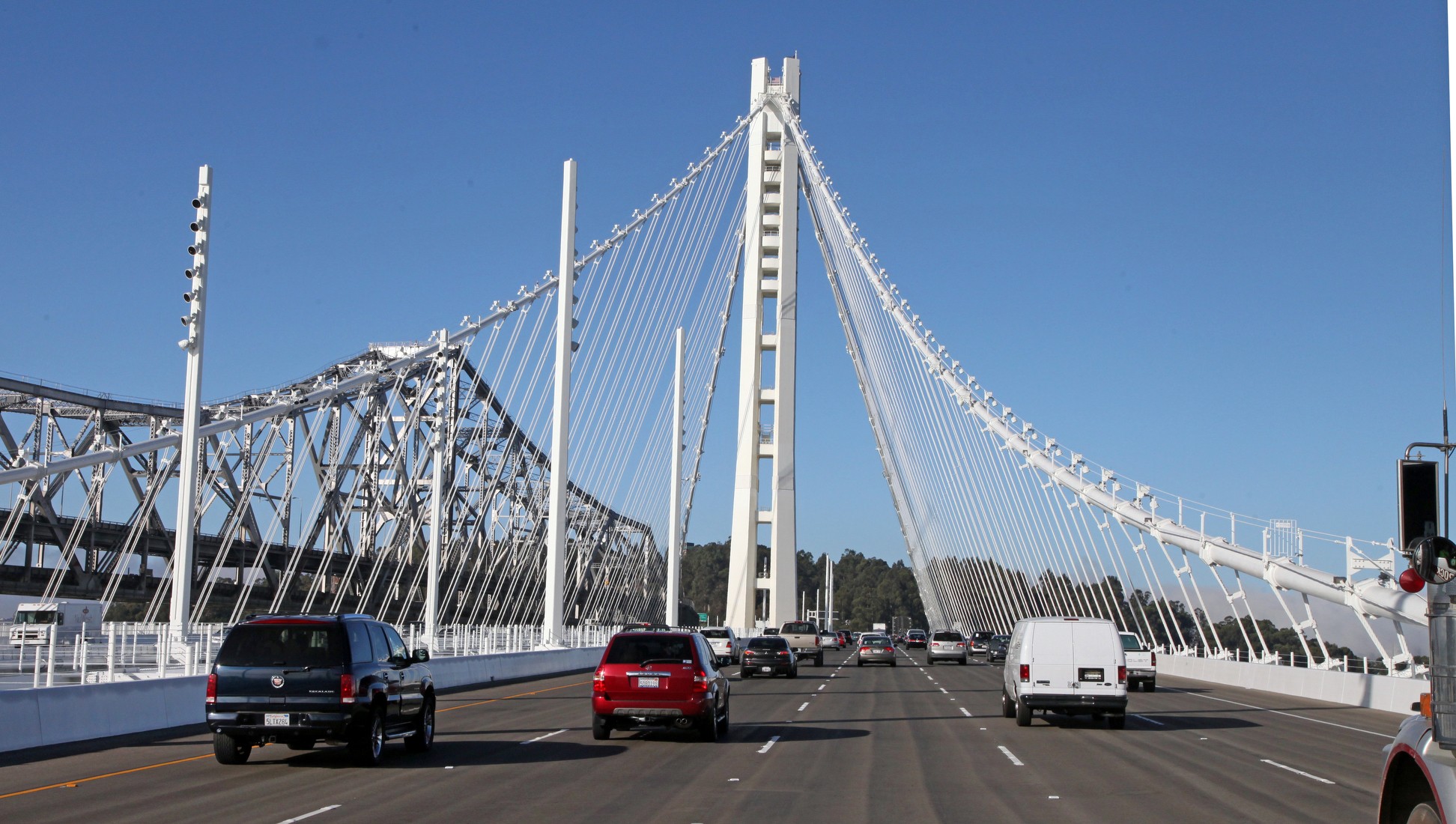 1. An independent engineer has discovered
more micro cracks in pivotal steel rods on the new Bay Bridge
, thereby increasing concerns of catastrophic failure of the $6.4 billion span, the
Chron
reports. The engineer, who was hired by Bay Area transportation officials, reported finding the tiny cracks on steel rods in areas of the bridge outside of the main tower, which had been the main focus of concern. Caltrans now admits that it failed to inspect the large steel rods before they were installed on the bridge.
2. FEMA
is urging Californians to buy flood insurance — even if they don't live in normal flooding zones
— before El Niño brings torrential rains this winter, the
LA Times
$ reports. Four years of drought and a series of wildfires in the state have greatly impaired the ability of land to absorb water, raising fears of devastating mudslides — like the one that swamped part of Southern California earlier this month. "It's almost like asphalt," said Roy Wright, of Federal Emergency Management Agency, referring to the parched and fire-scarred earth. "When rain hits, it just conveys straight down very quickly."
[jump] 3. Bay Area school districts
are facing extreme shortages of substitute teachers and other key employees
, the
Mercury News
$ reports. Some administrators are blaming the high cost of housing in the region for the lack of job applicants.
4. The World Health Organization
declared today that ham, sausage, and other processed meats are "carcinogenic to humans"
and can lead to colon, stomach, and other cancers, placing them in the same category as cigarettes and asbestos, the AP reports (via SFGate). The organization also declared that red meat is "probably carcinogenic."
5. A
large cluster of Great White Sharks has been spotted near Ocean Beach in San Francisco and Pacifica
, thereby heightening safety concerns for surfers, swimmers, and kayakers, the
Chron
reports. The shark cluster is likely related to warm ocean temperatures from El Niño.
6. And the
president of Ireland plans to visit Berkeley this Wednesday
to honor the six people who died — including five Irish students — when a rotted wooden balcony collapsed in downtown earlier this year, the
Chron
reports.