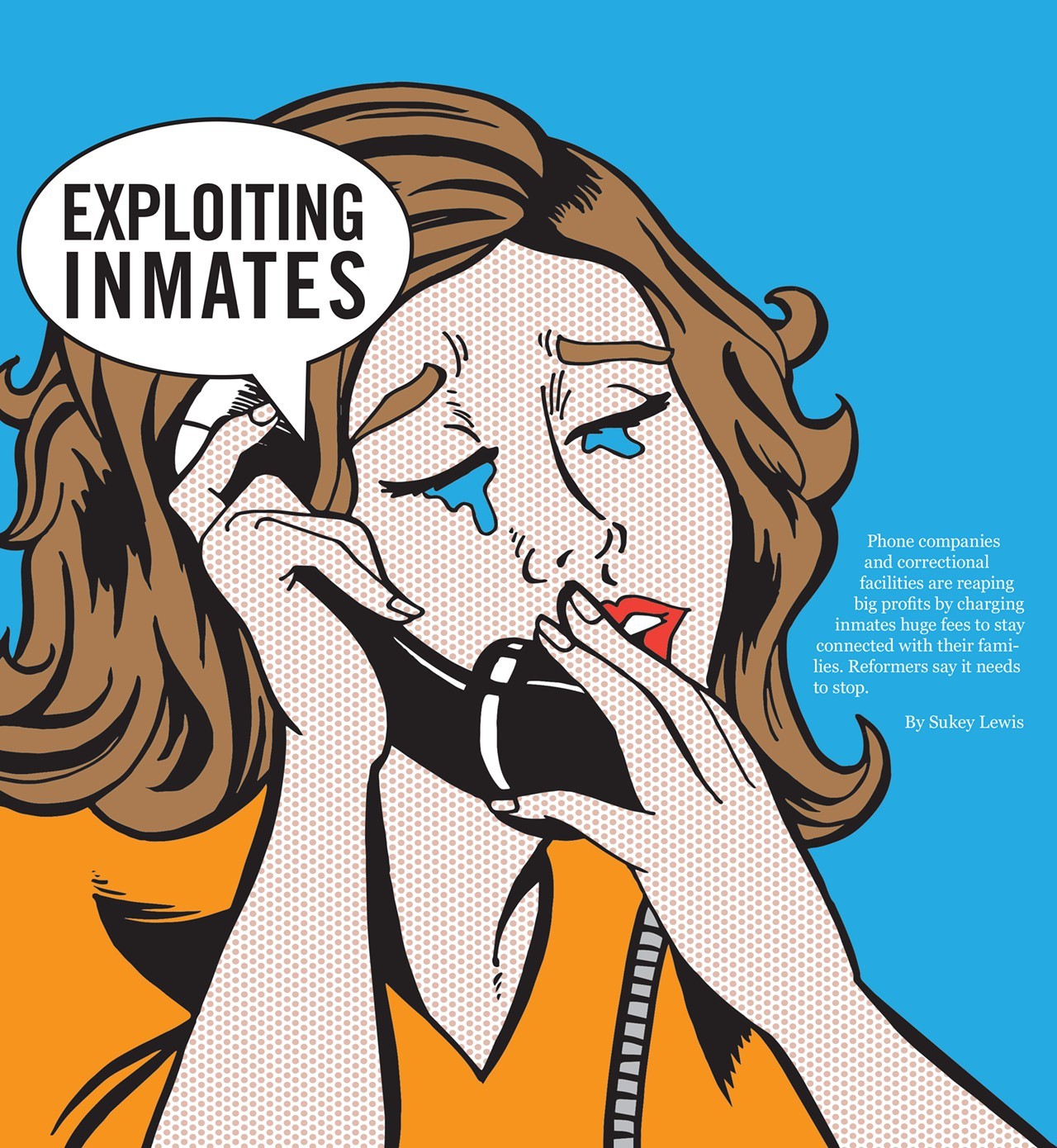 The Federal Communications Commission took a major step this week that will make it more affordable for prison and jail inmates across the country to call their loved ones. As we investigated in a February cover story, "
Exploiting Inmates
," phone companies and correctional facilities reap big profits by forcing inmates to pay exorbitant fees to speak with their families by phone. Telecommunications companies and detention centers financially benefit from phone charges and effectively have a monopoly over these services behind bars, which has resulted in steadily climbing fees in recent years.
According to the FCC, in some prisons one minute of phone time can cost as much as $14. Yesterday, the FCC, which has regulatory authority over these prices, voted for the first time to
cap rates for local and in-state long-distance inmate calls
and to slash its existing cap on interstate long-distance calls by up to 50 percent. 
As part of the new regulations, the FCC also added a number of restrictions to the add-on fees that inmate calling service providers have often charged — fees that have in some cases increased the cost of calls by as much as 40 percent. According to the FCC, the new rules entirely prohibit most add-on fees by closing certain loopholes while also strictly limiting the few fees that remain. Historically, these fees and surcharges have made it very challenging or altogether impossible for families to stay in touch with loved ones behind bars. The fees can rapidly deplete inmates' financial accounts, as we described with the story of
Rita Figueroa
, who served time in the West County Detention Facility in Richmond for an immigration charge.
[jump] The new caps — outlined in detail on the
FCC's website
 — will substantially reduce the price for most inmate calls with a maximum of $1.65 for a 15-minute call intrastate and interstate. Previously, the average rate for the majority of 15-minute inmate calls within the same state was $2.96 — and $3.15 for a call to a different state. The rates are generally higher in local jails compared to state and federal prisons, and are often even higher in smaller prisons. The new policies set a cap of 11 cents per minute for debit and prepaid calls in state or federal prisons, and 14 cents per minute in jails with 1,000 or more inmates. For jails with a population of 350 to 999 inmates, the cap is 16 cents per minute, and for jails with fewer than 350 inmates, the cap is 22 cents per minute. 
See Also: 
Unfair Punishment: Sentenced to Poverty 
New Policy Allows Transgender Inmates to Access Surgeries
The FCC has also prohibited mandatory minimum payments and has instituted caps on the add-on fees that are still allowed. The commission further banned flat-rate calling fees, meaning companies can no longer charge a single price for fifteen minutes even if the call is shorter. Additionally, the new rules require providers to offer free access to "telephone relay service" calls for inmates with communication disabilities, meaning technology that allows people with hearing, speech, or other disabilities to make phone calls.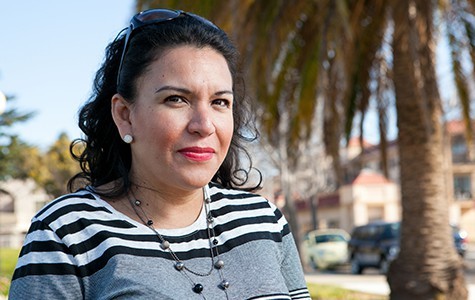 Phone charges are just one of the many ways in which the prison system can trap inmates and their families in debt. As we highlighted in our
recent coverage of a new report
 called 
Who Pays? The True Cost of Incarceration on Families
, the many fines and fees that incarcerated people face — including phone charges, legal expenses, and court dues — can result in families going into debt on the outside as they try to support their loved ones who are locked up. One in three families surveyed for that report said they went into debt simply due to the cost of paying for phone calls and visits of their incarcerated loved ones. And when family members were unable to talk to or visit their loved ones behind bars on a regular basis, they were more likely to experience negative health impacts, according to the report. And when prisoners are released, the mounting debts can hold them and their families back for many 
years after their incarceration
. 
Meanwhile, law enforcement officials across the country have criticized the FCC and have continued to argue that the exorbitant rates are necessary. Yesterday, the National Sheriffs' Association argued in a
statement
 — which noted that individual sheriffs and state sheriff associations across the country oppose the changes — that phone charges need to remain at high levels in order to cover the costs of monitoring phone calls and preventing inmates from using phone communication for criminal purposes. And sheriffs have long argued that phone revenues also fund 
important inmate programs
. 
But FCC officials and prisoners' rights advocates have countered that it's morally wrong to raise revenues on the backs of inmates and their families, especially considering that many simply can't afford the fees. Additionally, studies have shown that regular contact between inmates and their loved ones can lead to reduced recidivism rates. 
You can read the
FCC rules here
, public
comments on the proposal here
, and our cover story
"Exploiting Inmates" here
.