Stories you shouldn't miss:
1. Governor Jerry Brown plans to propose this week that California take hundreds of millions of dollars from its cap-and-trade system to fund high-speed rail next year, the SacBee$ reports. Brown is expected to officially unveil his plan on Friday when he releases his early budget projections for fiscal year 2014-15. High-speed rail, which is expected to cost $68 billion to build, has been plagued by funding problems. The governor's proposal would mark the second time he has raided the state's cap-and-trade fund, which is designed to help finance green energy programs. Last year, he took $500 million from the fund to balance the state budget.
[jump]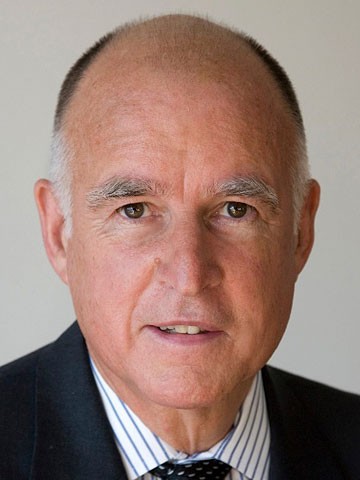 2. After the driest calendar year in state history, the Sierra snowpack stands at just 20 percent of normal, the SacBee$ reports. The extraordinary lack of precipitation has state water officials preparing for one of the worst droughts California has ever experienced.
3. A new state law that banned the use of dogs in hunting bears caused a dramatic drop in the number of bears killed in California last year, the SacBee$ reports. Bear kills plummeted by 48 percent after state lawmakers made it illegal to use packs of dogs to surround and help hunters easily shoot bears.
4. Brain dead teen Jahi McMath was transferred out of Children's Hospital Oakland to an undisclosed location under the care of her mother, the Bay Area News Group reports. The 13-year-old died after tonsil surgery last month, but her deeply religious family refuses to believe she is dead.
5. And UC President Janet Napolitano said as secretary of Homeland Security she opposed granting clemency to NSA whistleblower Edward Snowden — and still does, the LA Times$ reports. The idea of granting clemency has gained momentum in recent weeks — after The New York Times editorial board argued forcefully for it.
$ = stories that may require payment to read.