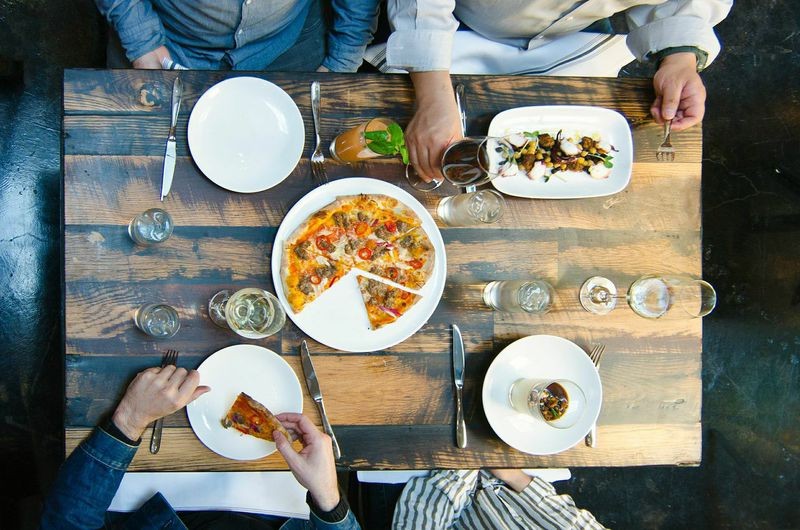 Welcome to the Mid-Week Menu, our roundup of East Bay food news.
1)
Two years ago
I first spotted a sign for a new wood-fire pizza spot called Parlour in Uptown Oakland (at 357 19th St.), but details about the project have been pretty sparse. Now, the place is finally ready to open — tonight, starting at 5 p.m. — and, as
Inside Scoop
reports, a lot more than just pizza is going to be on the menu. 
[jump] Chef Jason Tuley (formerly of TBD and Gitane in San Francisco) has put together a "chef-driven menu, utilizing the freshest seasonal ingredients," according to a press release sent out this morning. The menu — which you can check out
here
— looks like it offers Cal-Italian cuisine in a similar vein as what you might find at East Bay standbys such as Pizzaiolo. Notable dishes include
porchetta di testa
(slow-cooked pig's head) with sea urchin aioli, and duck egg
chitarra
. And yes, there will be thin-crust pizzas cooked in the 700 degree wood oven, as well as a full bar — Parlour's owners also run Bar 355 next door.
This stretch of Uptown is turning into quite the little pizza hub, with
Buma's
(Jon Kosorek's new East Coast-style pizza place) just down the street, and
Hi-Life
only a few blocks away. But with Buma's doing mainly takeout and delivery business, and Hi-Life catering to the late-night crowd, it seems like the three places cater to different enough customer bases so as not to be in direct competition.
2) Good news for those of you who have missed POP Sandwich's delectable bahn mi-inspired creations since the former
back-of-a-convenience-store pop-up
packed up shop in preparation for opening in a new location in San Francisco: Chef Ian De Leoz will be back slinging sandwiches in front of the
Legionnaire Saloon
(2272 Telegraph Ave.) in Uptown Oakland this Saturday, March 28, from 8 p.m. until he sells out. More details about the pop-up, which is part of the bi-monthly Smart Bomb event,
here
.
3) Ahn's Quarter Pound Burger (439 Grand Ave., Oakland), the under-the-radar old-school burger joint, has been closed since the restaurant was damaged by a kitchen fire last month, as first reported by the
Bay Area News Group
. No word yet on when Ahn's will reopen.
4)
Inside Scoop
did a nice roundup of upcoming East Bay restaurant projects that combine food and music in some way. Included in the article was one proposed restaurant that was news to me: A meatball-focused eatery that will be part of the music venue
Leo's
(5447 Telegraph Ave.), which is run by the owners of The New Parish. Scoop estimates a tentative mid- to late-April opening date.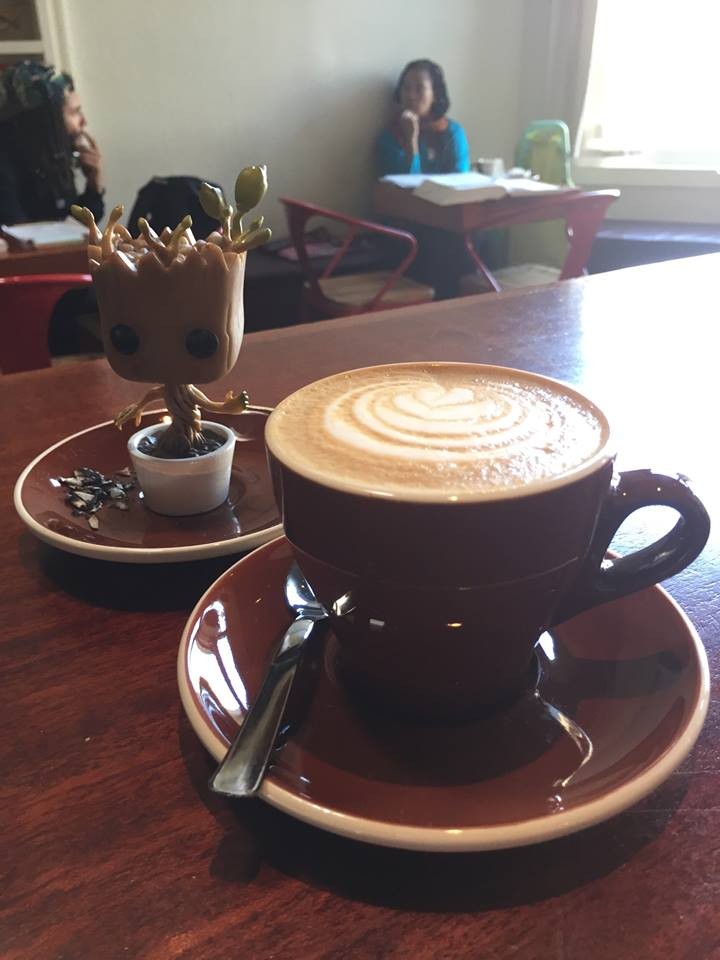 5) In somewhat related news, a new coffee shop called The 
Speaker Box Cafe
is open at 1745 San Pablo Avenue — in front of The New Parish, in what appears to be the space next door to the California cuisine restaurant Mockingbird.
The cafe
boasts an outdoor courtyard, free wi-fi, and (Oakland-based) Red Bay Coffee.
6) Genki (1610 San Pablo Ave.), the West Berkeley sushi spot, is closing at the end of the month,
Berkeleyside Nosh
reports.
7)
Nosh
also reports that a new
Sprouts Farmers Market grocery store
appears to be headed to 3001 Broadway in Oakland.
8) The Oakland-based
Food Craft Institute
still has a few slots available for its upcoming
Business of Butchery
class ($4,000), which starts on April 13 — and is designed for folks who are, well, interested in going into the butchery business. Of particular note, the institute is offering
full scholarships
to U.S. military veterans. Spread the word if you know someone who might be a good fit.
9) Finally, ICYMI, today was the last day to
snag a doughnut
from The Cheese Board (anyone try one?), and I wrote about
asparagus
and a
mobile coffee shop
that'll bring your morning cappuccino to your doorstep (or close enough).
Got tips or suggestions? Email me at Luke (dot) Tsai (at) EastBayExpress (dot) com. Otherwise, keep in touch by following me on Twitter @theluketsai, or simply by posting a comment. I'll read 'em all.