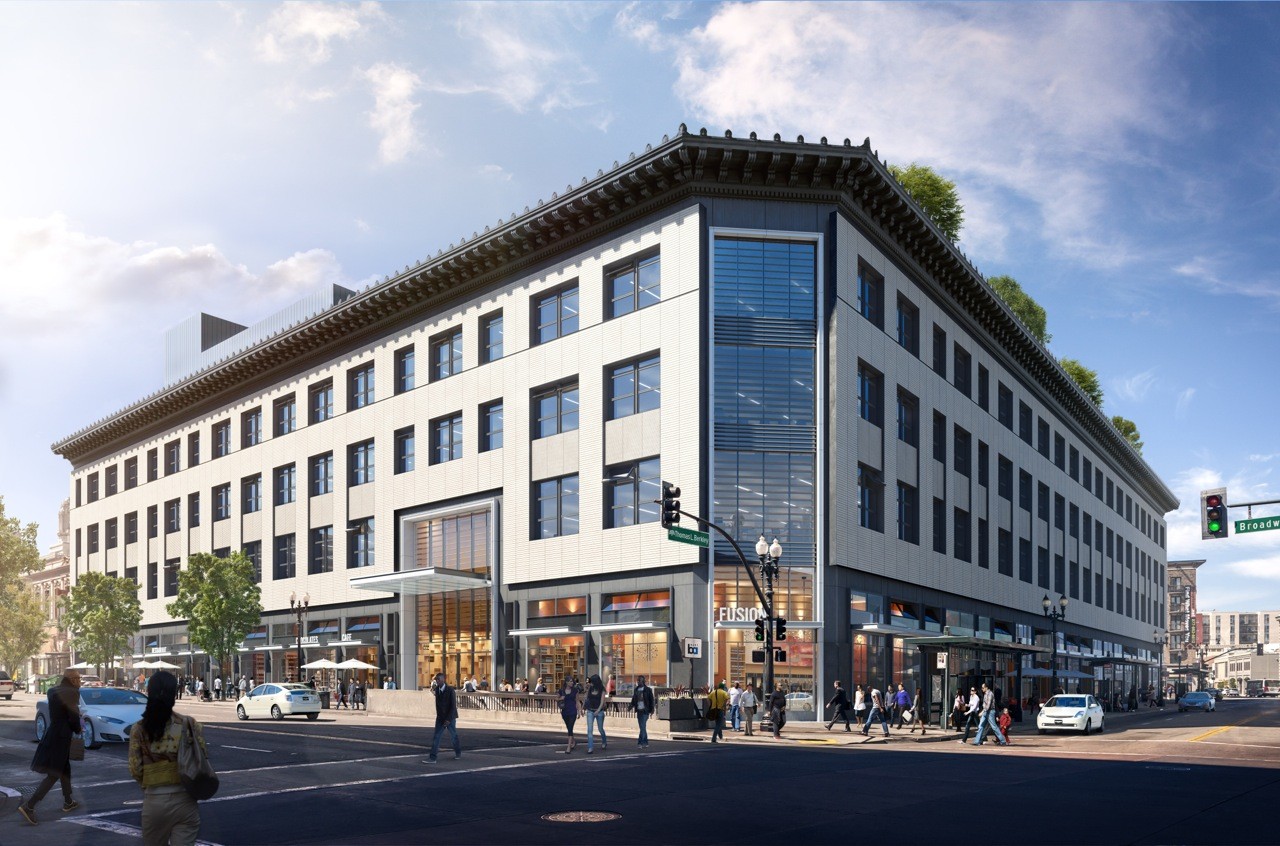 Plans are beginning to take shape for the uber-fancy Uptown Station retail and office complex that's slated to take over the Sears/Capwell building in Uptown Oakland. The biggest shoe to drop so far: A 20,000-square-foot food market called
Newberry Market
(1954 Telegraph Ave.) has signed on to be Uptown Station's anchor tenant,
Inside Scoop
reports. The market — situated on the Telegraph Avenue side of the former Sears building — will feature locally sourced produce, a full-service butcher shop, a hot-and-cold prepared foods section, a cafe, a flower shop, and more.
See also:
A Hybrid Food Market for Grand Avenue
[jump]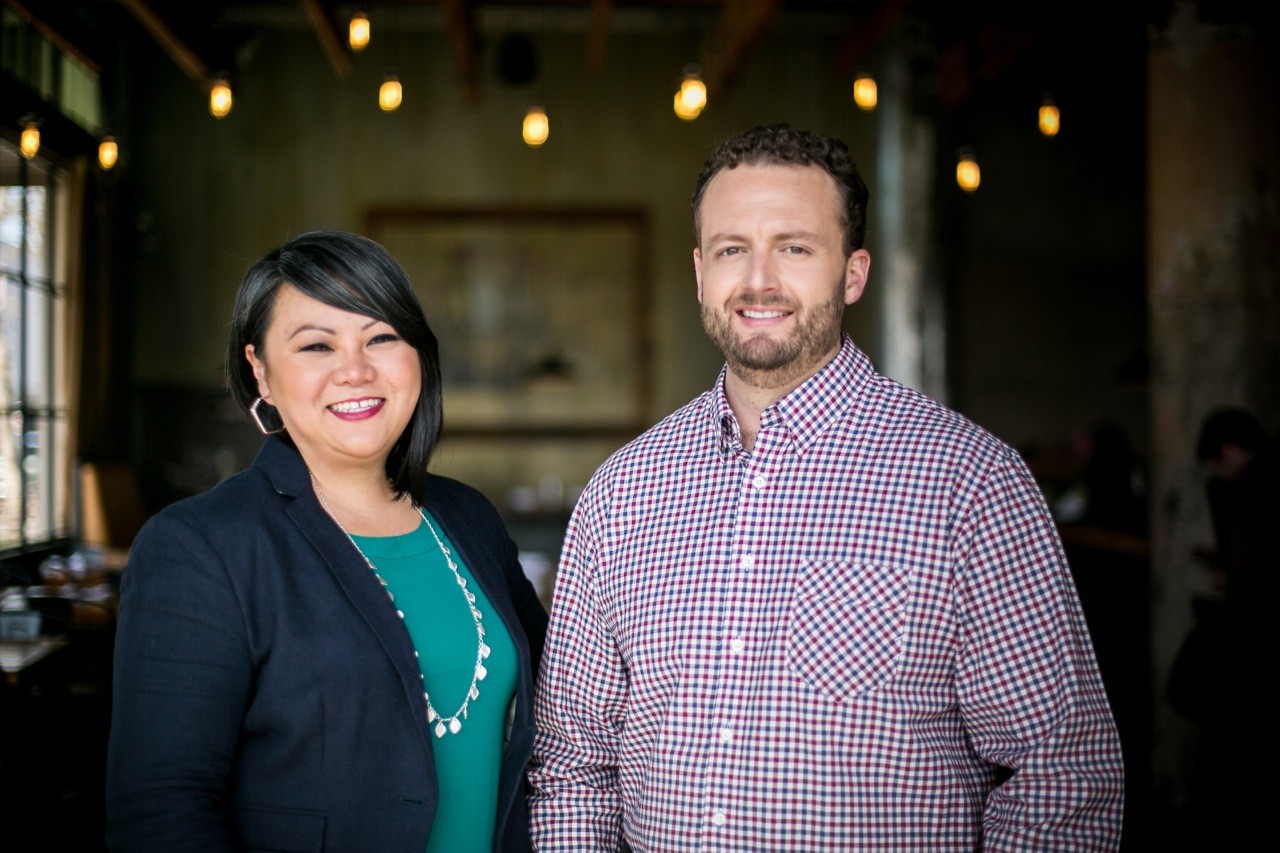 Newberry Market is the brainchild of Ann Thai (an event planner) and Loren Goodwin (a private chef who used to cook at Chez Panisse), who co-own the Jack London pamper bar
Rock & Polish
. In an interview, Thai and Goodwin said they first conceived of the idea for the store about a year ago, but that the project has gradually gotten bigger and more ambitious in its scope and scale. Here's what you need to know:
1. Don't call it a "food hall."
Sprawling, artisanally focused food halls — upmarket "food courts" in the San Francisco Ferry Building Marketplace mold — might be the single biggest food trend in San Francisco right now, with no fewer than five of them either just launched or slated to open shortly, as a recent
SF Weekly cover story
noted. And Oakland's Jack London Square is set to get
its own version
(
finally
): the forthcoming Water Street Market.
Although many of the early reports on Newberry Market refer to it as another such food hall (or "market hall"), Goodwin takes issue with that characterization, stressing that individual vendors won't be setting up shop inside of the market the way they do at the Ferry Building. Uptown Station as a whole might end up having that kind of vibe, but the Newberry Market itself will function as an all-inclusive, self-contained grocery store. In that sense, it sounds like it will be more like a larger-scale version of
Grand Fare
, the forthcoming hybrid food market on Grand Avenue than, for instance, Rockridge Market Hall.
And, as Goodwin pointed out, for people who live in apartments in Uptown right now, there isn't even a particularly good place to buy a toothbrush. He wants Newberry Market to be that place.
2. The name is a nod to Oakland history.
Oakland old-timers will remember the
J. J. Newberry's
store that was one of the mainstays of the section of the city now known as Uptown, not far from the site of Uptown Station. Goodwin said he's often heard people who grew up in Oakland reminisce about grabbing a bite at the old lunch counter and five-and-dime, and he hopes that current Uptown residents will have similar memories of Newberry Market thirty or forty years from now.
3. The food will be affordable (hopefully).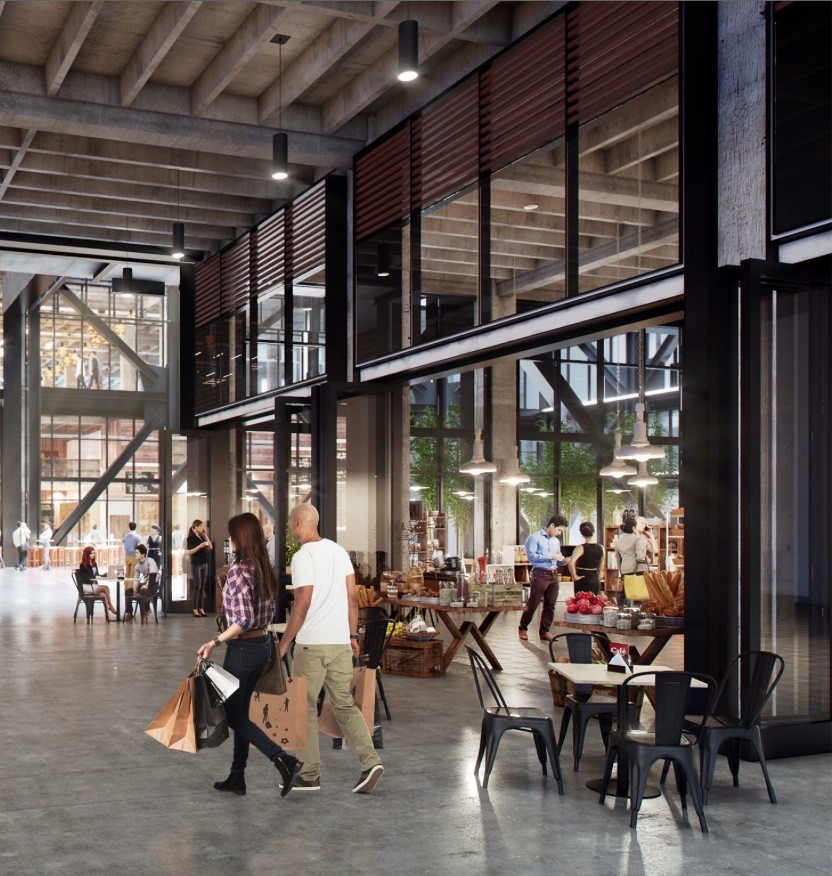 These days, whenever the deal is inked on a big project like Uptown Station, there's a certain amount of unease about whether the business will be accessible to folks who already live and work in the neighborhood — as opposed to being strictly geared toward attracting that sweet tech money everyone seems to want a piece of. When word first leaked out about the Uptown Station proposal, Eater called the project
"hilarious Millennial bait,"
and initial renderings do look awfully upscale and
fancy
, for lack of a better word.
But Goodwin and Thai said they want to offer food that's affordable. While Goodwin wouldn't say whether Newberry Market's prices will be less expensive than those at, say, the Whole Foods located a few blocks away, he said that he and Thai are committed to doing everything they can to make sure the market is accessible to everyone in the community. For instance, they plan to reach out to nearby schools and offer discounts to students.
4. There will probably be meatballs.
Newberry Market isn't slated to open until fall of 2016, so any overview of the market's prepared food offerings is going to be tentative at best — especially since the owners say they're eventually going to hire a chef. For starters, though, a late-night takeout window that sells pizza by the slice is definitely in the works. According to Thai, the focus of the market's rotating seasonal menu will be classic comfort foods.
"If we have rotisserie chicken and meatballs, I'm a happy girl," Thai said.