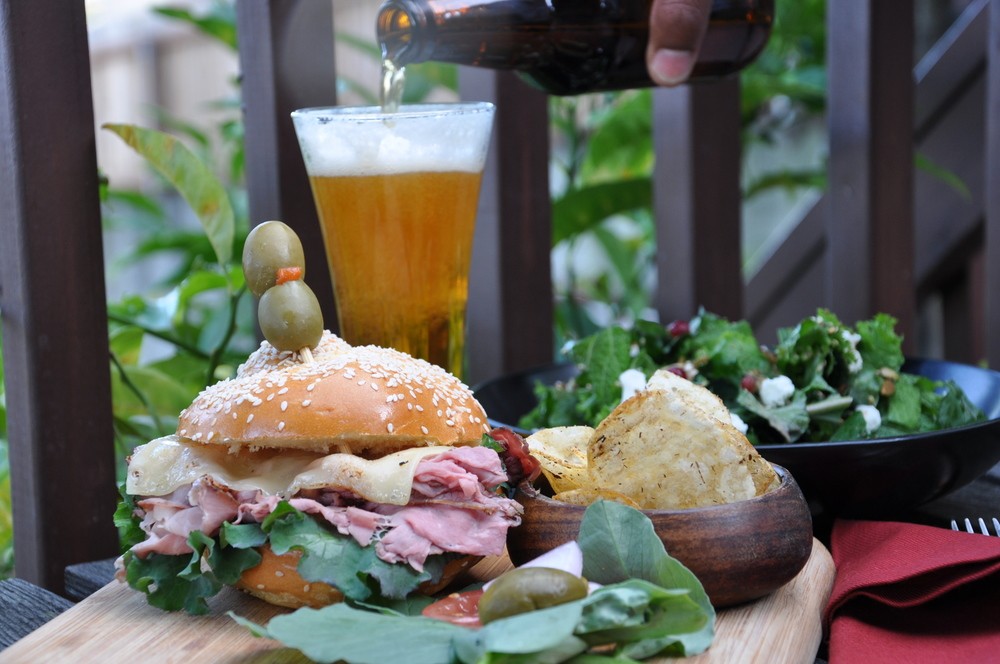 Welcome to the Mid-Week Menu, our roundup of East Bay food news.
1) Jack London Square is getting a new breakfast-through-dinner cafe called
Steel Rail
(439 Water St., Oakland).
Inside Scoop
reports that the restaurant is a collaboration between Temoor Noor (Grand Tavern), Effie Speigler (a chef at the Coliseum), and Stevie Sparkes, who will head up the cafe's day-to-day operations. Food offerings will mostly consist of salads and sandwiches, with a nice selection of beers on tap. Sparkes, who also runs a network of
nonprofit soccer camps
 for kids, is a native of Jamaica, and customers can expect some jerk on the menu and plenty of reggae on the speakers. The owners are aiming for an early April opening. 
[jump] 2)
Tablehopper
reports that Darling's Elixirs, Bar Dogwood's next-door expansion at 1635 Broadway in Uptown Oakland, opens officially this Friday, March 13. According to Tablehopper, owner Alexeis Filipello (also of Stag's Lunchette) will use the new watering hole mainly as an event space, but it will be open to the public Thursday through Saturday with a menu heavy on phosphates and other old school pharmacy-inspired drinks.
3)
Inside Scoop
reports that the natural wine bar and bottle shop
The Punchdown
— which closed its original Uptown Oakland location (next door to Plum/Plum Bar) in late 2013 — will rise from the ashes and reopen this fall in a new, larger space at 1737 Broadway. Customers should expect a larger selection of wines and an expanded food menu. 
4) One last piece of boozy Uptown news: the Telegraph beer garden (2318 Telegraph Ave., Oakland) now has a
full bar
.
5) Remember the
alleged racist incident
earlier this year involving W. Kamau Bell and a since-fired employee of Berkeley's Elmwood Cafe?
Berkeleyside
reports that Bell and Elmwood Cafe owner Michael Pearce will now hold a public forum to discuss "implicit bias and micro-aggression experiences in the East Bay" on Friday, March 13, from 7–8:30 p.m., at Willard Middle School (2425 Stuart St., Berkeley).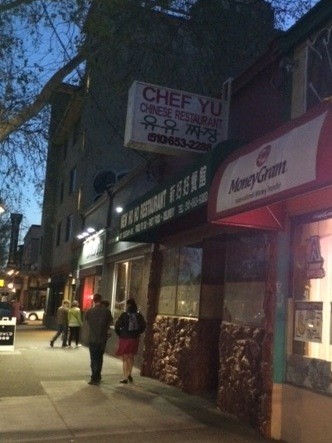 6) In Temescal, Chef Yu, aka Yuyu Za Zang — the tiny, divey shop specializing in
zazang myun
(noodles in black bean sauce) and other Korean-Chinese dishes — is moving down the street,
Chowhound
posters report. The other night I happened to pass by the new location — at 4871 Telegraph Ave., the former New Ho Ho Restaurant spot — and snapped a photo. It's unclear when the new Chef Yu will open, though the fact that the sign is already up bodes well.
7) Full House Cafe (3719 MacArthur Blvd.), a standby in Oakland's Laurel district, has closed after 18 years of business,
Berkeleyside Nosh
reports. It will be replaced next month by the Sequoia Diner, another breakfast-and-lunch spot.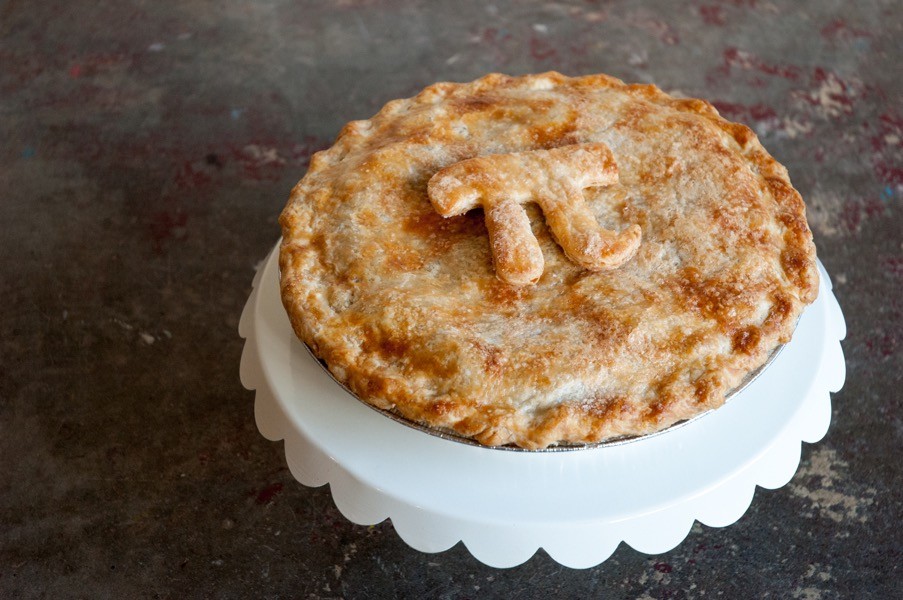 8) Math enthusiasts might be aware that this Saturday, March 14, is Pi Day. If you'd like to celebrate with some pie,
PieTisserie
 (1605 2nd St.) will be serving up whole pies ($30) that feature a "π" symbol and sets of four mini-pies ($25), which will have "π " and the digits "3.14" inscribed.  
9) This Sunday, March 15, from 11 a.m. to 3 p.m., Juhu Beach Club (5179 Telegraph Ave.) will host its
second annual Holi party
. For those unfamiliar with the Hindu spring festival, you should wear white and expect to get covered the colorful powders that are traditionally thrown. Admission is free and will include a buffet spread, with cocktails and other drinks available for $5.
10) Finally, ICYMI, I wrote about Berkeley's latest
parking controversy
.
Got tips or suggestions? Email me at Luke (dot) Tsai (at) EastBayExpress (dot) com. Otherwise, keep in touch by following me on Twitter @theluketsai, or simply by posting a comment. I'll read 'em all.