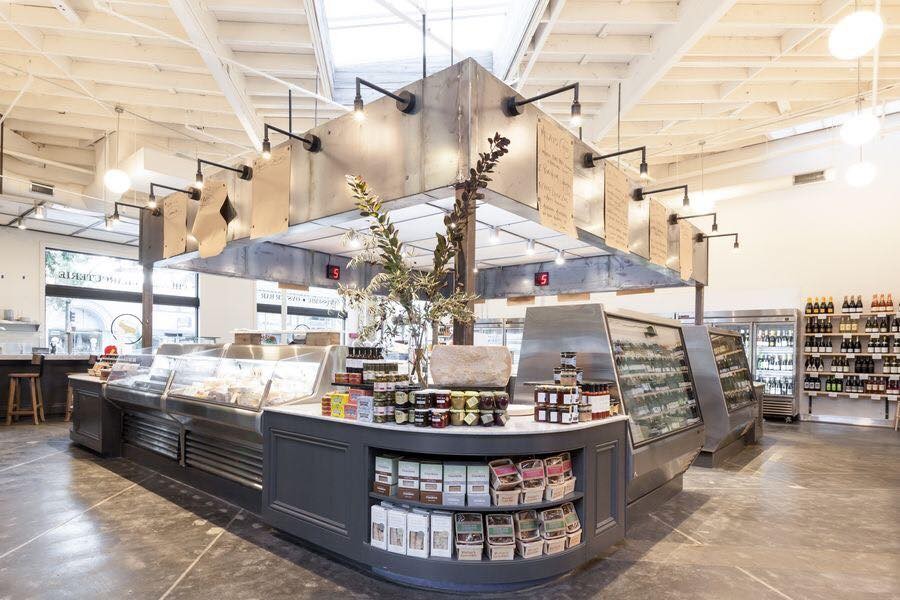 Welcome to the Mid-Week Menu, our roundup of East Bay food news.
1) Grand Fare Market (3265 Grand Ave., Oakland), a hybrid food market and deli-cafe that we first
previewed
early last year, is now open. Yesterday was the market's first official day of business. Part of a new influx of takeout-oriented
"one-stop shop" markets
that are proliferating across Oakland, Grand Fare is anchored by chef Ben Coe's (Box & Bells, Commis) extensive selection of hot and cold prepared food offerings, which run the gamut from leg of lamb sandwiches to whole roasted chicken. Other highlights include a raw oyster bar, a produce section, an extensive beer and wine selection, and — in the outdoor courtyard — a vintage trailer that sells housemade pastries, Linea coffee, and Humphrey Slocombe ice cream.
[jump] 2) Featured in our recent Taste issue's rundown of
new East Bay bakeries
, Flour & Co's new Berkeley location is now open in the former Bread Workshop location at 1398 University Avenue,
Berkeleyside Nosh
reports. Among other treats, look for the "toasty tarts" — baker Emily Day's take on a pop tart.
3)
Tablehopper
reports that The Butcher's Son, the long-awaited, on-again, off-again
"vegan butcher shop" project
is in the process of securing a new location: the space currently occupied by the Greek restaurant Athineon (1941 University Ave.), which apparently will only remain open until December.
4) Big coffee news:
Eater
reports that Peet's, the
Berkeley-based behemoth
, has purchased Portland-based Stumptown Coffee Roasters — one of the darlings of the so-called third-wave coffee movement. According to Eater, Stumptown will continue to operate independently.
4) The well-regarded Berkeley winery Donkey & Goat may have been the victim of wine embezzlement,
Berkeleyside Nosh
reports. Two former employees are alleged to have stolen and sold as much as $70,490 worth of wine.
6)
Inside Scoop
reports that Croll's Pizza (705 Central Ave., Alameda) has lost its lease and will have its last day of business on October 24. The bar next door, 1400 Bar & Grill, will take over the space.
7) There's a new law on the books that will make it easier for breweries, wineries, and distilleries to share information about their products via social media.
San Francisco Business Times
reports that AB 780, which Governor Jerry Brown just signed into law, will allow producers of alcoholic beverages to identify where their products are sold on social media sites such as Facebook and Twitter. The previous restriction against such posts, which was relatively little-known outside of the industry, had been designed to limit the marketing power of the big alcohol companies.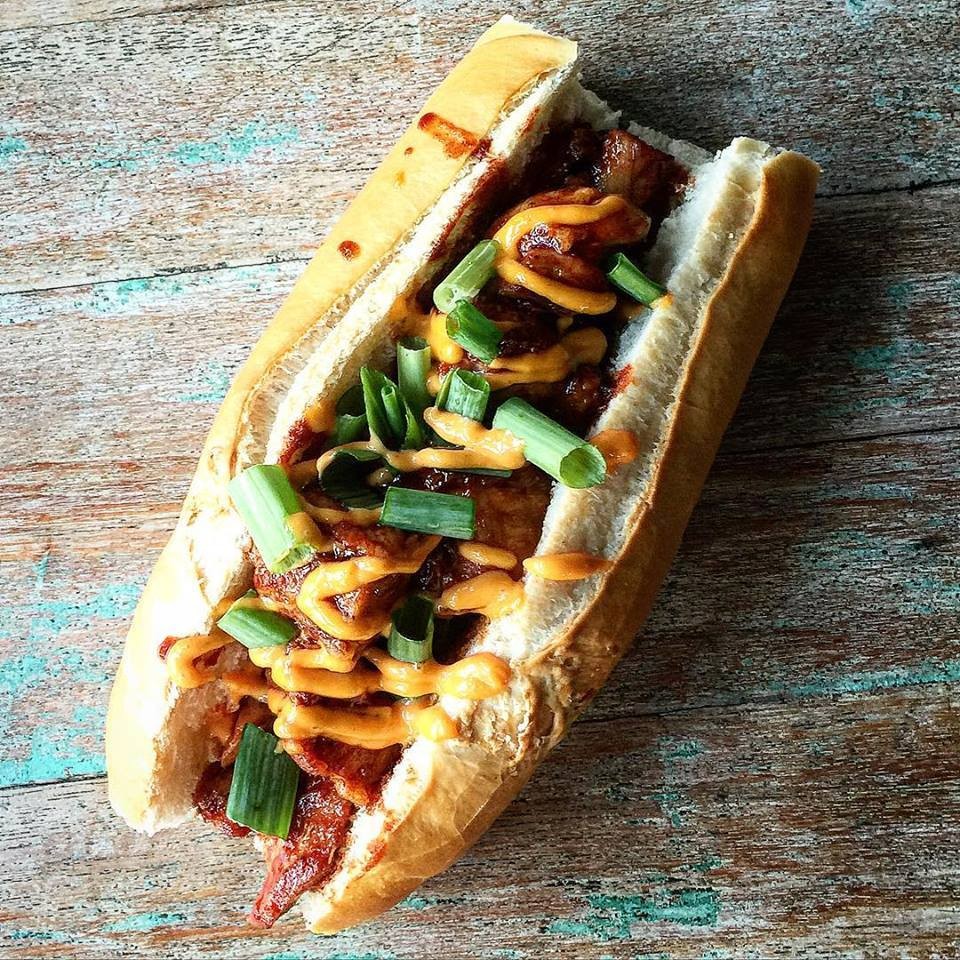 8) The
Bites Off Broadway
Friday night food pod will host its final event of the season this Friday, October 9, 5:30–8 p.m. at 365 45th Street in Oakland. Four trucks — Go Streatery, Doc's Classic, Bombzie's BBQ, and Lexie's Frozen Custard — will be on hand, and there will be an outdoor screening of the original Star Wars at dusk (around 7:15 p.m.). Sister food pod
Bites at the Lake
will continue to convene on Sundays.
9) Finally, ICYMI, we sent a reporter to Oakland Nature Friends' uber-German
Oktoberfest celebration
this past weekend.
Got tips or suggestions? Email me at Luke (dot) Tsai (at) EastBayExpress (dot) com. Otherwise, keep in touch by following me on Twitter @theluketsai, or simply by posting a comment. I'll read 'em all.