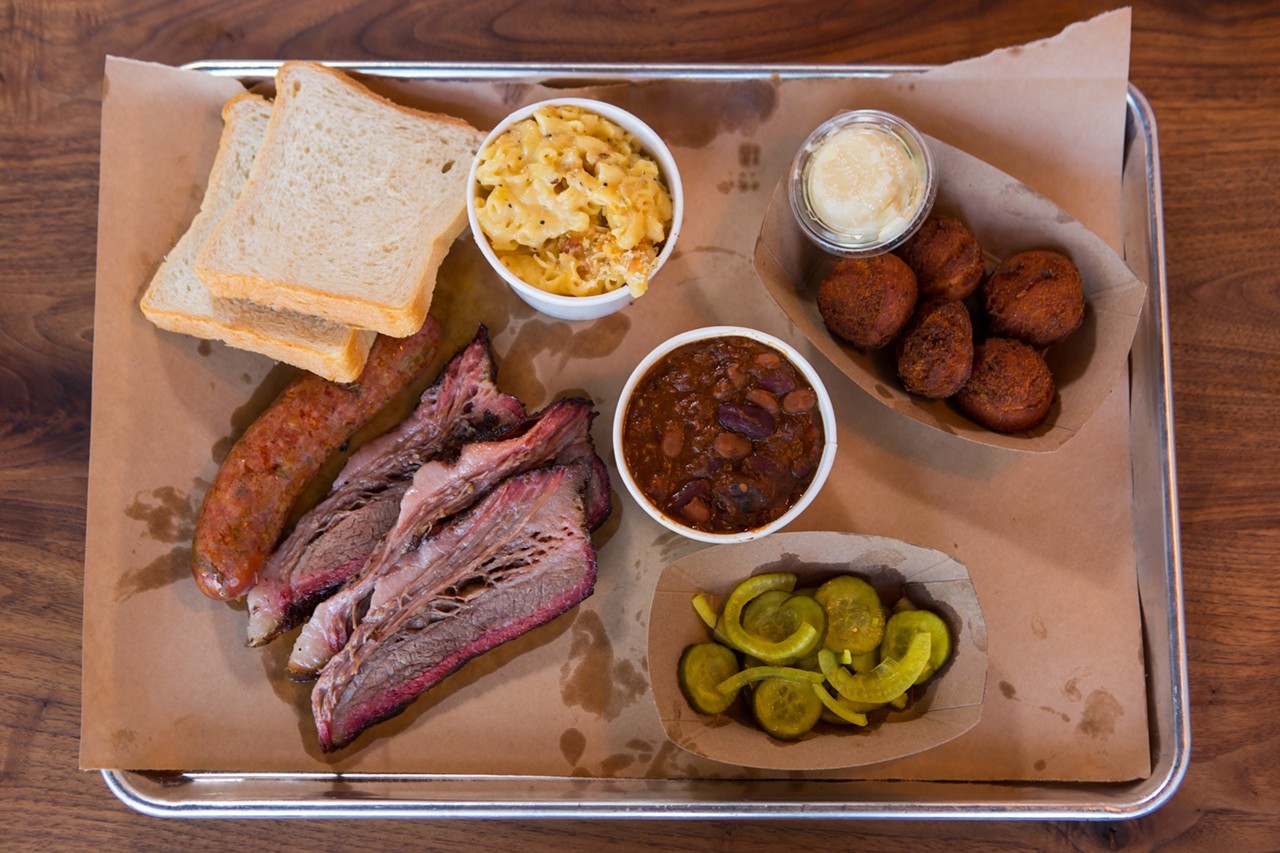 Sad news for East Bay lovers of smoked brisket:
Perdition Smokehouse
(2050 University Ave.), perhaps Berkeley's preeminent purveyor of Texas-style barbecue, has closed suddenly.
Details are scarce at this point, but owner Chuck Stilphen — who also runs The Trappist's two Oakland locations and Mikkeller Bar in San Francisco — confirmed via email that yesterday was Perdition's last day of business. The closure is permanent, he said.
[jump] I gave the 'cue at Perdition a somewhat
mixed review
last August, but the restaurant had emerged as my go-to spot for thick-sliced smoked brisket (which was especially good if you requested the fatty end) — and, of course, for the best craft beer selection of any barbecue spot in the East Bay. It was also one of a handful of restaurants in downtown Berkeley that was open late every night.
Stilphen didn't elaborate on the reason for his decision to close, but it seems likely that it was at least somewhat connected to chef Mike O'Brien's
recently-announced decision to leave the company
. O'Brien had been the chef at both Perdition and Mikkeller Bar.
Add this news to the
shuttering of Tanya Holland's B-Side BBQ
 in West Oakland earlier this year, and it appears that the upscale barbecue business in the East Bay just hasn't taken off the way its proponents would like.