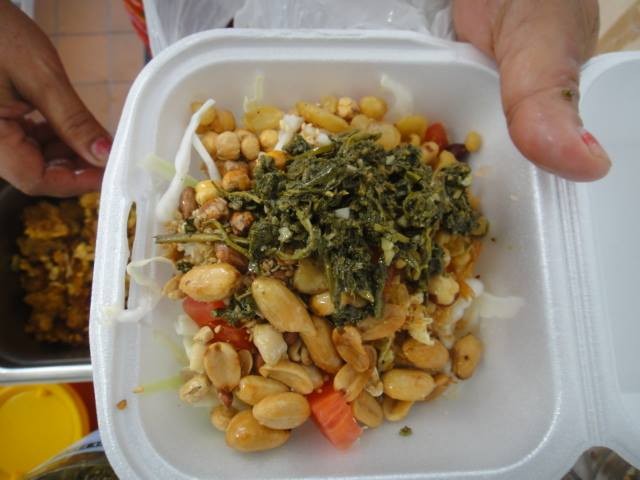 Welcome to the Mid-Week Menu, our roundup of East Bay food news.
1) Grocery Cafe (2248 10th Ave.), the combination Burmese cafe and neighborhood bodega that I
reported
on earlier this year, is finally open in East Oakland, a
Chowhound
poster reports. The
opening menu
includes such Burmese classics as tea leaf salad and mohinga (a kind of fish and rice noodle chowder). No word yet on whether the grocery component of the business has launched.
[jump] 2)
Umami Mart
(815 Broadway), Old Oakland's repository for all things related to Japanese barware and food culture, has applied for a beer and wine license,
Inside Scoop
reports. The idea is for the store to start selling bottles of sake and craft beer from Japan.
3) The
Ñora Spanish Cuisine
pop-up is looking to open a brick-and-mortar restaurant at the former location of Tomo's Japanese at 2020 San Pablo Avenue in West Berkeley,
Berkeleyside Nosh
reports.
4) Berkeley's
Bleecker Bistro
(2498 Telegraph Ave.) has launched an expanded dinner menu. According to a press release, new dishes include a savory meatloaf sandwich with marinara gravy, a take on fried chicken and waffles, and a sourdough grilled cheese sandwich.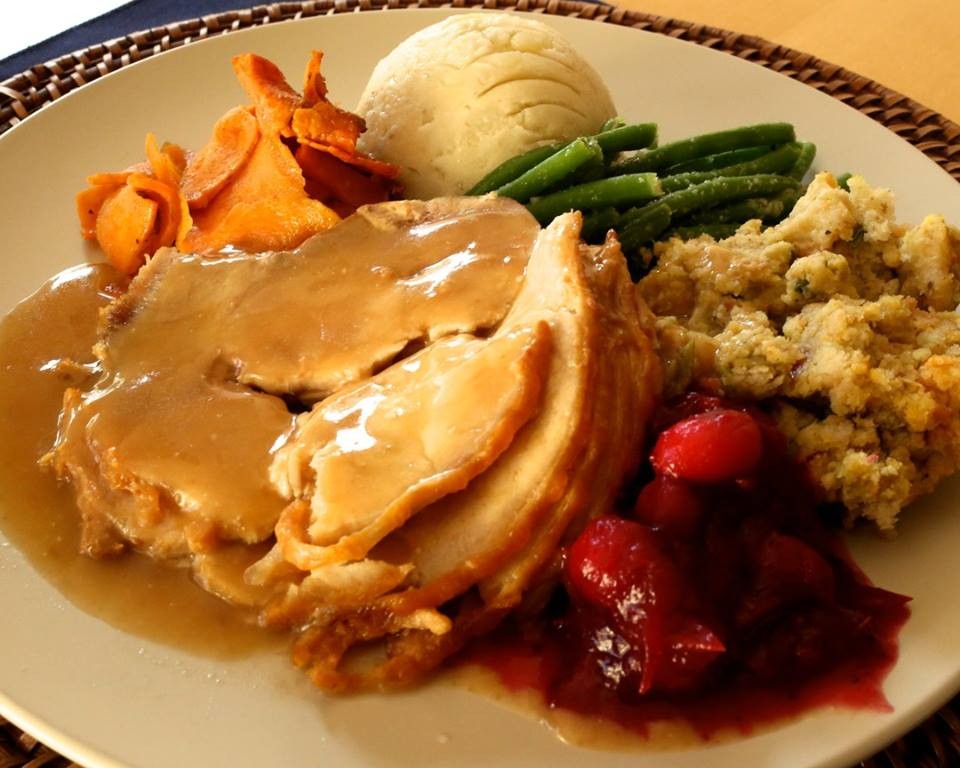 5) For the rest of this week, the Berkeley-based food delivery service
SpoonRocket
is running a "Buy One, Get One, Give One" promotion — meals ordered every day this week through Sunday, November 30 (excluding Thanksgiving Day) will be buy-one-get-one-free. As for the "Give One" component: Any retail employees working on Black Friday can get a free meal that day by entering the code "THANKS" when they place their order.
6)
Berkeleyside
chronicles the Berkeley police department's latest sting, which involved two cops posing as pizza delivery guys in order to catch a clutch of armed robbery suspects.
7) Here's one from the vault for those of you who are
really
last-minute with your Thanksgiving recipe planning: a veritable goldmine of
favorite holiday recipes
from some of the East Bay's top chefs. There's turkey congee from James Syhabout! Conkies from Sarah Kirnon! Check it out.
8) Finally, ICYMI, now that it's Dungeness crab season, here are
seven East Bay crab dishes
you might want to check out.
Got tips or suggestions? Email me at Luke (dot) Tsai (at) EastBayExpress (dot) com. Otherwise, keep in touch by following me on Twitter @theluketsai, or simply by posting a comment. I'll read 'em all.