The momentum is building to reform America's harsh laws on medical and adult use of cannabis this election and legislative cycle. A full twenty
 states report filings of ballot initiatives on marijuana
 in the 2016 election. The
Vermont state Senate last week fully voted to legalize it
. A
recreational marijuana bill has been introduced in Michigan
, which has medical cannabis but no fully legal dispensaries.
But we're seeing the most dramatic changes in conservative, red states. The
Utah state Senate passed a medical marijuana bill this February.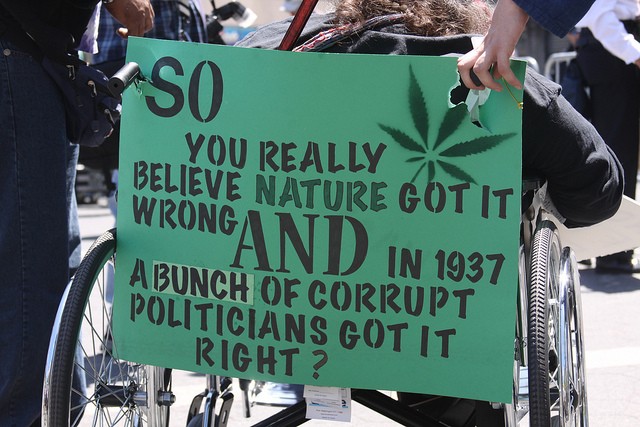 [jump] Reformers held a
weed expo in Ft. Worth, Texas
of all places, over the weekend. Seven in ten Texans support
expanding the state's useless CBD law
to cover more conditions.
Even
drug war backwater Louisiana is stirring
at the thought of cannabis tax dollars to offset its crushing deficit.
Alaska lawmakers have been slow to follow the will of voters who passed legalization there in 2014. Still, the state received
68 applications for pot business licenses on its first day of enrollment last week
.
And
Ohio activists prepare to launch another campaign to legalize
in the Midwest, touting a
74 percent-approval rating
for the idea.
Sixty three percent of Florida voters are also ready to legalize medical cannabis
, and activists are going to need every last one of them to beat the state's super-majority requirement to pass such a measure.