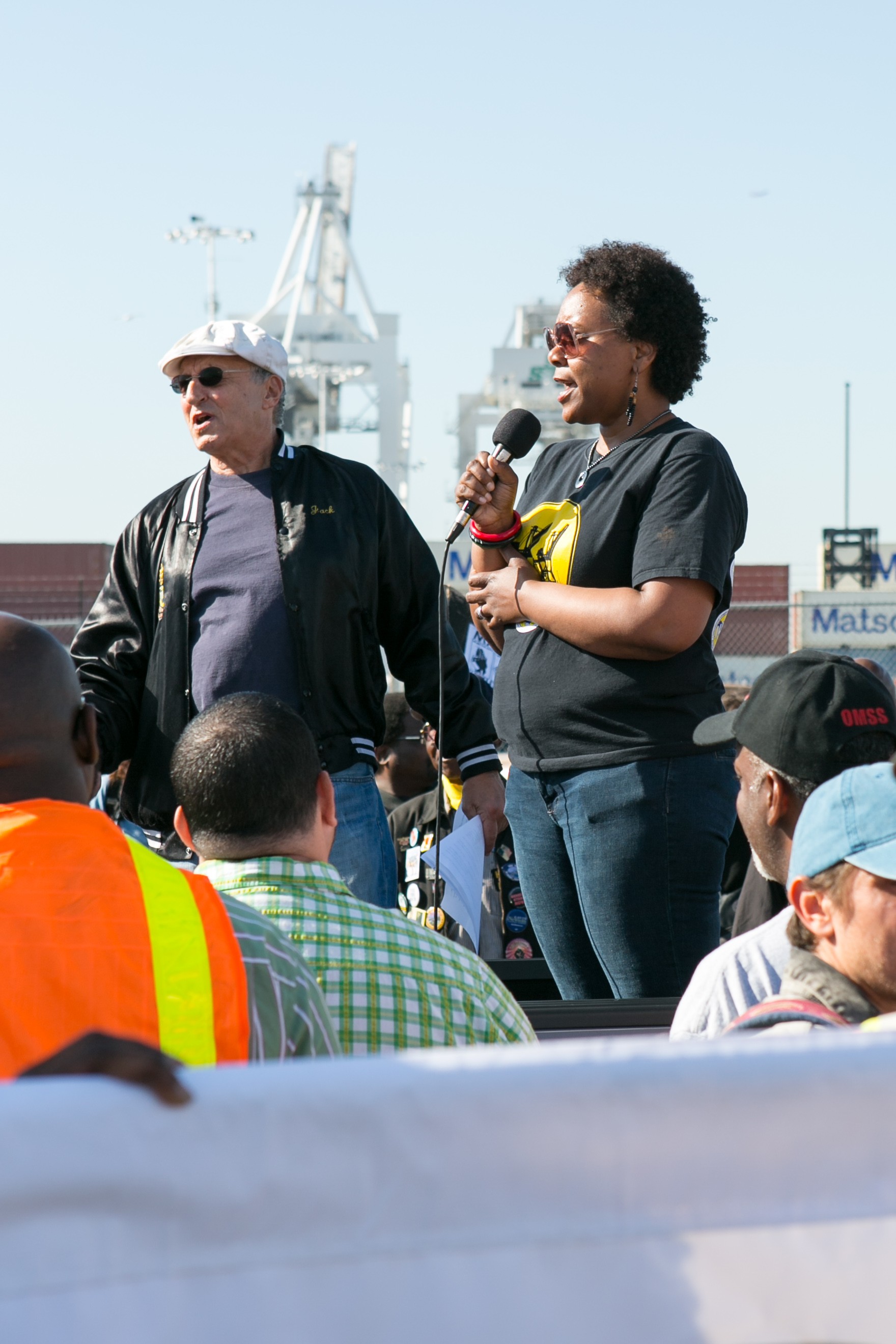 Members of the International Longshore and Warehouse Union Local 10 who handle cargo at the Port of Oakland — one of the busiest US seaports — stopped work across the Bay Area today to protest against police brutality. Rallying near the gate of an idle port terminal, Bay Area longshore workers were joined by labor leaders representing BART train operators, city and county workers, port workers from Los Angeles, as well as hundreds of community members.
"There is an epidemic of police terror," said Jack Heyman, a retired Oakland port worker.
"We in the longshore union are here to let them know it's got to stop!" Heyman said the port shutdown was part of the larger movement to disrupt business as usual and force the system to change.
[jump]
Longshore workers have idled West Coast ports in the past to fight South African Apartheid, and oppose the invasions of Iraq and Afghanistan. Longshore workers also
shutdown Bay Area ports in 2010
to demand charges be pressed against the BART police officer who shot and killed Oscar Grant.
Stacey Rodgers, a rank-and-file port worker who sits on ILWU Local 10's executive board, said Bay Area longshore workers felt the time had come to take action.
"Walter Scott was a relative of some South Carolina longshore workers," Rodgers said. On April 4,
Scott was shot in the back and killed
by a North Charleston police officer as he fled on foot. "We here in our union had been talking about his murder, and about other people getting shot by the police. I felt that we needed to do something."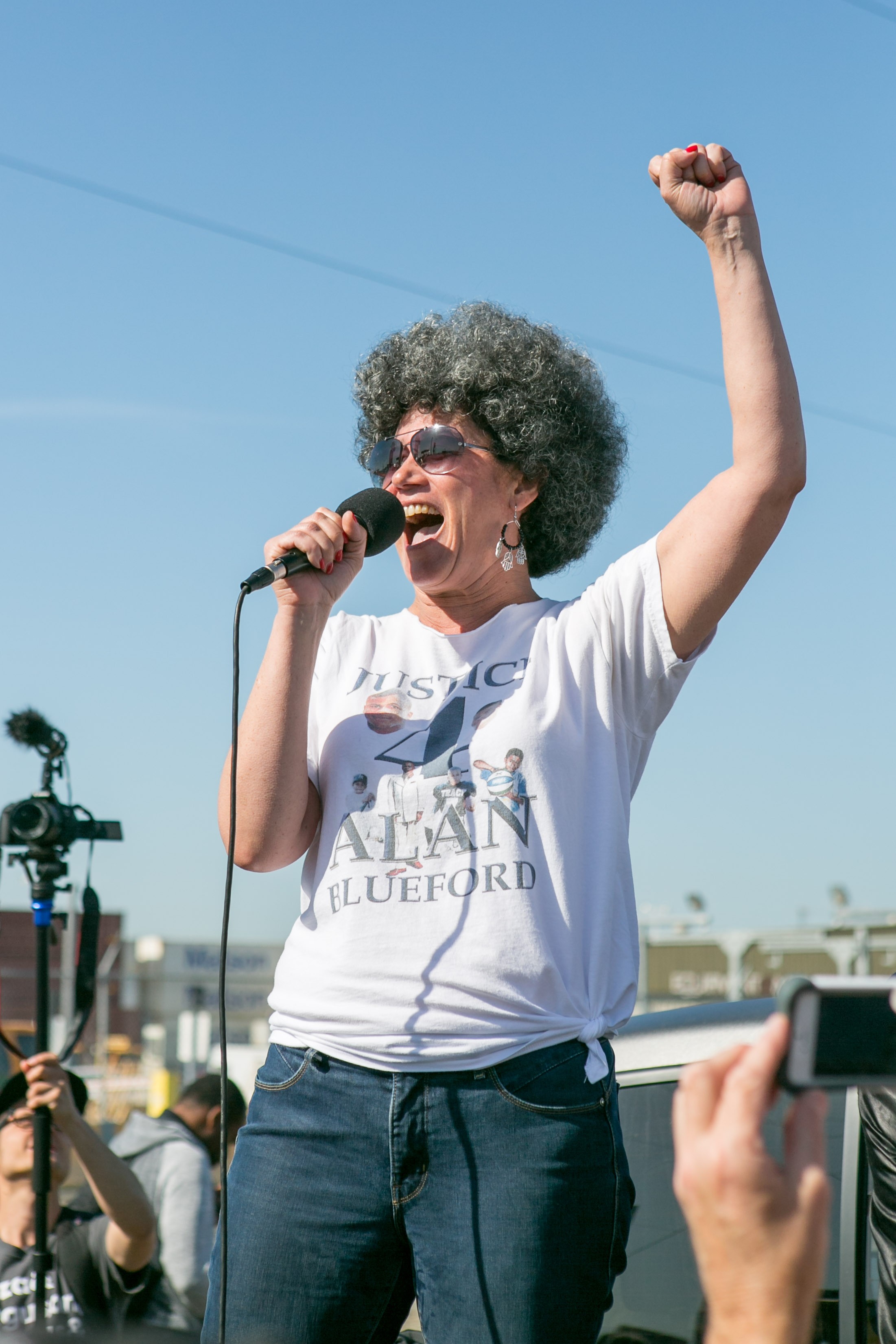 Family members of those killed by the police climbed into the bed of a truck to speak to the growing crowd gathered at a port terminal gate.
"I'm the sister of Jeremiah Moore. He was killed in his front yard by the Vallejo police," Rebecca Moore said. Jeremiah Moore, 29, was shot on October 21, 2012. The family disputes the police department's account of the incident and has filed a lawsuit. "He was an autistic young man who was shot and killed while he had his hands up," said Moore.
Signs naming those shot and killed by Bay Area police, including Richard Perez, Kenneth Harding, Jr., and Yuvette Henderson, bobbed above the sea of heads.
Mollie Costello of the Alan Blueford Center for Justice, told the rally that after Blueford was killed by an Oakland police officer in 2012, one of the first groups to support the family was the port workers union. "This is how we are going to win, through solidarity and love," said Costello. "We are united to say, end state-sponsored police terror."
Devon Thomas, another Oakland longshore worker, stood in the truck with his son, a young Black man. "The kids being targeted these days are his age," said Thomas. "It's a shame when I have to worry about my son from what the police might do to him."
After leaving the port the protesters marched through West Oakland chanting: "Don't fear the revolution, Black freedom is the solution!" A heavy police presence followed the march.