Stories you shouldn't miss: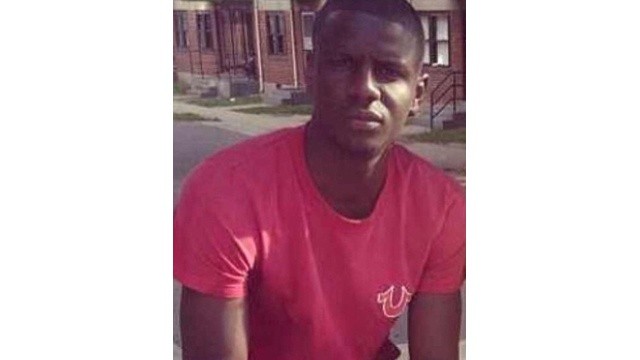 1. Prosecutors announced today that they have filed
criminal charges against six Baltimore cops in the killing of Freddie Gray
, the AP reports (via SFGate). Gray's death has prompted anti-police violence protests and riots in Baltimore and other cities. The six police officers are charged with crimes ranging from false imprisonment to second-degree murder. State's Attorney Marilyn Mosby also said that police had illegally arrested Gray and detained him unlawfully before the young Black man suffered a fatal spinal injury.
2. Dockworkers
shut down the Port of Oakland today
in protest of police violence nationwide. Demonstrations are expected in Oakland throughout the day and tomorrow.
3. A bill that would establish standards for police body cameras
passed a legislative committee yesterday after law enforcement groups successfully lobbied to amend it
, the
LA Times
$ reports. The amended bill would allow cops to view video footage from their body cameras before writing their official police reports.
[jump]
4. Oakland Mayor Libby Schaaf unveiled her two-year budget plan, calling
for increased spending on police
, the
Trib
$ reports. Schaaf is proposing to increase the number of cops on the force to 762 in two years, and 800 by the end of her four-year term. Schaaf also is proposing to expand the city's violence prevention program — Ceasefire.
5. Governor Jerry Brown made it official yesterday: He i
s jettisoning a sweeping plan to restore delta habitat
, and instead will focus on building two giant water tunnels to ship water from Northern California to the San Joaquin Valley and Southern California, the
SacBee
$ reports. Environmental groups immediately criticized the governor's proposal.
6. Federal investigators
have launched a probe at Berkeley High School
, following the revelations that boy students had been sexually harassing girls on social media, the
Trib
$ reports.
7. Oakland teachers voted to authorize
a strike during the 2015–16 school year
if the union cannot reach a contract agreement with the school district, the
Chron
 reports. Oakland teachers are the lowest paid in Alameda County.
8. State Senators criticized California Justice Department officials
for failing to reduce the backlog of 20,000 people who illegally own guns
in the state, the
LA Times
$ reports.
9. San Francisco's minimum wage rose
to $12.25 an hour today
— matching that of Oakland for the highest in the state, the
Chron
$ reports. Women and minorities are expected to gain the most from the wage hike.
10. And the Bay Area News Group won a landmark court decision that forces the state legislature t
o hand over the official daily calendars
of two ex-state Senators accused of public corruption. The legislature had maintained that the calendars were confidential.