Bay Area radio is in many ways the soundtrack of my existence. As a kid, I rabidly consumed the entire spectrum of local radio shows, from shock jocks like The Dog House on
KYLD
to the many late-night, community-focused talk shows. There were radio hosts and DJs in my family growing up, and I would spend hours pretending to splice reel-to-reel tape while hanging out at local stations like
KALX
and
KPFA
, occasionally even role playing as a late-night host. Taping the latest mixes from world-class DJs off
KMEL
was a family tradition.
Today, I've been DJing for the last 10 years, and hosting a weekly show for the past three. Recently, my attention has moved to Internet radio. It's not shocking to suggest that broadcast and commercial radio is steadily declining in relevance, and I'm not the first to suggest Internet radio as an alternative. However, my goal is to put people on to some Oakland Internet radio platforms that give local talent a spotlight, and that capture the essence of the Bay Area radio that shaped my youth.
First up is
Lower Grand Radio
, an Internet-broadcasting station based out of West Oakland. LGR first came to my attention through the band Meat Market, specifically their drummer and vocalist, Alex Shen. I deejayed a show for the band at Oakland Surf Club's former brick-and-mortar retail space, where they held a pop-up radio station. Ambient noise from the people in the store and a live man-on-the-scene vibe were all part of the appeal. It was just a kitchen table with a mixing board, a couple mics — and a 12 pack of beer.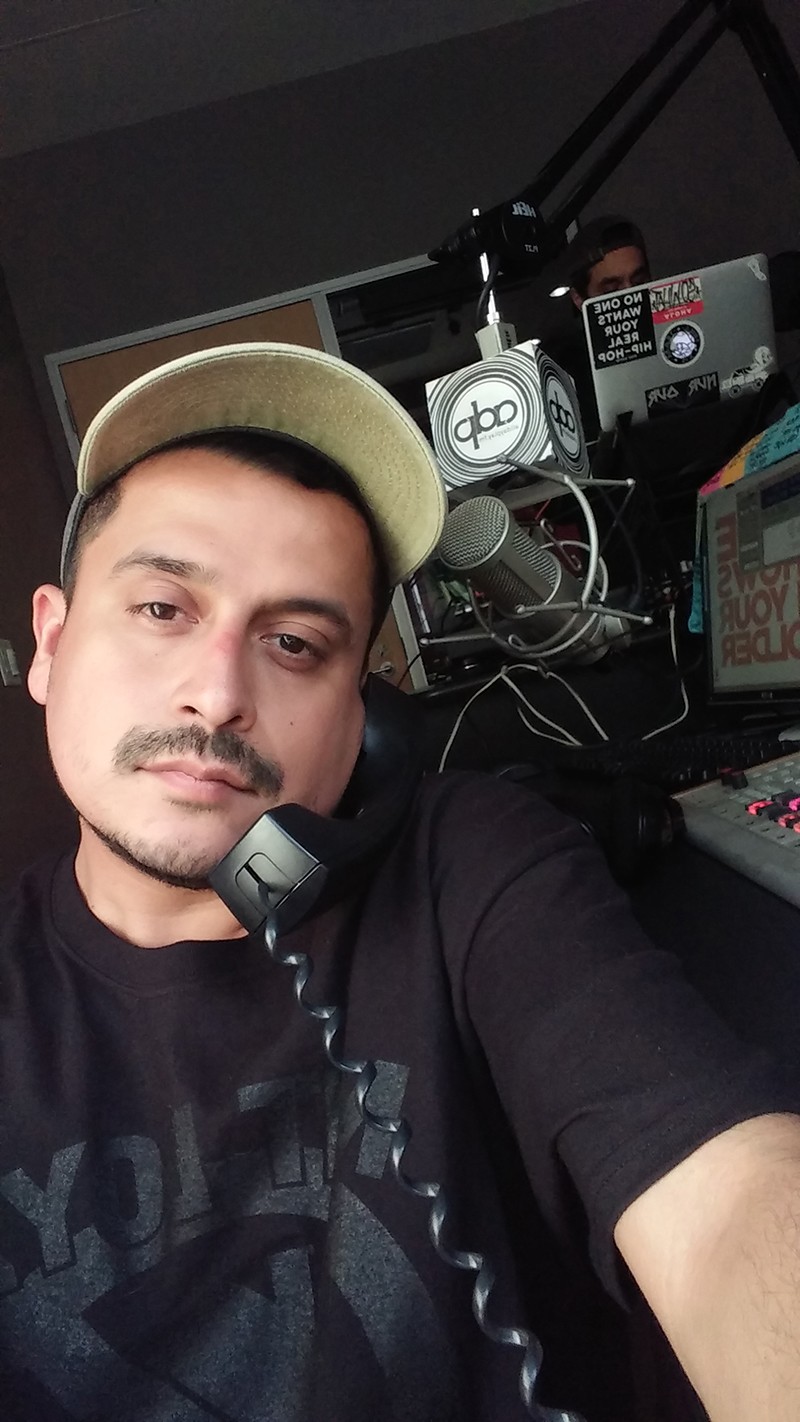 But what I love most about
Lower Grand
is its accessibility. The very first thing you see on their very Web 1.0 site is a call for contributors: "All ideas are welcome." This open-door policy has led to DJs that vary from professional and amateur to everything in between. All shows are accompanied by a wildly positive real-time chat room, free from the too-cool, armchair-DJ trappings of many other streaming mix shows. Musically, the programming varies: garage, punk, psych rock, vintage house mixes, even advice columns and politics.
One show in particular is "Las Brujas Radio," hosted by DJ Namaste Shawty and rapper Queens D. Light. Part live-mixing and part self-care podcast, it captures the station's anything-goes spirit at its best.
Check it out at LowerGrandRadio.com.
Located inside Youth Radio's downtown Oakland headquarters,
All Day Play
FM is another amazing Internet-radio presence. The actual location is easily identifiable, what with large, streetfront windows that give passersby a front-row seat to the station. Deejaying there feels a bit like hanging out in fishbowl: People stop, watch, knock on the glass, and kids even put their ears up to the window to listen.
For the unfamiliar, Youth Radio is a Peabody Award-winning production and education program that specializes in giving youth access to broadcasting and media-training inside a state-of-the-art studio. As a graduate of Youth Radio myself, I can't overstate the program's positive impact on my life.
All Day Play
's massive archives include shows from many respected DJs: up-and-coming talents such as SHRUGGS, Meleswave, and The More Vibes crew, who play the latest in new rap and club tracks; and also veterans of scene, like the Wild n Krazy Kids crew, Davey D, and Tim Diesel, who play different tracks than what you'd hear when they gig at clubs, giving insight into the music they're truly passionate about.
Dig deep into the
All Day Play
archives and you'll find shows from the late Matthew Africa, which highlight obscure soul, funk and hip-hop. Or you might enjoy "Stay Hatin,'" a semi regular Youth Radio program that gives equal time to showcasing the hardest regional rap. Socially conscious shows such as "The Parked Car," hosted by Isa and Talia, pair laid-back music and intelligent conversation. And musicians also deliver programs that offer peeks into their lives and creative processes, such as Cloud rap originator Squadda B's show "Guns and Ammo."
Basically, there's something for everyone on All Day Play's 24-hour playlist. Tune in to ADP.fm — or pass through and knock on the glass next time you're walking downtown.