As the
Contra Costa Times
reports, Lil B's duplex in Concord caught fire last week. In an unparalleled act of compassion towards the basedGod, neighboring fifteen-year-old Mateo Ysmael alerted Lil B to the fire in time to ensure his safety.
[jump] The report rather amusingly describes Lil B as an "aspiring hip-hop artist," a characterization that the throngs of dedicated #TaskForce members sure to descend upon
Berkeley's Memorial Glade for his surprise free performance tonight
will prove to be an understatement. The concert starts at 7 p.m.
"Rare" is a favorite word of Lil B's, and though his understanding of it is somewhat expanded, the traditional definition applies to his infrequent live appearances.  
The rapper's fans will be happy to know he's alive and well. Coverage of the fire appeared to show cause for concern.
"I'm grateful to be alive," Lil B said in the report. "If that kid didn't come knocking on my door…" 
Lil B took to Twitter to process the trauma.  
Thank you to the contra costa county fire department! For helping and loving me, thanks to the battalion chief and red cross thank u – Lil B

— Lil B From The Pack (@LILBTHEBASEDGOD) January 16, 2015
And to ask for money. 
Lil B studio almost just burnt down pray and send him love, his paypal [email protected] support lil b directly! Firefighter love – Lil B

— Lil B From The Pack (@LILBTHEBASEDGOD) January 15, 2015
As for the family of Mateo Ysmael, whose half of the duplex absorbed most of the damage, they
launched a crowdfunding campaign
to offset some of the cost of their lost belongings. It has currently raised $528 of its $5,000 goal. It's unknown how much money Lil B raised, but the Ysmael family certainly lacks the asset of his million-plus Twitter following.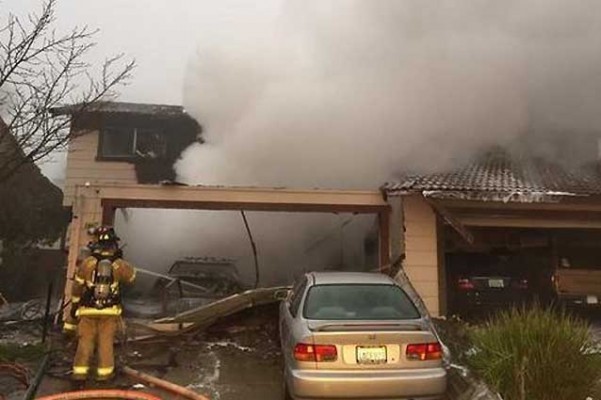 Perhaps #TaskForce should rally for the Ysmael family as well.