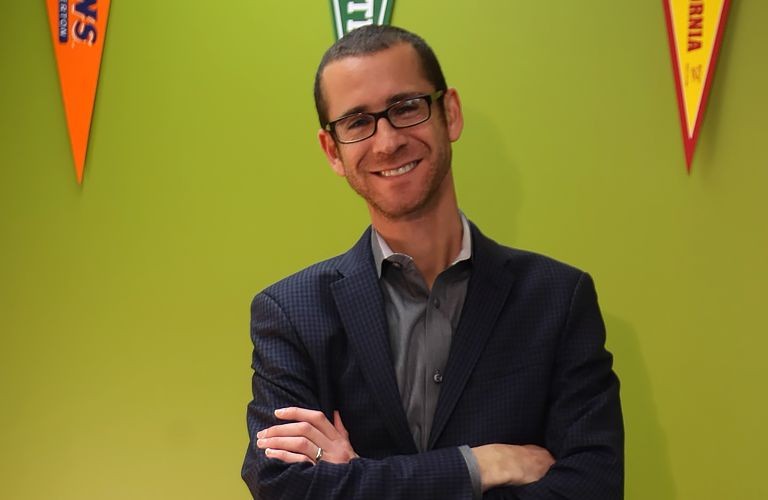 Oakland Mayor Libby Schaaf announced today that she has hired David Silver, a former education nonprofit executive and public school principal, as the city's director of education. In that position within the mayor's office, Silver will serve as a chief policy advisor to Schaaf and will partner with the Oakland Unified School District. Silver previously served as the chief executive officer of College Track, a national Oakland-based nonprofit that provides long-term support to students from underserved communities — from ninth grade through college.  
"David Silver has demonstrated a unique ability to pursue and implement strategies to ensure Oakland students succeed in school — with a special focus on correcting unacceptable disparities for underserved communities," Schaaf said in a statement today. "I am committed to ensuring that David has the resources and support to transform my vision of a cradle to career pipeline into reality, creating a true continuum of excellence from pre-K through K-12 and beyond. Oakland will only succeed if our kids do."
[jump] The Oakland Public Education Fund — a private nonprofit that is a partnership of the Rainin Foundation, the New School Venture Fund, the Rogers Family Foundation, and the Packard Foundation — is funding the city's director of education position through a multi-year grant. 
According to a release from the mayor's office, over the past four years at College Track, Silver led the organization through a period of growth — from serving 900 students to more than 2,000 and increasing the annual budget from $4.5 million to $15 million. And 94 percent of the program's students are now accepted into four-year colleges. Silver, who lives in the Dimond/Laurel neighborhood, said in a statement, "I look forward to leveraging my experiences and relationships to strengthen education in the city I love. I have worked in education in Oakland since 1997, and I have never been more optimistic than today. We have incredible students, dedicated teachers and principals, committed families and community partners, as well as a mayor, superintendent, and School Board with a powerful vision of educational equity, and models of successful schools. This is our time."
Before College Track, Silver was part of a group of educators and families who created Think College Now, a college-focused OUSD elementary school in the Fruitvale neighborhood. He served as Think College Now's founding principal from 2003 to 2011. 
In March, Schaaf also hired the first-ever
transportation policy director in the Oakland mayor's office
.