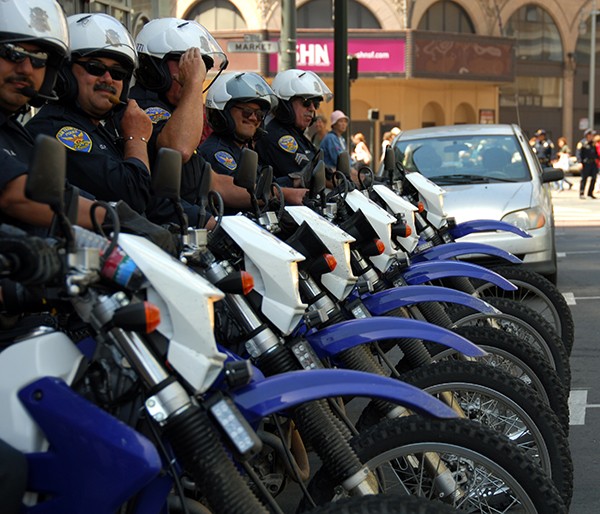 Robberies and homicides are way up in San Francisco this year, but the San Francisco-centric media in the Bay Area is snoozing throughout the whole thing.
Homicides rose an incredible
280 percent, while robberies rose 30 percent
during the first quarter of 2015. So where is the
San Francisco Chronicle
, KPIX, KRON, ABC-7, and KTVU as far as reporting this increase and dealing with this San Francisco crime problem? Where is
Chronicle
columnist Phil Matier who is constantly lambasting Oakland about crime on KPIX TV and on KCBS radio?
[jump] When it comes to San Francisco and crime, the Bay Area media is silent and refuses to make the problem an issue. By contrast, sensationalism, fear-mongering, and the microscope are all reserved for when crime occurs in Oakland.
— Elmano Gonsalves
Oakland native Elmano Gonsalves has been on campaign to set the record straight about his hometown. Gonsalves sends emails almost daily to Bay Area journalists, pointing out biases in news stories about Oakland. The
Express
has been publishing some of his letters.