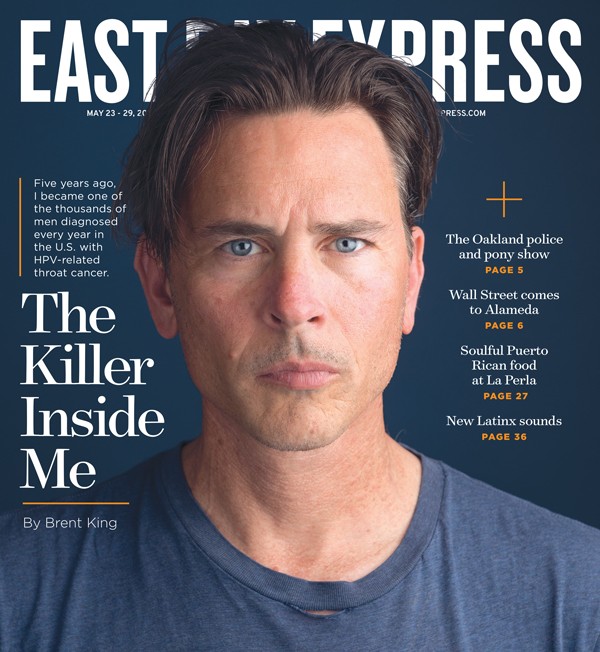 "The Killer Inside Me," Feature, 5/23
A Gift to Others
Bravo! A vulnerable and brave piece, well-written, and astutely observed. What a gift to others that Mr. King has been able to translate a horrible personal experience into a moving and important story.
Juls Aitcheson 
Thank You
Thanks for having the courage to share what must have been some of your darkest moments with us. We share a common path and recovery never ends. I, too, was diagnosed with tongue cancer 23 years ago and neck cancer two years later. I also had hyperbaric oxygen therapy, in my case it was for radiation necrosis (scaring inside the tongue after brachytherapy and external beam).  I wish you the best during your years of recovery. And may your sharing be the beginning of you becoming a patient advocate.
Gerald Green 
Terrifying
What a terrifying story and generous of you to tell it. Good to have a record of what you went through as you continue to improve. I wish you many, many years of wellness in the California sun.
Francesca M. Austin 
A Lesson for All
I empathize with your depiction of the callous treatment you received from some of your health care providers. I have had similar experiences. I am also impressed by how hard you had to fight to receive the therapy you needed. It's a lesson for all of us in our encounters with our health care system. I wish you had pointed out that HPV also causes an estimated 93 percent of anal cancers. Thank you for advocating for the HPV vaccine. Kudos for your riveting writing! All my best wishes for your continued good health.
Dorrie Slutsker 
"Oakland Pony Department," News, 5/23
All About the Horse
Very well written. Thank you for making people aware of what's really going on. You were very right in that end statement, the positive interaction is with the horse, most likely not the officer.
Jennifer Peterson 
A Place for Horses
Please do not discriminate against the cost of having horses — the end result is not just PR, but to reclaim the charm, culture, and history of Oakland. There is a place in the Bay for horses and it doesn't have to be in a racing stable or a petting zoo. Horses, that OPD is taking responsibility for, deserve to be part of our community, in the same manner as dogs and cats.
SBF
"Oakland Failed to Spend $2.2 Million on Anti-Displacement and Homeless Assistance," Blog, 5/22
We Can Do Better
What else is new! Folks in key positions collecting their paychecks, schmoozing and networking amongst folks, talking about the importance of said position they hold, however not working that position. You can't talk about the staff that left if you weren't doing your part in getting the job done. That much money on the table and you do nothing with it!!! Shake down from the top and give jobs to folks that want to make a difference for the community. I'm sure they slept at night in the comforts of their home while the homeless are still on the streets. Ridiculous. Oakland need to do better.
Tanya King
"Anti-Superhero Returns," Movies, 5/23
We Get It
You come off as self-important in this article. We get it, you are too cultured and better than us common folk to enjoy a superhero movie. You referred to Avengers: Infinity War as turd soup. Now I understand we all have different taste, so not liking the movies is fine, but not liking them doesn't somehow make you more important than the rest of us who do enjoy these types of movies.
Oba Olamide Bekele Nkosana