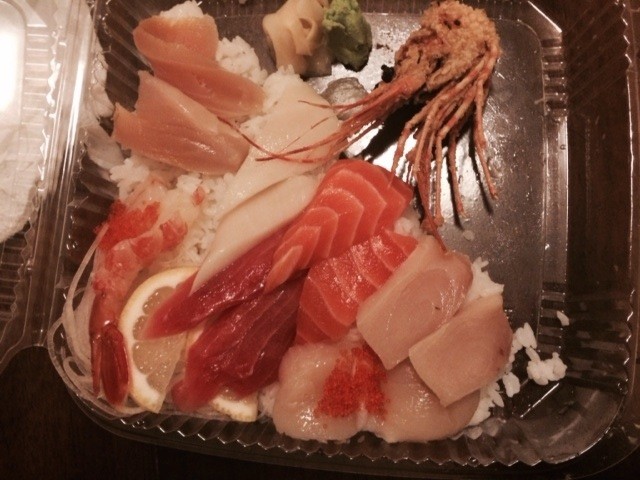 Every so often I come across a restaurant that I like, but for whatever reason it isn't a good fit for a full review — maybe the menu is too limited, or the cuisine isn't distinctive enough to set it apart from other restaurants in the same general category. Still, several of these places wind up in my semi-regular takeout rotation, and, truth be told, they deserve a little more attention.
Here are three newish spots in Oakland that I've been frequenting lately:
[jump] 1. Located in the old Mikado spot,
Shogun Japanese Sushi and Grill
(3417 Grand Ave.) is your standard all-purpose sushi restaurant — a little heavier on the "crazy rolls" than is my usual preference, but the quality of the fish is pretty good. Of particular note is the $20
chirashi
(or "scattered" rice bowl), which is much more generous than other versions that might sell for a few bucks cheaper. It's almost exclusively raw fish (no skimping out by loading the bowl with cooked items), and it's one of the only moderately priced
chirashi
bowls I've found in the area that includes such delicacies as raw shrimp, raw scallop, and, for good measure, a huge deep-fried shrimp head.
2. The Uptown Oakland location of
Suya African-Caribbean Grill
(408 22nd St.) has been open for a little over a year now, and if you haven't had Afro-Caribbean skewers before, you should check it out — especially if you're a fan of spicy food. When the place gets busy, the service can be a bit brusque, but I love both the tilapia and chicken skewers with either the
suya
(West African pepper rub) or jerk seasoning, with the heat dialed up at least to "medium." Suya also makes a decent Jamaican patty (the Caribbean's answer to an empanada).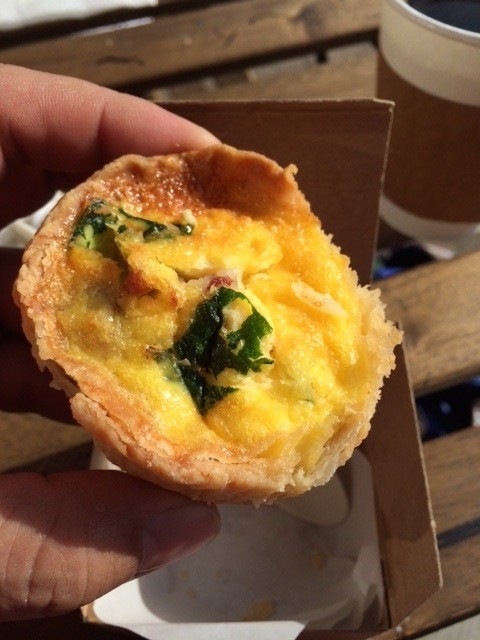 3.
PieTisserie
(1605 2nd Ave.) is a pie shop, not a restaurant, but a lot of folks still aren't aware that the
former pop-up's
new
brick-and-mortar
location near Lake Merritt has been open for about a month now. The individual-portion "mini pies" are probably my favorite thing — especially the filled-to-order coconut cream pie — but it's also worth noting that, on the weekends, PieTisserie serves a mean, quiche-like savory breakfast pie.
Got tips or suggestions? Email me at Luke (dot) Tsai (at) EastBayExpress (dot) com. Otherwise, keep in touch by following me on Twitter @theluketsai, or simply by posting a comment. I'll read 'em all.