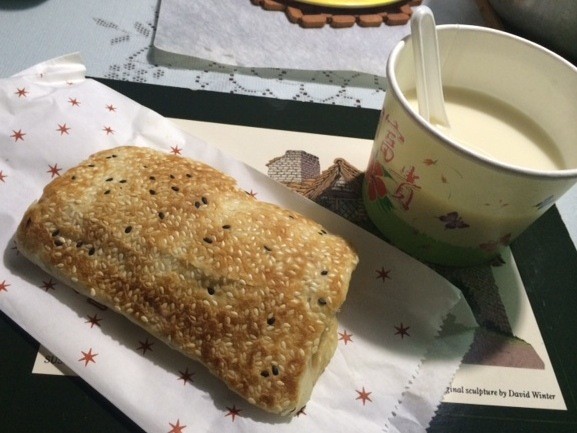 What's Eating You is a semi-regular feature wherein I provide answers to your most pressing East Bay-centric food questions. Send questions to Luke (dot) Tsai (at) EastBayExpress (dot) com, with the subject line "What's Eating You."
Dear Luke,

The East Bay has no shortage of delicious food, but every now and then, there's something I can't find like West Indian chicken curry roti or arepas. I'm curious to know what speciality dishes you can't find in the East Bay that you wish you could. Maybe this will inspire some of our local entrepreneurs to start a food truck or pop up.

Thanks,
Young Whan

[jump] Dear Young Whan,
First off, have you familiarized yourself with
Daniel
, the roti man of West Berkeley? If not, you need to get on that, STAT. As for my personal East Bay wish list, here are a few dishes and food genres that come immediately to mind.
1. Pierogi
Many of the foods I miss the most are ones that were readily accessible when I lived on the East Coast. Case in point: The East Bay is a relative wasteland for Eastern European cuisines, especially after
Chopin Cafe
, a wonderful, family-run Polish spot in Walnut Creek, closed a while back. At least now there's
Mama Papa Lithuania
(1241 Park St., Alameda), which is where I get my
borscht
and stuffed cabbage fix, but where's a guy to go if he wants a decent plate of pierogi?
2. Street-Style Halal Chicken and Rice
These days, Halal food carts — offering heaping containers of grilled meats, turmeric-tinged rice, and mysterious, habit-forming "white sauce" — are ubiquitous in New York City. Here in the East Bay? Not so much. And that means I've had to resort to making
Halal chicken and rice
at home.
3. Steakhouse
I'm certainly not the first to bemoan the East Bay's lack of a bona fide steakhouse — say, something along the lines of
Peter Luger's
in New York. Are there enough deep-pocketed aged-porterhouse connoisseurs around here to support such an operation? It's an open question.
4. Swedish Food
I love
Nordic House
(2709 San Pablo Ave., Berkeley) as much as the next person, but why isn't there a sitdown Swedish/Scandinavian restaurant in our neck of the woods — somewhere other than IKEA where I can get a plate of Swedish meatballs or, if it isn't too much to ask, some Hasselback potatoes?
5. Taiwanese breakfast
I was happy to learn that Uptown Oakland's
Taiwan Bento
(412 22nd St.) recently started serving house-made soy milk and steamed pork buns in the mornings, and the
jian bing
from
Tian Jin Dumplings
(989 Franklin St., Ste. B) helps scratch the itch, but I still haven't found a place that serves my favorite
Taiwanese breakfast dishes
:
dan bing
(aka Taiwanese egg crepes),
fan tuan
(a conveniently portable combination of sticky rice wrapped around pieces of fried cruller, pickled vegetables, and dried pork "floss"), or an even passable version of savory soy milk — spiked, as it ought to be, with chili oil and tiny dried shrimp. Please, someone make it happen!