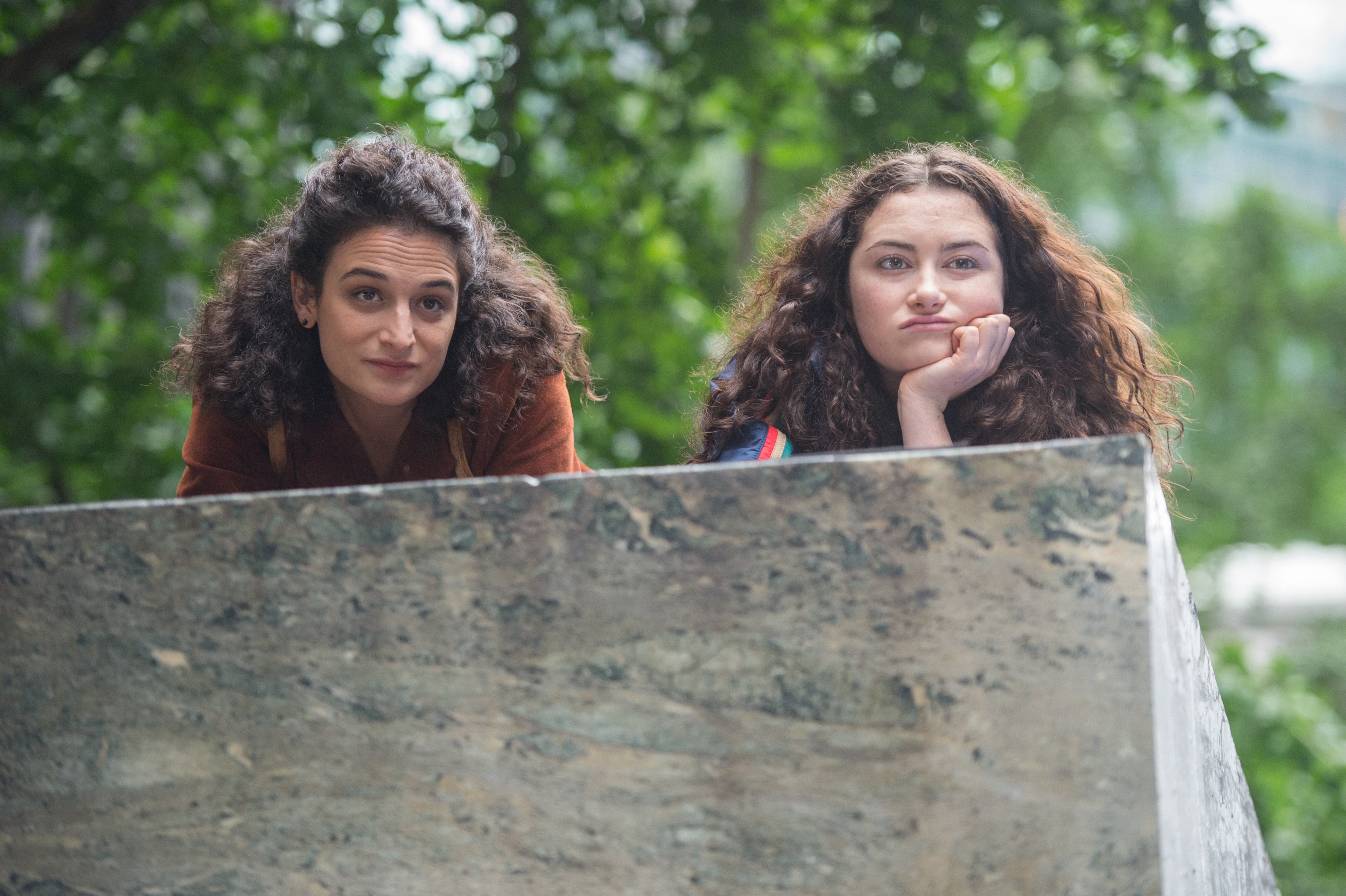 Urban outfitters: Jenny Slate (left) and Abby Quinn in
Landline
.
Gillian Robespierre's
Landline
floats one of the movies' most irresistible propositions, that somehow "real life" could be as witty and entertaining as a sitcom if we squint our eyes hard enough. The followup to
Obvious Child
, director Robespierre's 2014 "abortion comedy,"
Landline
comes equipped with a blue-chip cast: Edie Falco and John Turturro as the parents of two student-age daughters, played by Jenny Slate (from
Obvious Child
) and Abby Quinn, negotiating the hurly-burly of Manhattan life in 1995. The time frame is only significant if we remember that in those days, most people had to be close to home to receive phone calls. Otherwise it might as well be titled
Girls' Town
.
Dana (Slate) and her younger sister Ali (Quinn) are hardly ever home. When they aren't managing their busy social lives – Dana is engaged to a human doormat named Ben (Jay Duplass), Ali goes out for clubbing and sex, and both dabble in pharmaceuticals – they naturally worry about their folks. Alan (Turturro) is an ad copywriter with a sideline as a playwright. The girls think his new play stinks, but worse than that is the recent revelation that the old boy is having an affair. Their mother Pat (Falco), a feisty political type, merely hides her smoking from the rest of them. "We're a family of cheaters," enthuses one of the girls.
Cue snappy "urban" dialogue by Robespierre, Elisabeth Holm, and Tom Bean, and much love-life heavy traffic. Do people and their parents ever actually talk to each other like this? Well, no, not usually, but it's nice to imagine they do. That's why we go to movies. The show belongs to Quinn's Ali, with a strong assist from Slate and Falco, who looks as if she could beat the crap out of Turturro. Situational ethics, anyone?