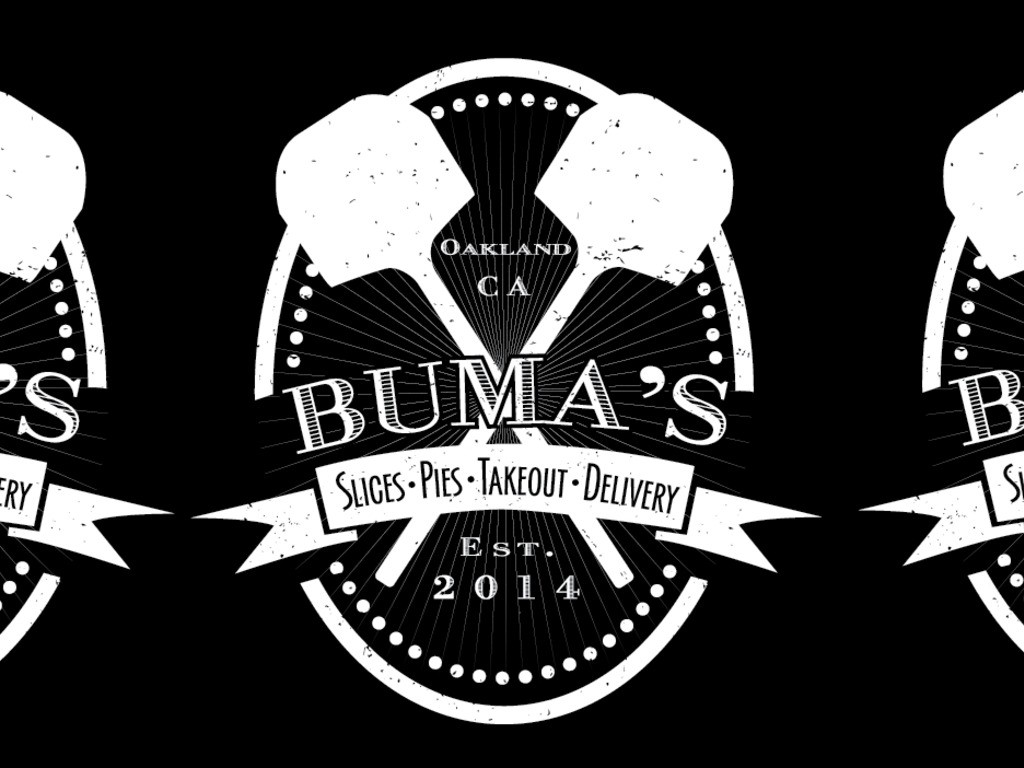 The last time we heard from Jon Kosorek, the chef had just closed Marrow (325 19th St.), the
miraculous little sandwich shop
where he'd butcher a whole pig and turn it, variously, into
porchetta
sandwiches, tacos, and seared head-cheese breakfast plates. But the Uptown Oakland spot never quite caught on the way he'd hoped, and a series of challenges in Kosorek's personal life helped solidify his
decision to close Marrow
in July.
[jump] Now, Kosorek is ready to reopen the restaurant, but this time with a more low-key concept that he believes is a better fit for the neighborhood:
Buma's Pizzeria
, a "very simple frickin' New York-style pizzeria" that will serve slices, whole pies, salads, and New York-style buffalo wings. The pizzeria will also deliver to a fairly large portion of Oakland.
"There's nothing fancy about what we're going to be doing at all," Kosorek said.
When Kosorek first closed Marrow, he had hoped to make a clean break and sell the space outright, hopefully recouping a chunk of the money he'd put into the restaurant. In the end, Kosorek said he never got a reasonable offer, so he decided he might as well convert the space into what he'd come to believe it should have been all along. "You walk in those doors, and it just sort of feels like it should be a pizzeria," he explained.
Kosorek, a native of Albany, New York, said he grew up eating the kind of New York-style he hopes to recreate at Buma's — with a crust that's crunchy and chewy and that flops a little bit when you pick up a slice. The dough will be made with a long fermentation process, using a natural starter that Kosorek said he's been cultivating for the past three years. And, unlike many California-style pizza shops, Buma's will keep things simple as far as toppings are concerned: "There will be no duck confit or pomegranate," he said. "Nothing weird."
Kosorek explained that at Marrow he ended up feeling like he was fighting the system just to make a point. As a result, he wound up serving food that people in the neighborhood felt was too fancy and too expensive. At Buma's, Kosorek will use good ingredients, but he doesn't want to push any agenda. "I want to take away all the bullshit," he said.
That's not to say that Buma's won't be dedicated to its own cause: The restaurant is named after the nickname of Bahram Morid, a close friend of Kosorek's who recently died after a long battle against brain cancer. One percent of gross sales at Buma's will be donated to support brain cancer research.
Kosorek said he isn't planning a major renovation on the former Marrow space, but he did have to install some new kitchen equipment — most significantly, a Marsal gas deck pizza oven. To help pay for that expense, he just launched a
$15,000 Kickstarter campaign
that will run through January 1. It's an ambitious goal — to try to raise that amount in just two weeks, right at the height of the holiday season to boot. But Kosorek said he wanted to move fast. If all goes well, he hopes that Buma's will be ready to open by early January. As of this posting, the crowdfunding campaign is about a fifth of the way to reaching its target.