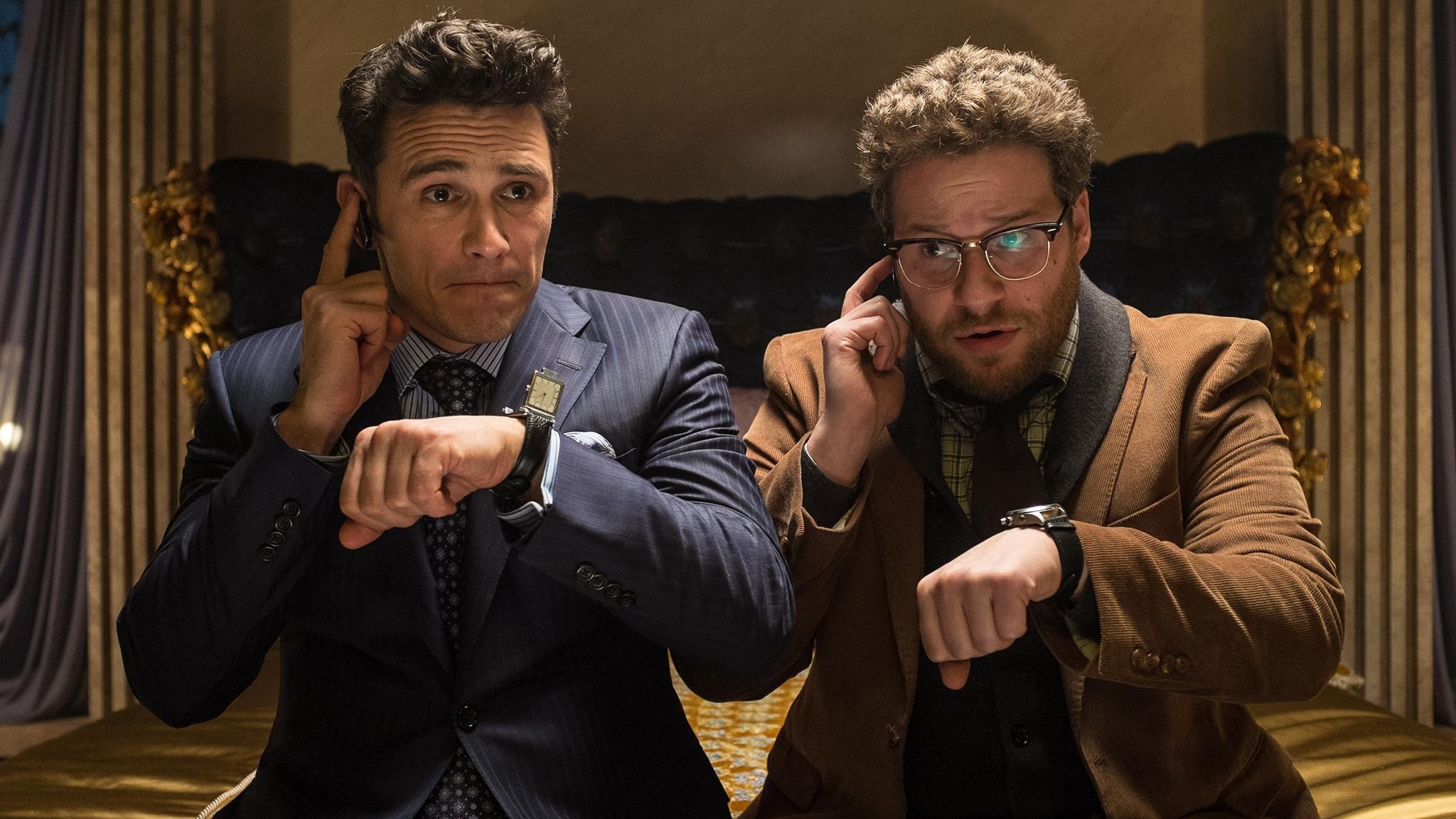 If all you wanted for Christmas was to see
The Interview
, a farce about North Korea starring Seth Rogen and James Franco, then you're about to get your wish. The movie, which was canceled by Sony last week after hackers threatened to attack any movie theaters that screened it, will air starting on Thursday in select East Bay theaters.
[jump] The New Parkway in Oakland is one movie house that will air the beleaguered film starting 11:30 p.m. on Christmas day, and will continue throughout the week. Schedule
here
. The Elmwood theater in Berkeley will also
show the film
on December 25 at 4:45, 7:15, and 9:30 p.m. 
Sony released an official statement today:
"We have never given up on releasing The Interview and we're excited our movie will be in a number of theaters on Christmas Day," said Michael Lynton, Chairman and CEO of Sony Entertainment. "At the same time, we are continuing our efforts to secure more platforms and more theaters so that this movie reaches the largest possible audience."

"I want to thank our talent on The Interview and our employees, who have worked tirelessly through the many challenges we have all faced over the last month. While we hope this is only the first step of the film's release, we are proud to make it available to the public and to have stood up to those who attempted to suppress free speech."
Rogen was understandably pleased when he heard the news, and tweeted that "Freedom has prevailed!"
The people have spoken! Freedom has prevailed! Sony didn't give up! The Interview will be shown at theaters willing to play it on Xmas day!

— Seth Rogen (@Sethrogen) December 23, 2014
And James Franco had this to say (not really):
James Franco and Seth Rogen celebrate the release of 'The Interview' on social media: http://t.co/dDNX7IwGlE pic.twitter.com/TtmezgyILa

— Entertainment Weekly (@EW) December 23, 2014
While we may be "peanut butter and jealous" (as Franco says), we think there are about a
dozen more interesting films screening on Christmas day
. Still, it's pretty cool that hundreds of indie theaters (the
Times
reports that Sony is aiming to screen the movie in 200–300 theaters) have stepped up to flip censorship (and North Korea) the bird. After all, your unalienable right to watch a screwball comedy in order to avoid your family this holiday is one that's protected by several constitutional amendments, we're pretty sure.
The real question is: Is
The Interview
any good? If you go see it, let us know.
[embed-1]