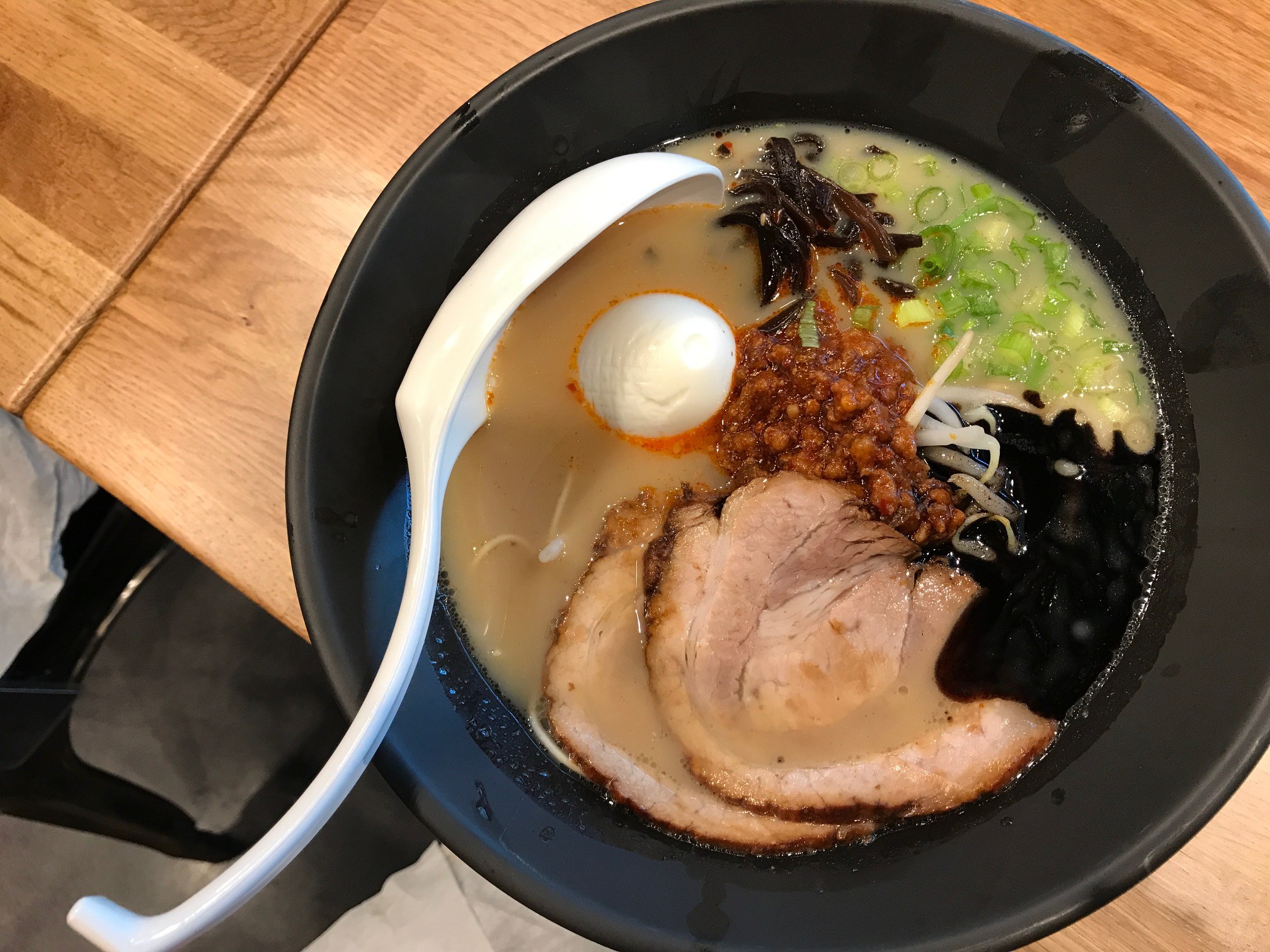 For ramen geeks, Ippudo hardly needs an introduction. The chain first opened in Fukuoka, Japan, in 1985, eventually expanding into 13 countries. The Ippudo in New York City opened in 2008 and remains legendary for its long lines and milky, Hakata tonkotsu ramen.


On Friday, July 28, Ippudo opens for the first time on the West Coast. The Berkeley branch, located at 2015 Shattuck Ave., will be the 17th Ippudo in the world, and likely the first of several in California. Another is already planned for San Francisco. Ippudo regional director Masaki Ogawa said the company's goal is to open 300 restaurants outside of Japan by 2025, including more in the United States.


The Berkeley restaurant sports a contemporary, industrial look with wood, red, and black accents, and a kitchen strikingly enclosed in glass. Think of the atmosphere this way: The restaurant bills itself as "Japanese ramen noodle brasserie."


At a media event yesterday, Ogawa emphasized that Ippudo is all about the marriage of ramen and premium sake. Ippudo will offer eight sakes by the glass along with other Japanese beers and beverages.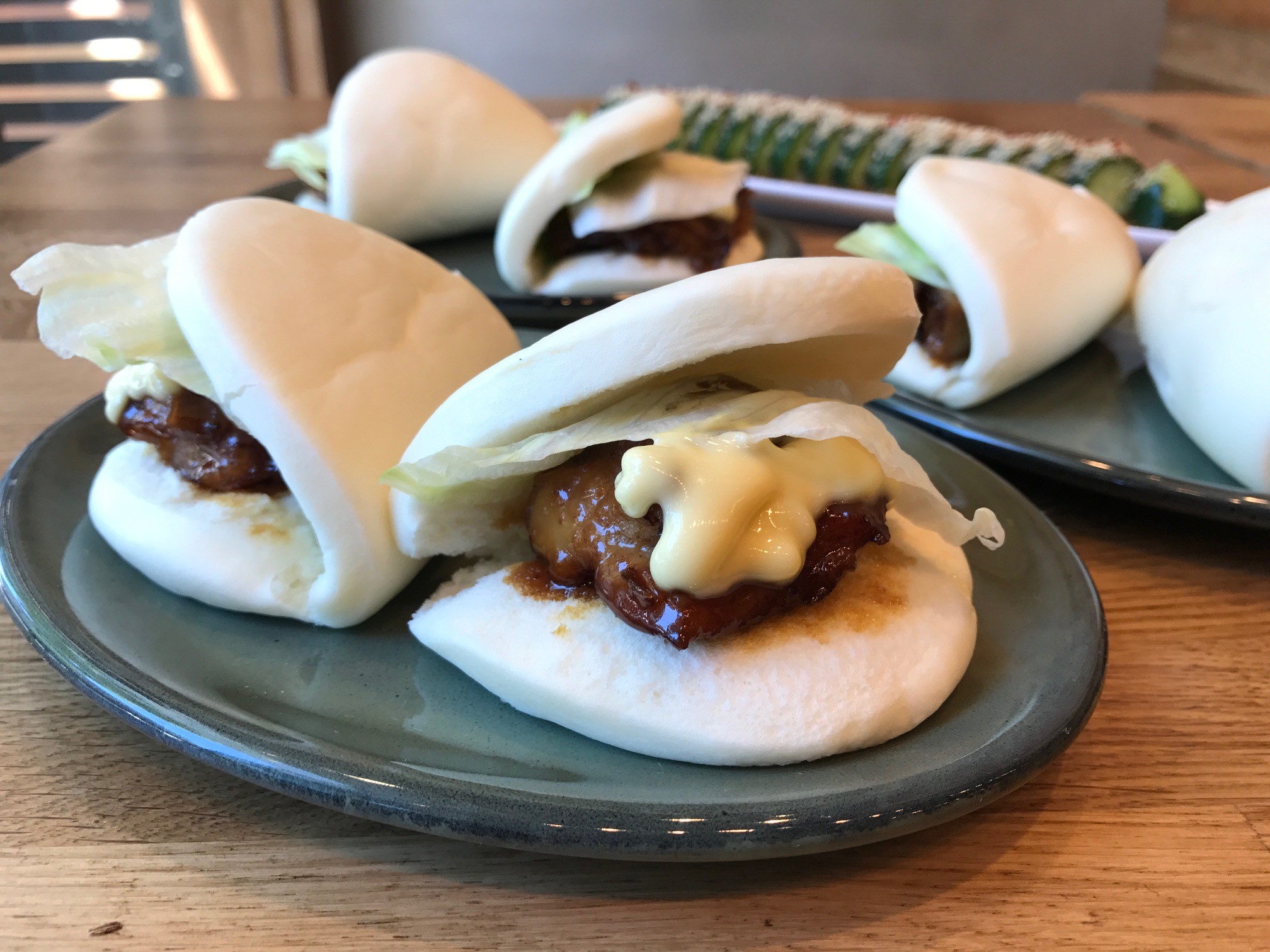 Four ramens form the core of Ippudo's menu: shoyu ($13) and three variations on tonkotsu, the broth of which is made by boiling pork bones for 18 hours. You can go classic ($14), "modern," topped with an umami-rich miso paste ($15); or spicy ($16). Of course, all bowls come with pork belly, bean sprouts, mushrooms, and scallions, with options to add extras that could easily up the price $20. All versions are served in heavy bowls intended to keep its contents piping hot.


There are also a slew of appetizers, rice bowls, and desserts. The most famous of the non-ramen offerings are the steamed pork belly buns ($9), a lighter take on the Taiwanese classic.


There is nothing on the menu that is unique to the Berkeley location yet, but Ippudo representatives said new items might be added down the line.


While most local ramen houses use the ubiquitous Sun Noodle brand, Ippudo makes its own thin, straight noodles inside the Berkeley restaurant. It's a complicated process — including intense monitoring of the temperature and humidity — until the noodles are finally cut and rested for two days before landing in a diner's bowl.


A final note: Ippudo won't provide to-go containers for leftovers, so if you're a dainty eater, bring your own tupperware.
Ippudo opens to the public July 28, 2015 Shattuck Ave, Berkeley.