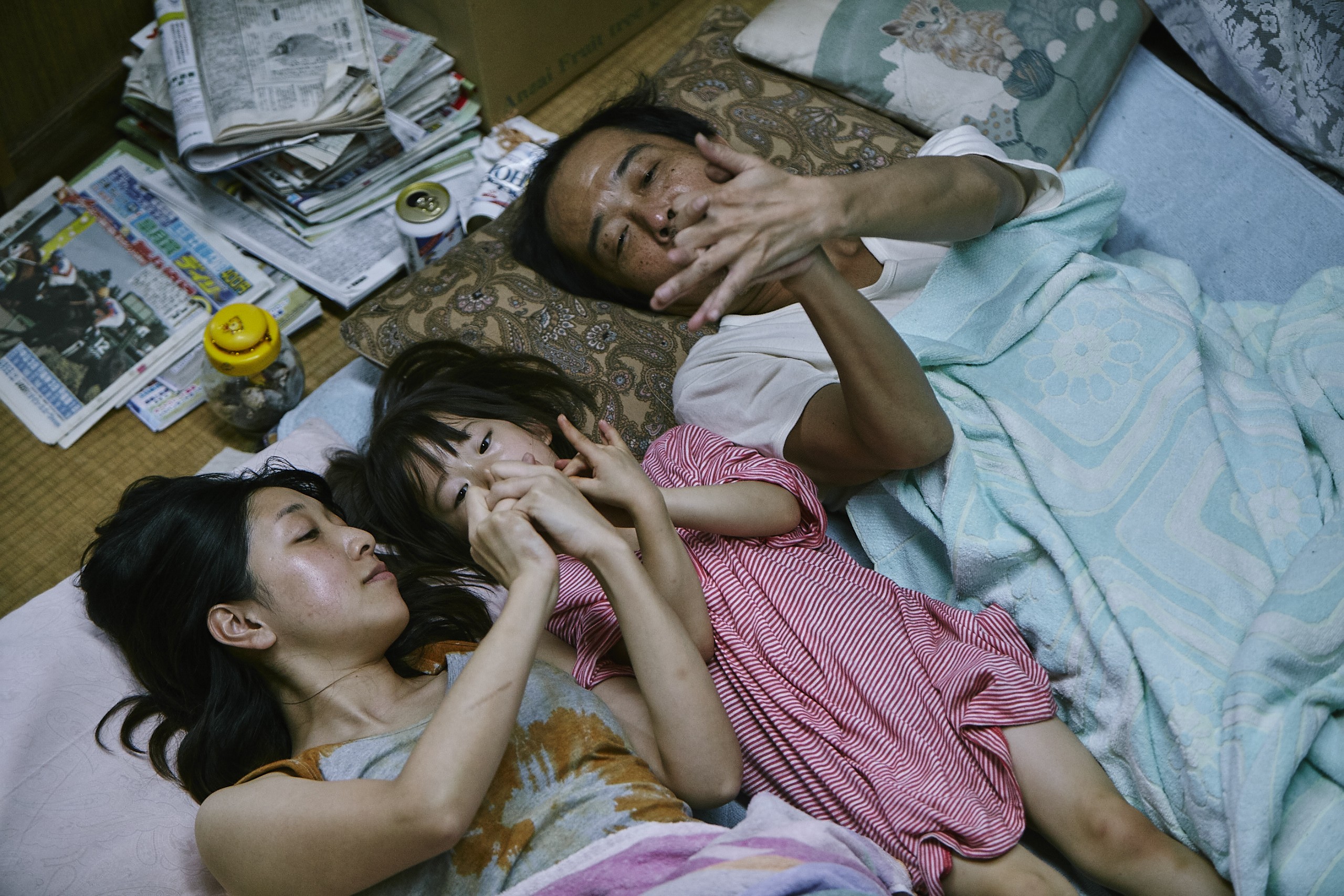 Japanese filmmaker Hirokazu Kore-eda's 2004 Nobody Knows is one of the most poignant films in his catalogue, the story of a family of young siblings abandoned by their mother. Kore-eda's latest, Shoplifters, which won the Palme d'Or at this year's Cannes Film Festival, continues that empathetic thread. Its working-class family inhabits a cramped, grubby little house in a downscale Tokyo neighborhood, and true to the title, they survive by boosting food and cleaning products at the grocery.
Led by Osamu (actor Lily Franky), a construction day laborer and father of the group, everyone in the perennially hungry family has a little angle. Mom Nobuyo (Sakura Andô) works in a commercial laundry and steals things. Granny (the late Kirin Kiki) spends her time wheedling money out of her prosperous stepson across town. Pre-teen son Shota (Jyo Kairi), who does not attend school, has shoplifting down to a fine art. He also instructs Yuri (Miyu Sasaki), a little neighborhood girl adopted by the family after her real parents misplaced her, in those same dark arts.
Meanwhile, cousin Aki's (Mayu Matsuoka) job as a sex booth worker — a "male virgin killer," as she calls it — brings in much-needed cash. Could it be that this "family" is actually non-relatives gathered together for protection? We fear for them. In their way, they're a loving family, but the expensive, bustling city is eating them alive.
Actor Andô's performance as Nobuyo is especially moving; she wanted children but never gave birth. Nobuyo dearly loves little Yuri, whom the police think has been murdered by her mother — missing person reports appear on TV. "Only son" Shota begins to have doubts about his way of life. The center cannot hold in writer-director Kore-eda's warm-hearted yet coolly indignant account of a stressed out urban nuclear unit. Like the lost kids of Nobody Knows, they're people whom nobody wants, yet they persevere. Another Kore-eda tale of hard-pressed individuals struggling to live "normal" lives in spite of it all. Get out your handkerchiefs.
[embed-1]