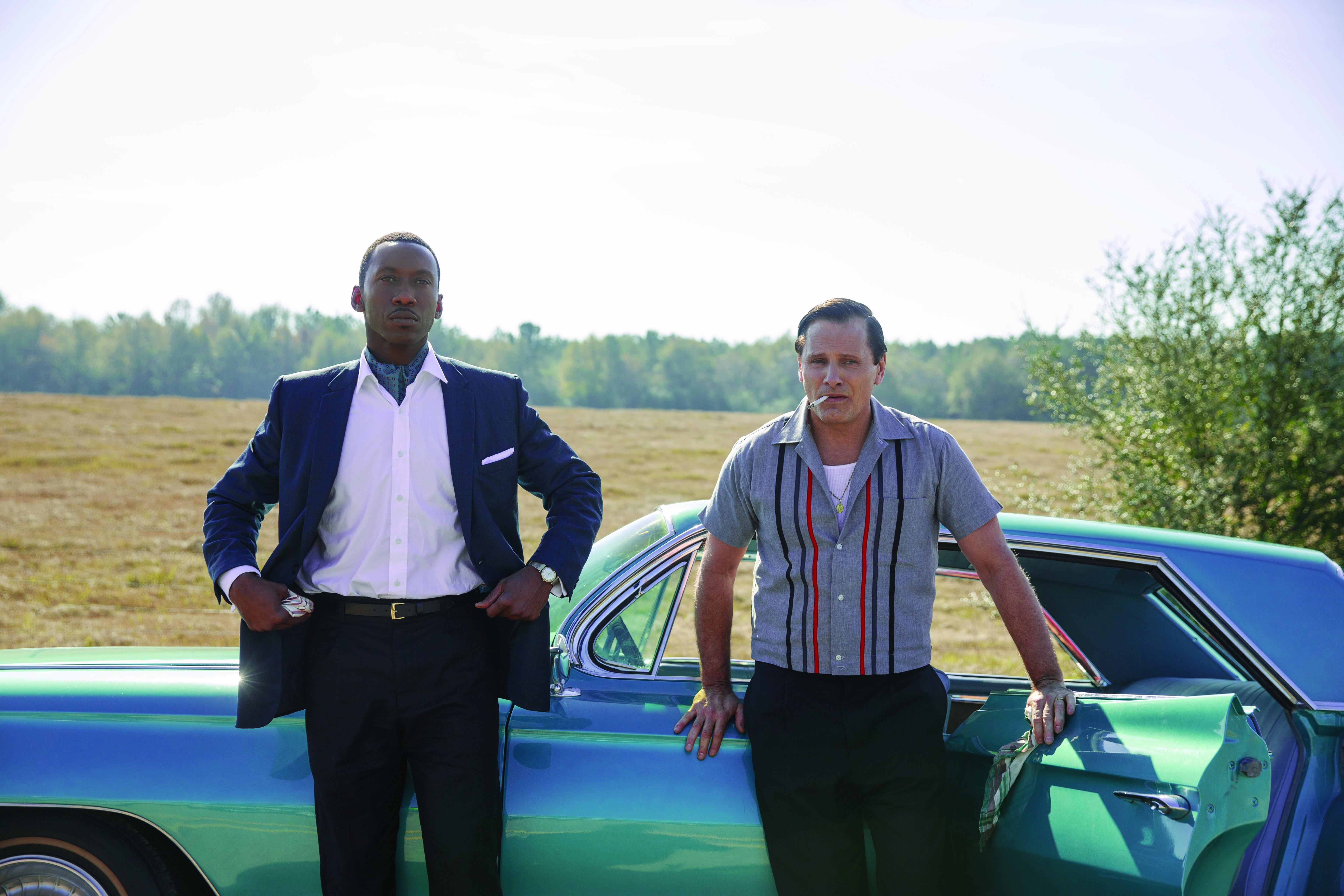 We should probably be leery about
Green Book
. After all, from afar it smells suspiciously like
Driving Miss Daisy
rewritten for male actors. And haven't we already seen too many movies in which hard-headed members of mismatched social groups encounter their opposite number and, after a few comic and/or strife-laden scenes, learn valuable life lessons from each other?
All of which is arguably accurate in this case, but that facile analysis does not take into account the power of personality — something that both Mahershala Ali and Viggo Mortensen have in abundance. The two actors, as a pair of fish-out-of-water, chance acquaintances making a potentially perilous road trip through the Deep South in 1962, put the movie into the what-the-hell-it's-fun-to-watch category. It's directed by veteran provocateur Peter Farrelly (
There's Something About Mary
) from a screenplay he wrote with Nick Vallelonga and Brian Hayes Currie.
Tony Lip (Mortensen, in deep Italian-American mode), real name Tony Vallelonga (the inspiration for his son's screenplay), is a connected Bronx tough guy who's about to lose his bouncer job at the Copacabana night club while the place gets redecorated and needs a gig to tide him over. Best-selling African-American jazz and classical pianist Don Shirley (a very prissy Ali) is going on tour with his trio and needs some muscle to handle eventualities down South, as well as to drive Dr. Shirley's car. If all Tony did was beat up menacing racist yokels, the movie would still be fairly entertaining, but it turns out the hired goon has a heart, and the cosseted recording artist does, too. They don't exactly fall in love — they merely come to see the other's point of view.
Filmmaker Farrelly has made a career out of his characters' outrageous behavior. It's a pleasure to see him easing up on the fish-hook-in-the-nostrils humor with actors as sharp as Mortensen and Ali. In their predictable way, Tony Lip and Dr. Shirley give us hope for the future.
[embed-1]