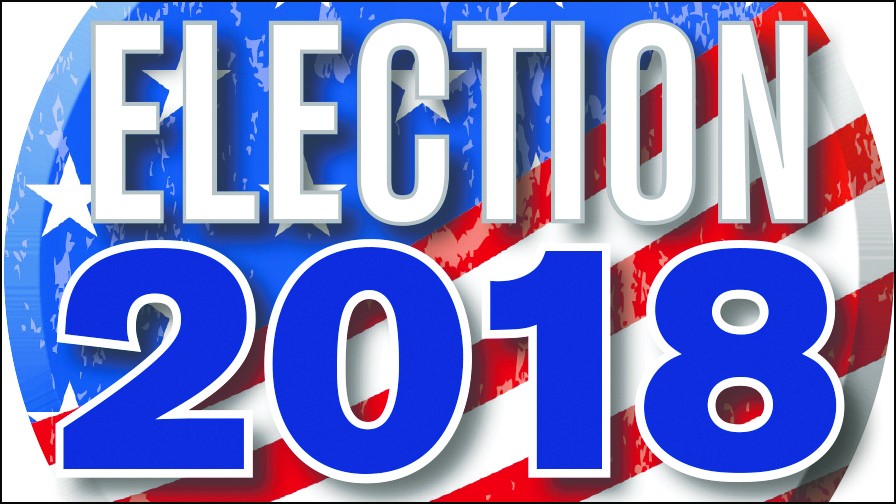 Here are our endorsements for the Nov. 6, 2018 election. We begin with races for local offices and ballot measures, followed by statewide races and propositions:
Oakland Mayor: Libby Schaaf
We endorsed Libby Schaaf for mayor in 2014, and we're endorsing her reelection bid this year for two main reasons: She's been a better mayor than many people have given her credit for and because none of the candidates running against her has the experience and qualifications needed to run a complex city like Oakland.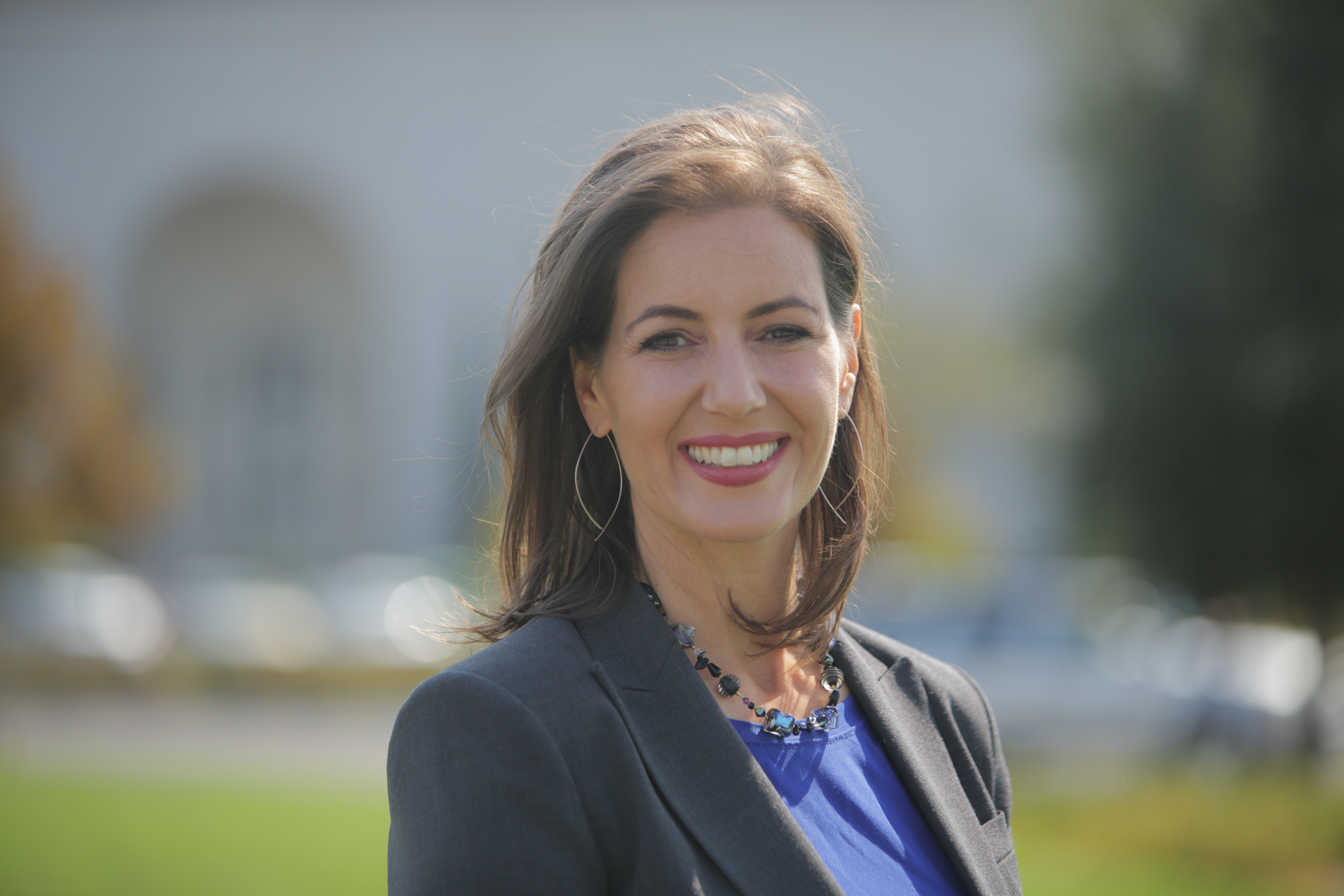 Schaaf, no doubt, has faced her share of problems and missteps: most notably, the 2016 Oakland police sex exploitation scandal and the tragic Ghost Ship fire that same year. But she also has had successes for which she doesn't often get her due: The city is in better financial health than when she took office and has operated more efficiently and competently under City Administrator Sabrina Landreth; violent crime has continued to trend downward; police shootings and use of force cases have declined; and the city is finally starting to build much-needed housing.
We've been disappointed at the slow pace of affordable-housing construction, and we think it took Schaaf too long to address the city's growing homeless issues, but we believe her 17K/17K plan to provide 17,000 new units of housing in Oakland and protect 17,000 residents from displacement by 2024 is worth pursuing.
We're also impressed by the transformation of Cat Brooks, who has gone from being perhaps the most militant activist in the East Bay to a thoughtful and measured candidate. But Brooks has never held elected office before nor run an organization with thousands of employees like the city of Oakland. We also have doubts about her judgment. A year ago, for example, she was advocating to defund the Oakland Police Department by half — a position she now admits was a nonstarter. Still, we hope Brooks stays in politics and runs for council in two years in her West Oakland district.
Pamela Price, the other top candidate in the race, chose not to seek the Express' endorsement (and we didn't endorse her for district attorney in June).
Oakland Council Dist. 2: Nikki Fortunato Bas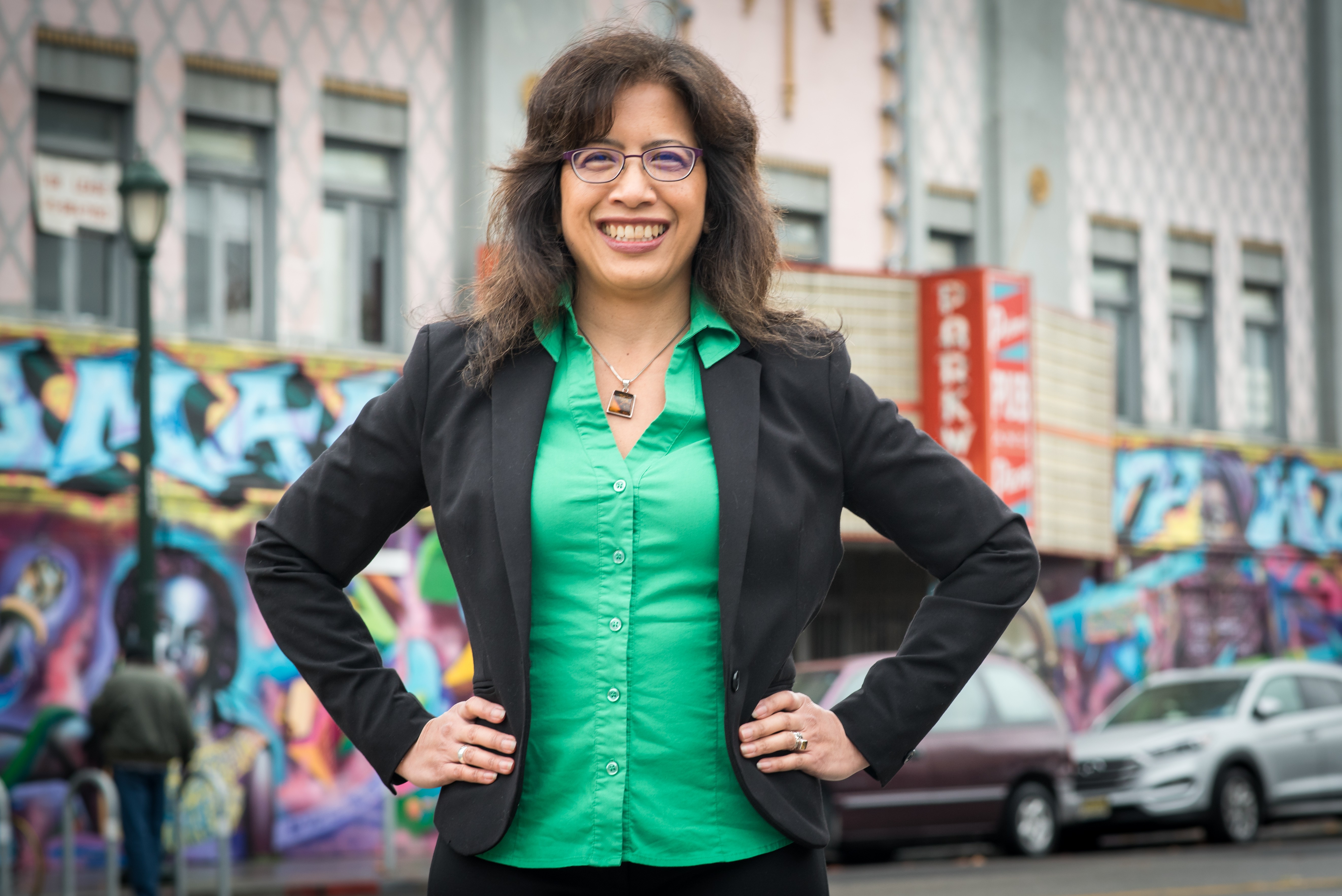 This was one of the toughest decisions for us, because we like both incumbent Councilmember Abel Guillen and challenger Nikki Fortunato Bas. Indeed, we think either is a great choice, but we give Fortunato Bas the slight edge. We think the former nonprofit leader is one of the smartest and impressive council candidates in this election. We also think she'll be stronger than Guillen in pushing for tenant protections and tougher rent control in Oakland if Proposition 10 passes and will be a powerful advocate for affordable housing.
But, having said that, we also have much admiration for Guillen and his ability to work pragmatically with an often-fractured council to work out viable compromises.

Oakland Council Dist. 4: 1st Choice: Sheng Thao; 2nd Choice (tie): Pamela Harris and Nayeli Maxson
Oakland's City Council District 4 is blessed with three of the best candidates running for any office in this election: Sheng Thao, Pamela Harris, and Nayeli Maxson. All three are extremely smart, and we think all would make fine additions to the council. But we think one stands above the rest: Thao.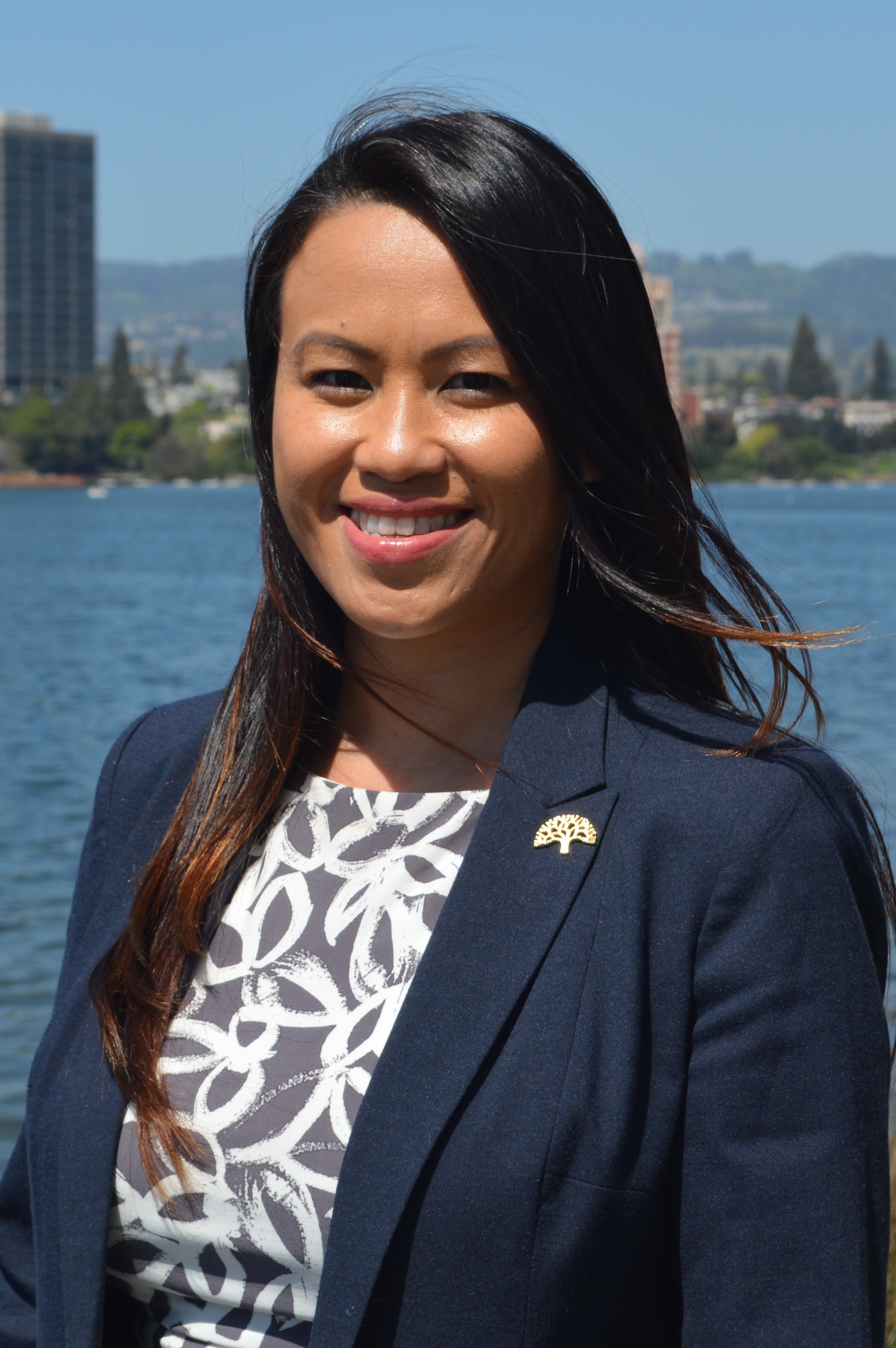 A longtime aide to Councilmember Rebecca Kaplan, Thao was the most prepared council candidate we interviewed this fall. Her command of the many issues facing Oakland is impressive, and we think she could step into the job and be successful on Day One. We also agree with her policy platform: She's pro-tenant, pro-housing (both affordable and market-rate), and a strong advocate for police reform.
Maxson, who used to work for outgoing councilmember Annie Campbell Washington, and Harris, a political newcomer, are also great candidates, and we recommend that D4 voters select them as their second or third picks on their ranked-choice ballots.
Before he dropped out of the race on Sunday, Charlie Michelson was our distant fourth choice in this contest.
Oakland Council Dist. 6: 1st Choice: Natasha Middleton and Mya Whitaker; 3rd Choice: Marlo Rodriguez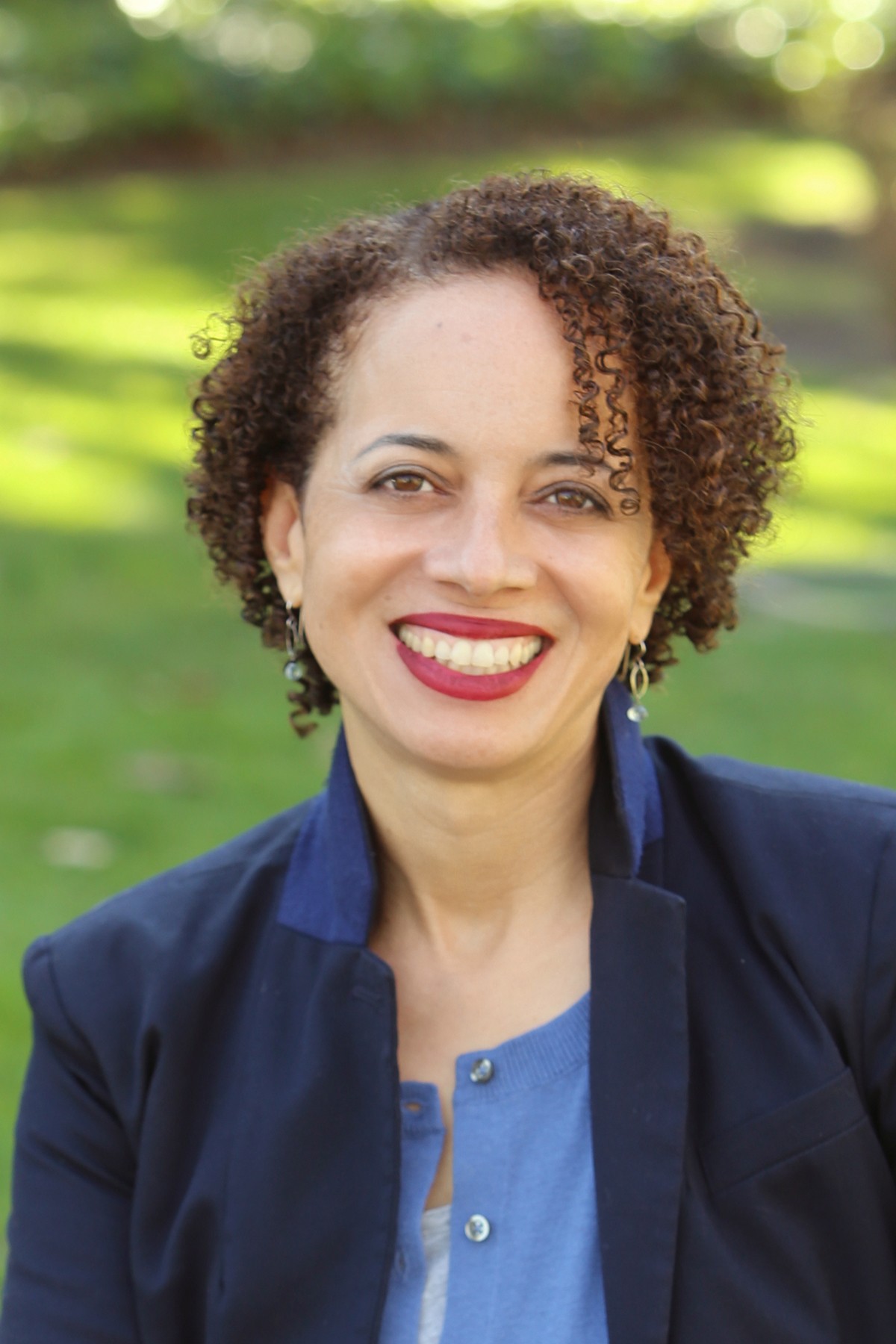 In this contest, candidates Natasha Middleton, Mya Whitaker, and Marlo Rodriguez are running as a slate, urging voters to select them first, second, or third in ranked choice voting. And we agree that they're the top three candidates and that all would represent a significant upgrade over incumbent councilmember, Desley Brooks.
But we give Middleton and Whitaker the slight nod for our co-endorsement for first choice. Middleton, a management analyst at the Alameda County Probation Department, is extremely thoughtful, and we believe she will especially effective in helping Oakland deal with its homeless issues. And we think Whitaker, an East Oakland native and political newcomer, would be a fierce advocate for District 6.
Brooks, who cost the city $2.2 million earlier this year for her assault on ex-Black Panther Elaine Brown, declined to seek the Express' endorsement.
Oakland Auditor: Courtney Ruby
This was by far the easiest choice for us. Courtney Ruby, who served as Oakland City Auditor from 2006 to 2014, was one of the best auditors in the region during her tenure. By contrast, Roberts, who has been city auditor since 2014, has been the worst (see "Watching the Watchdog," 10/11/17).
Oakland School Board Dist. 4: Clarissa Doutherd
We're endorsing Clarissa Doutherd of Parents Voices Oakland, because she clearly understands the serious financial problems that charter schools have inflicted on Oakland public schools. A recent study by In The Public Interest, an Oakland-based watchdog group, revealed that charters siphoned about $57 million in funds from regular public schools last year.
Although we have great respect for her opponent, Gary Yee, a former longtime Oakland school board member and ex-interim superintendent, we think Yee has too often acquiesced over the years to the charter school industry.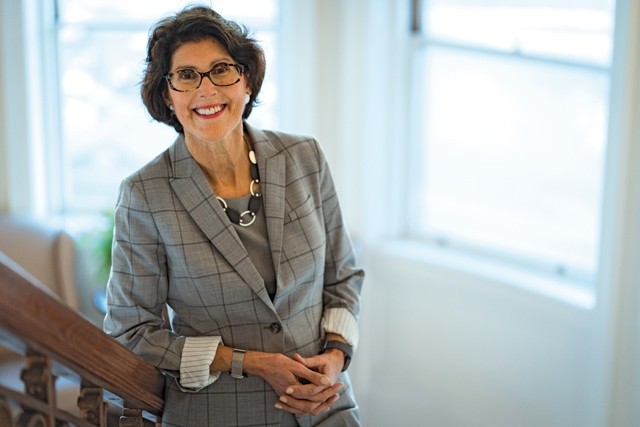 Alameda Mayor: Marilyn Ezzy Ashcraft
This is another easy endorsement for us. Alameda Councilmember Marilyn Ezzy Ashcraft is by far the best candidate in the mayor's race. She's pro-tenant protections, pro-housing (both affordable and market rate), fiercely independent, and she understands the need to find alternatives to single-occupancy vehicles on the Island as the best way to combat traffic.
By contrast, Mayor Trish Herrera Spencer is arguably the most conservative candidate running for office in the inner East Bay and is woefully out of step with the mainstream. She usually sides with landlords, is anti-housing, and has serious ethical problems (see, "Alameda Mayor Trish Spencer Has Yet to Return Missing Funds," 10/3/18).
The third candidate the race, Councilmember Frank Matarrese, is better than Spencer, but not Ezzy Ashcraft.
Alameda City Council (2): John Knox White and Jim Oddie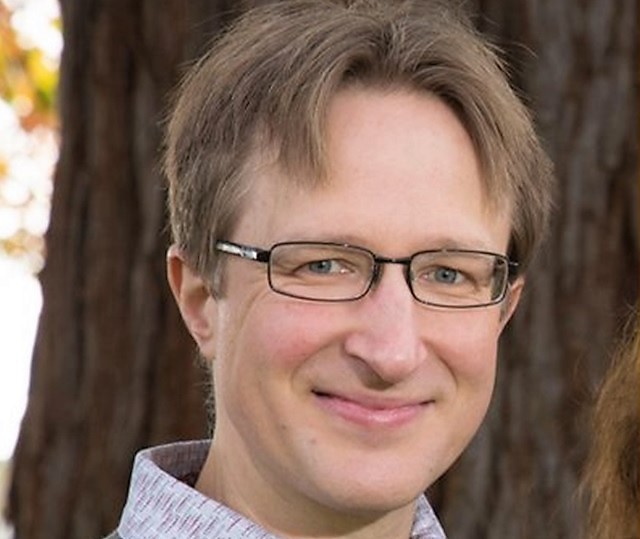 John Knox White, a former Alameda Planning Board member, is the class of the city council field. He's whip smart, progressive, pro-tenant, and pro-housing. He also has long been a strong advocate for more bike and pedestrian paths on the Island.
We're endorsing Councilmember Jim Oddie for the second available council seat, mainly because he's more progressive than the rest of the field (except Knox White). He's also pro-tenant, pro-housing, and pro-worker. Although we're disappointed in his actions during the scandal involving ex-City Manager Jill Keimach, we think he deserves a second term.
The other three candidates, former councilmembers Stewart Chen and Tony Daysog, and attorney Robert Matz, are too moderate for us.
Berkeley Council Dist. 1: Rashi Kesarwani and Igor Tregub
We're co-endorsing Rashi Kesarwani and Igor Tregub. We think Kesarwani, a fiscal forecasting manager for the San Francisco Human Services Agency, is right about the need for more dense housing near major transit hubs in Berkeley, and we think Tregub, a longtime member of the city's Rent Stabilization Board, is right about the need for tougher rent control and tenant protections to prevent further displacement.
Berkeley City Council Dist. 4: 1st choice: Greg Magofña; 2nd Choice Ben Gould
Our first pick in this race is Greg Magofña, a former staffer to ex-Mayor Tom Bates and aide to former state Sen. Loni Hancock, D-Berkeley. Magofña is pro-tenant and he understands that in the era of climate change, we desperately need more housing in urban areas near transit in order to help curb suburban sprawl.
Ben Gould is our second choice. His positions on issues are nearly the same as that of Magofña, but he lacks experience in Berkeley government.
We've been deeply disappointed by incumbent Kate Harrison. She has sought to portray herself as progressive and pro-affordable housing, but she has supported policies that make affordable housing much tougher to build, and she has embraced NIMBYs in Berkeley, appointing Steve Finacom to the city's Landmarks Advisory Board after Finacom spearheaded a plan to landmark the view from the Berkeley Campanile — a ridiculous move that would have severely impacted the ability to build more housing in downtown.
Berkeley Council Dist. 7: Rigel Robinson
Rigel Robinson, a recent graduate of UC Berkeley, is bright, energetic, and progressive. He's the clear choice in a city that too often finds itself at odds with the university, especially over student housing.
Berkeley Council Dist. 8: 1st choice: Lori Droste; 2nd Choice: Alfred Twu
We think incumbent Lori Droste is one of the best elected officials in the East Bay. She's progressive, pro-tenant, and pro-housing, and a consensus builder who can work with differing factions on the council. She recently led an effort to greatly streamline affordable housing in the city and was instrumental in placing the rent control initiative Measure Q on the ballot.
We also like Alfred Twu, a smart young progressive. We hope he stays involved in local politics in the years ahead. But we oppose Mary Kay Lacey, who appears to be much like Kate Harrison — a candidate who claims to be progressive, while working to keep Berkeley a wealthy and exclusive enclave.
Berkeley Auditor: Jenny Wong
This is a no-brainer. Jenny Wong, an auditor for the U.S. Government Accountability Office (GAO), is clearly the best candidate.
Richmond Mayor: Tom Butt
This was a tough choice. We like Councilmember Melvin Willis. He's an intelligent young progressive, and we're glad he's on the Richmond City Council. But Tom Butt deserves a ton of credit for his 20-plus years in Richmond City Hall, fighting Chevron long before others, working to preserve the city's rich heritage, and pushing for renewable energy programs.
We're also mindful of the fact that if Butt loses, he'll be off the council, and the candidates to replace his seat are simply not as good (see below). Willis, by contrast, will remain on the council regardless of the outcome in this race.
Richmond City Council (vote 3): Ada Recinos and Eduardo Martinez
We're only endorsing incumbents Ada Recinos and Eduardo Martinez, even though there are three seats available, because of the lack of other good candidates running. Recinos and Martinez are both members of the Richmond Progressive Alliance, and we think they both deserve reelection, particularly Recinos, who has proven herself to be one of the smartest and most independent politicos in the region.
San Leandro Mayor: Pauline Russo Cutter
We're endorsing Mayor Pauline Russo Cutter because she's done a good job and because of the weakness of the field running against her.
15th Assembly District: No Endorsement
This was also a tough choice for us. We co-endorsed Buffy Wicks, a former Obama White House aide, in the June primary with Oakland Councilmember Dan Kalb. But we've been greatly disappointed in several of her policy stances since then, particularly her decision to oppose Proposition 10, which would allow cities like Berkeley and Oakland to enact tougher rent control laws in order to reduce displacement of longtime residents who can't afford to live here. We view Prop. 10 as one of the most important issues on the ballot. We're also disappointed in her decision to accept independent expenditure help from billionaire, charter-school backers.
But we can't endorse Richmond Councilmember Jovanka Beckles either. Although Beckles is solidly progressive, she has repeatedly exhibited poor judgment over the years, including a deplorable incident in which she publicly mocked then-Councilmember Vinay Pimplé, the first blind member of the council, by shouting at him, "Vinay is a Pimple on Tom's Butt!" We're also troubled by the fact that Beckles carried conspiracy-theory legislation decrying the government's alleged use of "chemtrails" to target citizens.
16th Assembly District: Rebecca Bauer-Kahan
Democrat Rebecca Bauer-Kahan is the clear choice. GOP incumbent Catherine Baker is too anti-housing, anti-transit, and pro-sprawl.
Peralta Colleges Areas 3 & 5: Coreann Todd and Cindi Reiss
The Peralta Community College District has been mismanaged for years, so we're endorsing the two challengers in areas 3 and 5, Coreann Todd and Cindi Reiss, over incumbents Linda Handy and Bill Riley, respectively. It's past time for a change on the Peralta board.
AC Transit At-Large: Dollene Jones
A retired AC Transit bus driver, Dollene Jones is the easy choice over incumbent Joel Young, who, over the years, has shown almost no interest in actually being on the AC Transit board. Plus, Young has been censured for using his official position for private gain, and in 2011, was credibly accused of domestic violence.
BART District 4: Robert Raburn
We think Robert Raburn is one of the strongest members of the BART board. He's pro-transit and pro-transit-oriented housing.
Oakland Measures: Yes on All
Measure V: Yes. Oakland cannabis businesses need tax relief.
Measure W: Yes. This new tax on vacant parcels and buildings will raise millions for homeless services and other programs and will encourage property owners to build more housing.
Measure X: Yes. This tax increase on the sale of high-priced property — valued at more than $2 million — will raise $9 million annually for homeless services and other programs.
Measure Y: Yes. This measure would extend Oakland's just cause eviction law to two- and three-unit, owner-occupied buildings in order to discourage landlords from evicting tenants in rent-controlled apartments and then jacking up the rent.
Measure Z: Yes. Oakland hotel workers need more protections.
Measure AA: Yes. This parcel tax would raise much-needed funds for early childhood and pre-school education and to help low-income kids go to college.
Alameda Measures: Yes on F; No on K
Measure F: Yes. This half-cent sales tax increase would raise $5 million in much-needed revenues for the cash-strapped city.
Measure K: No. Alameda's weak rent control law should not become enshrined in the city's charter. Alameda tenants deserve more protections.
Berkeley Measures: Yes on O, P, and Q
Measure O: Yes. This $135 million bond measure will help Berkeley build much-needed affordable housing.
Measure P: Yes. This increase on real estate transfer taxes on expensive properties will generate $6 million to $8 million a year for homeless services and other programs.
Measure Q: Yes. It would update Berkeley's rent control law if Prop. 10 passes, allowing for rent control on new housing 20 years after it's been built.
Richmond Measure T: Yes
This proposal is similar to Oakland's Measure W and would raise about $5.4 million a year for homeless services.
East Bay Regional Parks Measure FF: Yes
We support the renewal of this $3.3 million annual parcel tax.
Peralta Colleges Measures E and G: Yes.
Peralta colleges need more funding.

Statewide Races: No changes from our June endorsements
Governor: Gavin Newsom (D)
Lt. Governor: Eleni Kounalakis (D)
Secretary of State: Alex Padilla (D)
Controller: Betty Yee (D)
Treasurer: Fiona Ma (D)
Attorney General: Xavier Becerra (D)
Insurance Commissioner: Ricardo Lara (D)
State Superintendent: Tony Thurmond (D)
Board of Equalization: Malia Cohen (D)
U.S. Senator: Kevin de León (D)

Propositions
Prop. 1: Yes. We desperately need this $4 billion affordable housing bond.
Prop. 2: Yes. We also need this $2 billion bond for mental health services.
Prop. 3: No. This $8.8 billion infrastructure bond is a giveaway to Big Agribusiness, which should pay for its own water projects.
Prop. 4: Yes on $1.5 billion hospital bond.
Prop. 5: No. This tax break for people over 55 will cost us billions a year in revenues needed for education and social programs.
Prop. 6: No on the gas tax repeal. It would kill mass transit projects around the state.
Prop. 7: Yes. We don't mind giving the Legislature the power to eliminate Daylight Savings time.
Prop. 8: Yes on the regulation of the kidney dialysis industry.
Prop. 10: Yes on the repeal of Costa-Hawkins. Cities like Berkeley and Oakland need to be able to enact tougher rent control laws to prevent displacement.
Prop. 11: No. Paramedics companies shouldn't be using the ballot box to enact rules on their employees.
Prop 12: Yes on strengthening cage-free farm regulations.