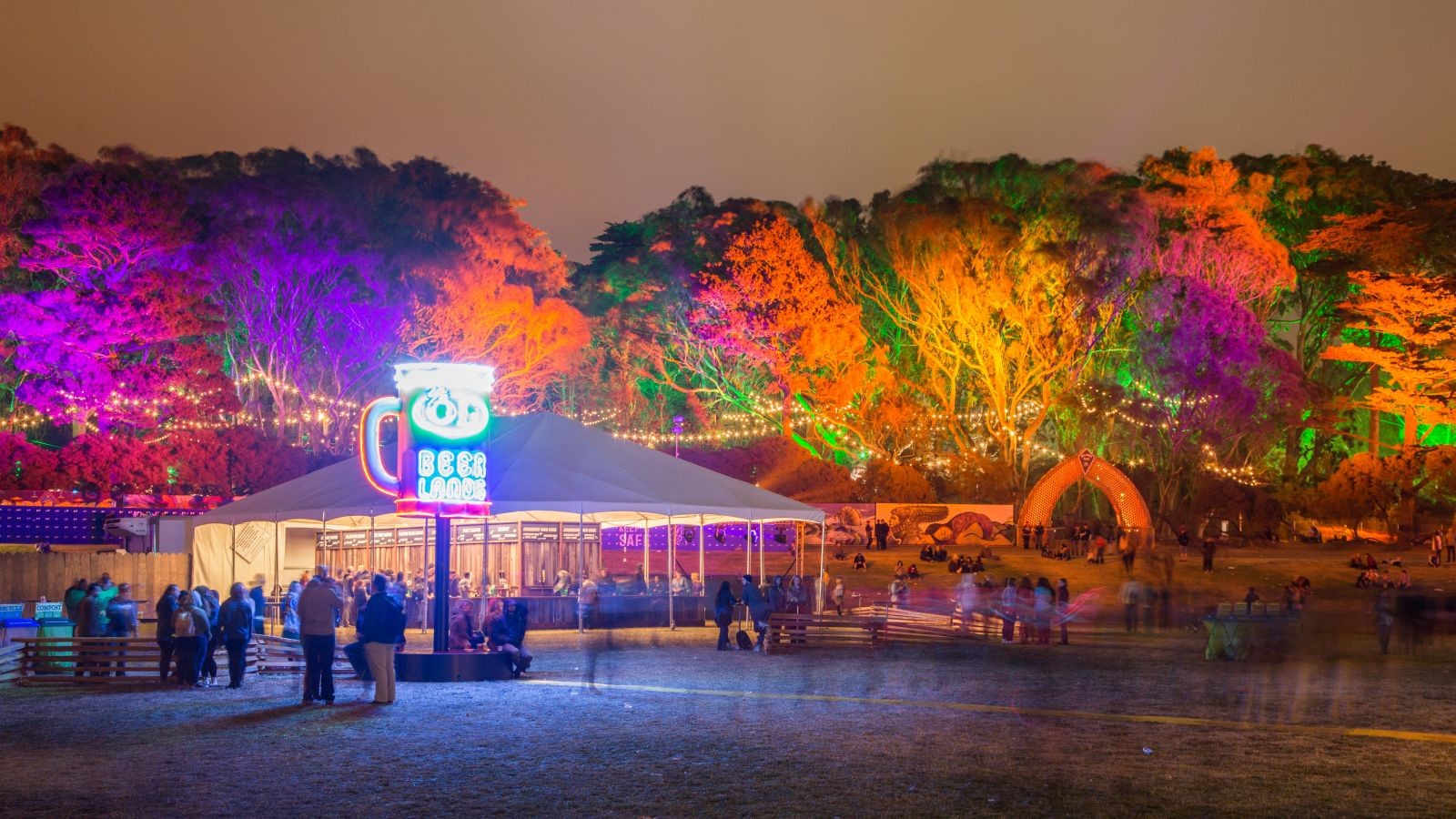 If you're a true East Bay-er, then you want to support the East Bay economy. Always. Even while you're at Outside Lands in San Francisco.


Luckily, you'll have some options. This year's food lineup, per usual, is somewhat light on the East Bay representation. There is a growing number of San Francisco-born food businesses with new locations in the East Bay, though, as well as some local restaurants that have been reliably feeding the festival for years. Plus, beer.


Little Star Pizza and Smitten Ice Cream will both make their Outside Lands debuts this year. Head to Little Star for both deep-dish and thin-crust slices, while Smitten is offering cookie dough-pretzel ice cream and vegan fudge pops.


Itani Ramen will return with ramen: pork or vegetarian. Last year was Itani's first at Golden Gate Park, and it saw long lines of festival-goers craving some body-warming sustenance. Not the most portable food, but it does get friggin' chilly out there. The Oakland spot will have two locations at Outside Lands this year, including one right outside Wine Lands for Kurobuta pork sausage and fried chicken gyoza paired with sake.


Then there are the places like Rosamunde Sausage Grill, The Up & Under Pub and Grill, Endless Summer Sweets and Alicia's Tamales Los Mayas, which have seen the festival grow so much over the past several years. The real hero, though, is Pacific Catch — which, by the way, is opening another location in Walnut Creek soon — with its 10 years of serving poke before it was cool. Props to Outside Lands for bringing in these talents from too oft-ignored Hayward and Richmond, too.


Over at Beer Lands, Drake's Brewing and High Water Brewing out of San Leandro will be pouring alongside Alameda's Faction Brewing. This is also a prime opportunity to sample brews from Oakland United Beerworks, the currently taproom-less and rebranded Linden Street Brewery.


At the annoyingly cashless Wine Lands, you have one East Bay option: Dashe Cellars.


Let's not forget the GastroMagic stage, which pairs chefs and entertainers for speedy, usually eccentric, themed shows. They rarely see East Bay talent, though Los Angeles-based celebrity chef Roy Choi, one of the forces behind LocoL, will take the stage with Dan the Automator and Del the Funky Homosapien on Saturday at 1 p.m. Get up front early for a chance at free kimchi.