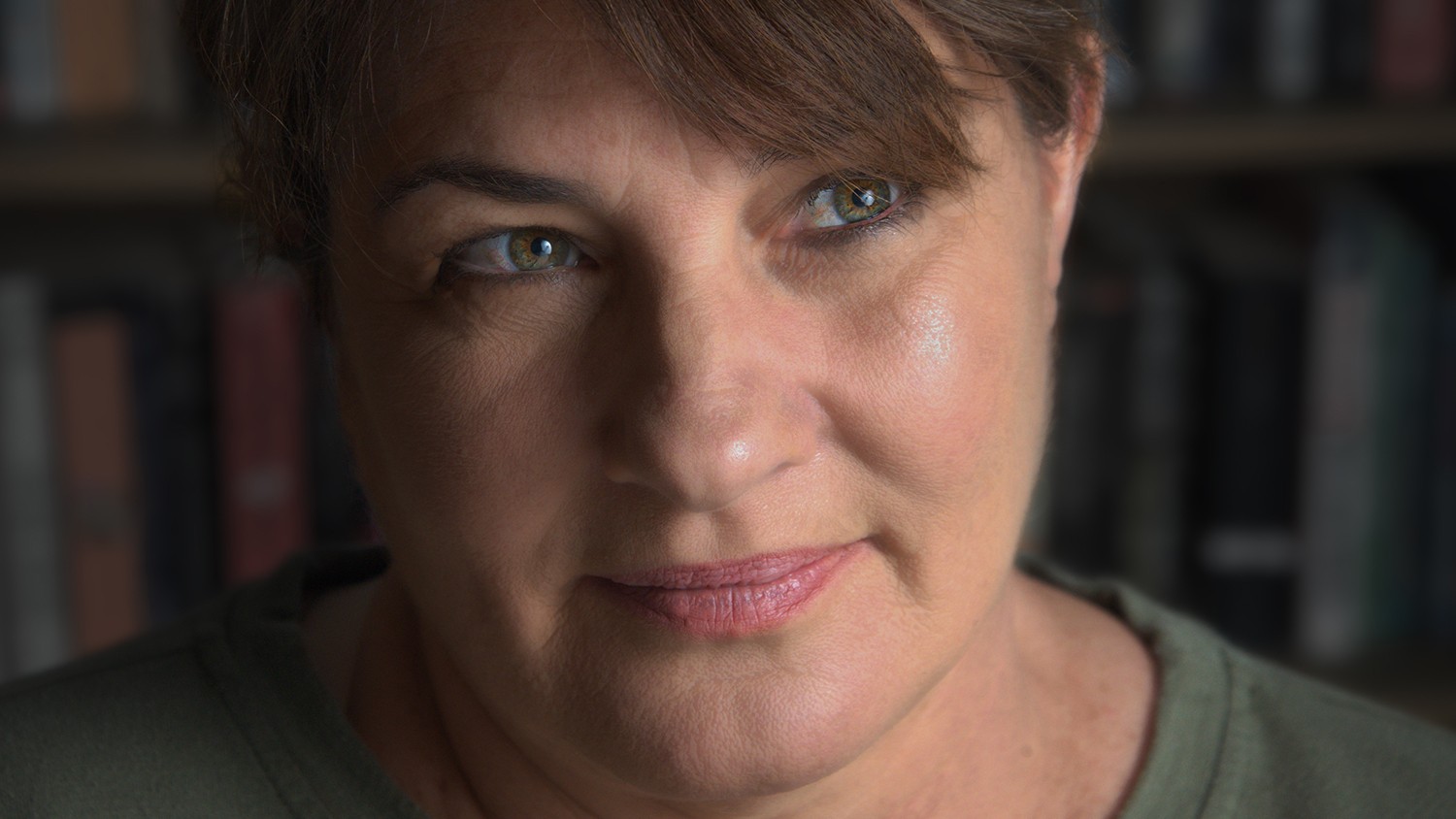 Outside Lands was lauded this year for its most diverse lineup to date — namely, it featured its first ever female headliners: Janet Jackson and Florence + the Machine. But there's still almost always something a little off about the optics of festivals of this size and caliber. Looking out across the crowd, the audience tends to look glaringly white.
"In terms of people of color, we still see mostly see them on stage, not in the audience," said Gina Arnold, former rock journalist and author of new book Half a Million Strong: Crowds and Power from Woodstock to Coachella.
Moving from the Newport Folk Festival of 1965 (where Bob Dylan reportedly went electric for the first time) to Woodstock to Monterey Pop Festival to the Apple computer-linked US Festival to raves to Hardly Strictly Bluegrass, Arnold catalogues the contrast between music festivals' self-proclaimed utopian ideals with their inherent desire to make a profit.
Originally, Arnold became interested in festivals when she went on the road with Lollapalooza at its inception, writing about it for Entertainment Weekly.
"I obviously had been to many other festivals, but the Lollapalooza experience was probably what really triggered my interest," said Arnold. "I knew a lot about how you made a festival and how you got if off the ground."
Arnold is also a bit of an Express legend: She used to write "Fools Rush In," a controversial column that ran for 10 years in the '90s. She incited rage from readers on a weekly basis with her takes on everything from Paul McCartney to Paul Westerberg, with people angrily stating she didn't support the local scene enough or that she was too stuck in 1990. She says there were even T-shirts you could buy on Telegraph Avenue that read "Kill Gina Arnold."
"In the 10 years that Gina Arnold wrote for this paper, no one received more hate mail," wrote Katy St. Clair in the Express.
In 2001, Arnold stepped back from writing criticism for Rolling Stone, Spin, and the Express to have a baby. Now, she teaches at the University of San Francisco and has written several books, including Half a Million Strong.
The book actually started as her dissertation for her PhD at Stanford University — although it wasn't at all what she thought she'd end up writing. "I had all these wild, pie-in-the-sky ideas about what I wanted to do, but it came down to writing about what I knew best," she explained.
In Half a Million Strong, Arnold traces a social history of music festivals, anchored specifically in the United States and, for the most part, California. She starts with a little-known free performance by opera star Luisa Tetrazzini on the steps of the San Francisco Chronicle office in 1910, which drew over 250,000 people. The performance did not hold much in common with music festivals as we know them nowadays — Tetrazzini had no amplification — but it was an early example of the human desire to "listen together" and the large, free, outdoor musical gathering.
Festivals such as Woodstock were rooted in three main rhetorical appeals, she writes: cars, nature, and drugs. Conversely, these appeals are exactly what made (and continue to make) music festivals inaccessible to people of color. Large music festivals would oftentimes be held in some faraway rural township only accessible by car, making it nearly impossible for low-income concertgoers to attend. Concerning the appeal of nature, "the fantasy of rural idyll might not have played as well to potential middle-class African American concertgoers whose memories of rural America were less than idyllic," she writes. And finally, the valorization of drugs was a sore subject for the Black community due to law enforcement's frequent targeting of people of color for drug-related crimes.
Thus, while touting ideals of multiculturalism and diversity, the logistics of festivals like Woodstock made them — and continue to make them — primarily a utopia for white people.
As far as fixing this still rampant issue, Arnold suggests having more POC curate festivals, as seen in Chance the Rapper's successful Magnificent Coloring Day festival. Things are starting to change, but it's still happening very slowly. "It really takes 50 years to overcome the original institutional system that made that [segregation] happen," she said. "We're still only 50 years out from Woodstock."
In between critiquing the issues present in the most mythologized festivals in American history, Arnold also examines some lesser-known festivals that succeeded in extending their utopian offerings to marginalized groups. One of these was Wattstax, a benefit concert with all Black performers and all Black attendees held in Los Angeles in 1972. Wattstax, Arnold argues, demonstrates that some of the rhetorical ideals of rock festivals can work when separated from some white middle-class norms.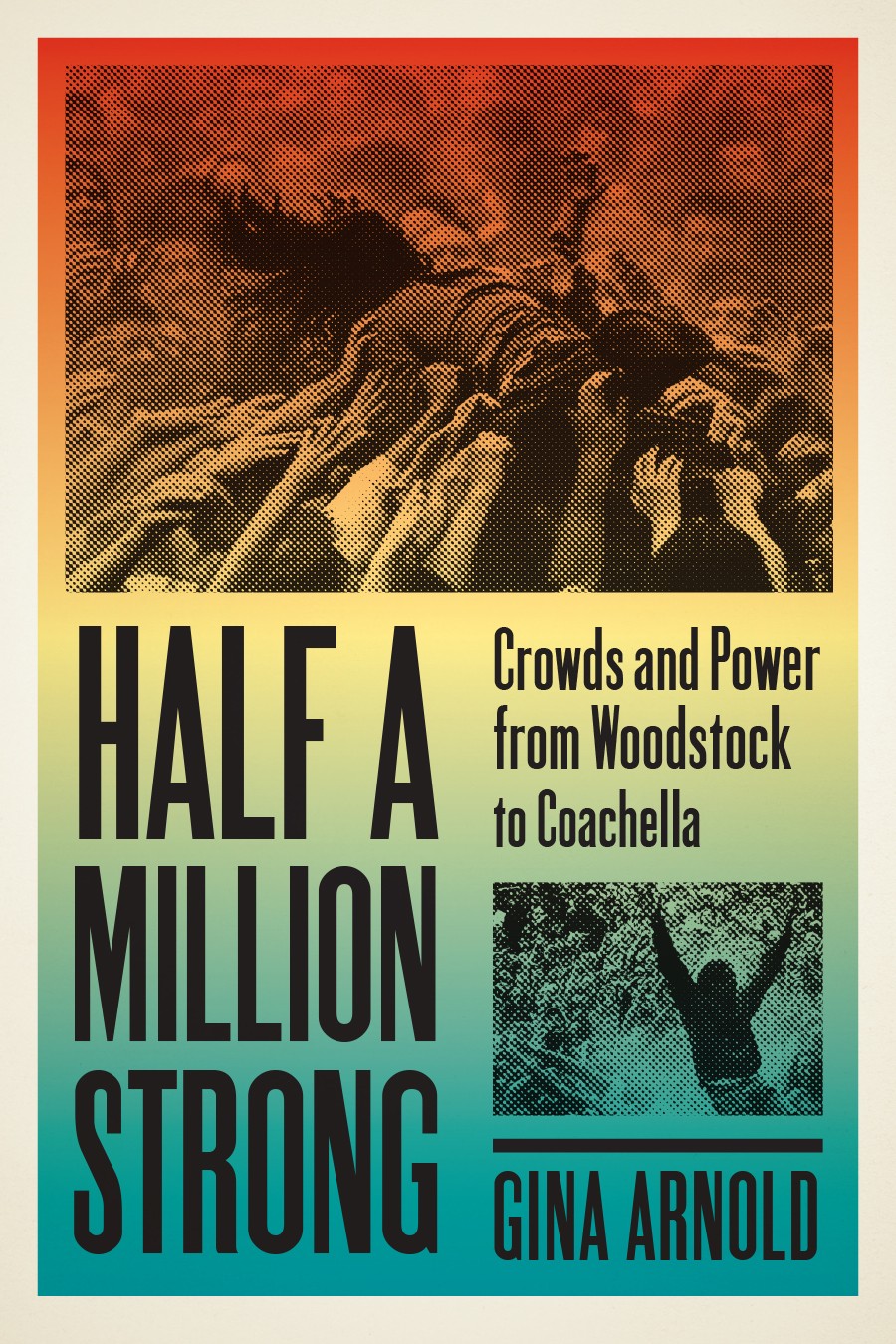 Music festivals mirror our larger political climate, with power dynamics related to race, gender, sexual orientation, and ability all at play. She also explores the issues of sexual violence created by male-dominated crowds, and how festivals like Lilith Faire have created all-women lineups to combat these power differentials.
Arnold concludes that the solution to these issues created by huge, exorbitantly expensive festivals such as Coachella that serve as "enclaves for rich people" might be smaller, more niche festivals. She loves Oakland's Burger Boogaloo, a quirky, surf punk festival organized by Burger Records with slightly more affordable ticket prices and a smaller crowd. She also mentioned Sziget Festival in Budapest.
"It was really interesting, and I had a very good time. I was able to take a one Euro boat ride and get to the festival," she said. "It conformed to the things I talked about: Festivals have to be in cities and accessible by public transport. They stop being exclusive if you can see and get to them."