The Bay Area is a DIY mecca. During the holiday season, that often translates to locally made gifts found at craft fairs and the like. But what about offering someone the opportunity to express his or her artistic side? You could buy him or her a six-week course in photography or a single-night session in leatherwork. The East Bay has an abundance of art classes to offer, and they make great gifts for creative people who are willing to step out of their comfort zones. Here are six of the best places to sign them up.
Bullseye Glass
Prices vary
The Bay Area outpost of Bullseye Glass is housed in a sprawling warehouse in Emeryville (4514 Hollis St.). There, along with a glass art gallery and rows of raw glass materials, you will find a full studio equipped with kilns, cutters, cooling rooms, and all the equipment you need to make glass art. Beyond providing materials for artists, Bullseye aims to nurture a vibrant glass art community with its classes on cutting edge techniques for all skill levels. While more advanced classes can get pricey, the beginner workshops are more affordable and perfect for someone looking to try out a new medium. In "Hip to Be Square: Graphic Coasters," for example, students with no previous experience learn to screen print with glass powder in order to create a set of richly colored and textured graphic glass coasters ($100). Or, in the two-and-a-half hour "Ornaments in Kiln-Glass" class, students learn several techniques for cutting and layering glass, which they solidify into tree ornaments using a kiln and pick up a few days later ($100).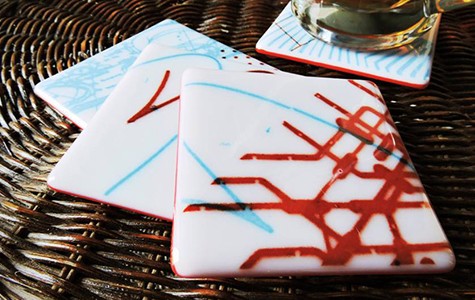 The Crucible
$100-plus
For a place filled with flames and industrial materials, The Crucible is incredibly welcoming. The huge West Oakland compound's (1260 7th St., Oakland) class offerings include blacksmithing, neon light making, woodworking, glass blowing, and fire eating. Yes, fire eating. Most of these are month-long series or weekend intensives that can cost upwards of $500, but there are a few options for those just starting out or looking to dabble with less of a financial commitment — classes that also happen to make great gifts. "Friday Flames" are the most affordable Crucible experience for beginners, at $100 for three and a half hours of hands-on class time. Those after-work sessions come in topics such as blacksmithing, glass flameworking or fusing, jewelry making, leather work, and welding, and are followed by wine and mingling. But if you're willing to spend more, you can give someone a $300 "Crucible Tasting," which let attendees sample a trio of the most popular Crucible workshops through a full day of three consecutive two-hour introductory classes.
Gifting the Art Experience: The Crucible by Bert Johnson on Vimeo.
The Grease Diner
$50–$75
The Grease Diner (6604 San Pablo Ave., Oakland) is not a diner at all. Actually, it's an art gallery, boutique, and silk screen supply store that's also the go-to place for one-on-one (or private group) silk screen classes. Its $50 introductory class covers the basics of how to prepare a design on Photoshop or Illustrator, how to turn it into a screen, and how to print it onto various materials. The one-to-two-hour class includes ink, one screen, and one acetate print. Those specifically interested in printing T-shirts can opt for a similar $75 class that includes one T-shirt and ink for up to ten prints. More experienced artists can do the $60 Fine Art Printing class to create more heavy-duty acetate print outs. Grease Diner also offers a $50 class for kids that includes printing on a variety of materials, including a T-shirt to take home. If you can't decide which would be best for your giftee, a $50 Grease Diner gift card is an easy and safe bet.
Berkeley Art Studio
$50–$260
If you're looking to sign someone up for a more sustained learning experience, the Berkeley Art Studio on the UC Berkeley campus is a reliable place to find high quality art classes. While these are a bit pricier, they make great, long-lasting gifts for people you're willing to splurge on. Plus, people who purchase gift certificates receive a small discount on full classes or can opt for certificates that pay for only a portion of a class. A $225 certificate is good for any seven-week drawing, painting, photo, or digital class (usually $250), and seven-week ceramics class certificates go for $230 (usually $260). Gift certificates also come in $90 (for $100 value) and $45 (for a $50 value). The course offerings are plentiful, including Beginning Darkroom Photography, Graphic Design, a wide variety of ceramics classes, Drawing Fundamentals, and watercolor. All of the instructors are professional artists, and the facilities are top-notch and welcoming to all skill levels. For recipients, part of the fun will be choosing which of the array of courses to take. The next set of sessions begins in January.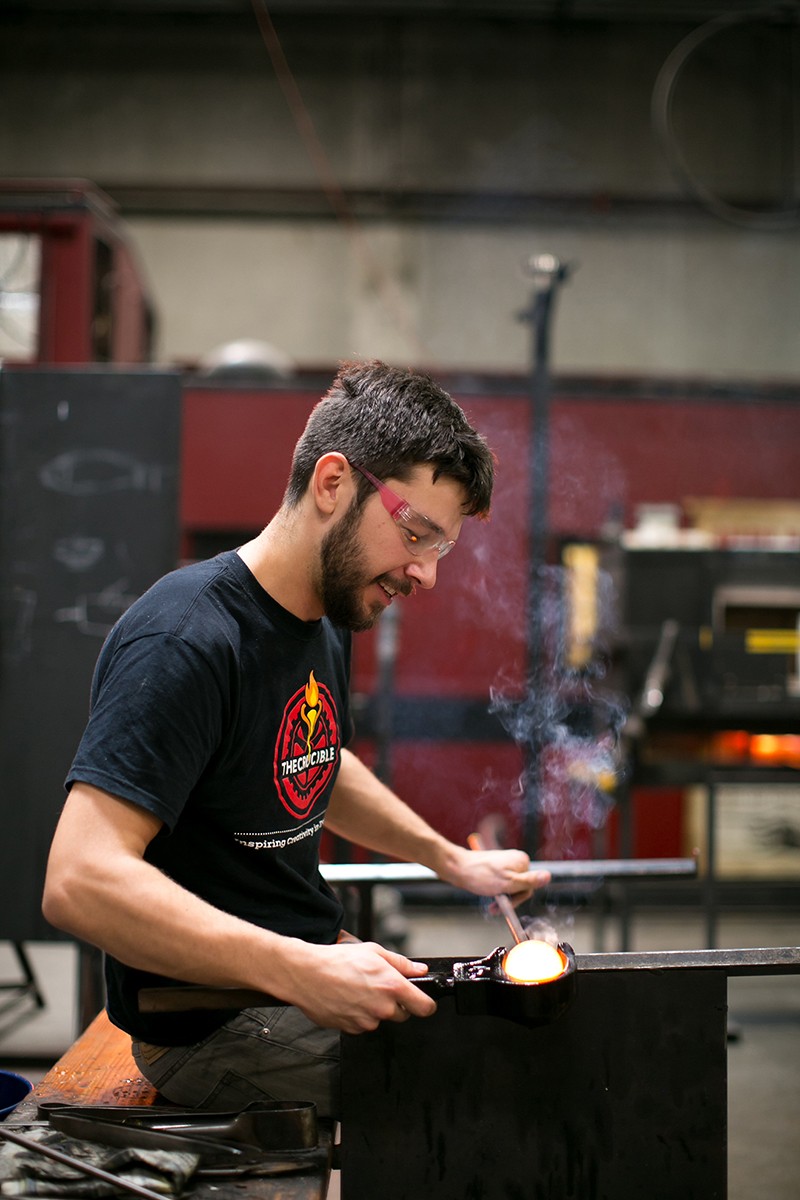 Kala Art Institute
Prices vary
Kala Art Institute (1060 Heinz Ave., Berkeley) is another place to find quality art classes that will teach you sought-after skills. The West Berkeley fixture offers a wide variety of classes to choose from, ranging in terms of medium, difficulty, price, and number of sessions. Come next year, it will be offering an exciting, updated class roster. Some examples of single day sessions at Kala include Mixed Media Embroidery ($65) and Needle Felting ($65). Courses with multiple meetings include the Large-scale Pattern Screen Print ($300) and a variety of letterpress classes ($215 and up). Kala makes it easy to give classes as presents by offering a range of gift certificates from $50–$500. Plus, during the holidays (until January 31), anyone who purchases a gift certificate of $100 or more will also receive a voucher for $30 off any class that costs $100 or more.
Artistic Home
Prices vary
If you have a friend or family member with an interest in interior design, you can skip your annual visit to Pottery Barn by signing them up for a class at Artistic Home (1419 Park St., Alameda) instead. Artistic Home is a cozy studio and art supply boutique run by Alameda artists JaYing Wang and Rachel Gingold. They offer a variety of classes for people to learn how to spruce up their homes in a DIY way. For "Furniture Fridays," attendees bring in a piece of furniture to paint, and the studio provides the materials and instruction ($95). In the six-hour Patina & Rust workshop, attendees learn to create vintage-looking designs on metal using copper and bronze paints and patinas ($195). Artistic Home also offers classes in stained glass and mosaic making, among others.